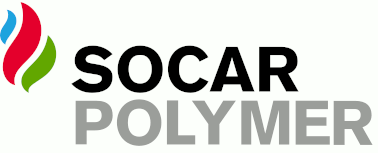 2 Dec 2020
SOCAR Polymer launches two new random copolymer polypropylene grades ideal for thin-wall packaging
Milliken's Millad® NX® 8000 family of additives increases product clarity, reduces molders' energy use
SOCAR Polymer has expanded its portfolio of high-performance polypropylene resins with the addition of its first pair of random copolymers (RCPs). These resins are designed to yield rigid packaging via thin-wall injection molding (TWIM), along with a host of other benefits.
SOCAR Polymer, based in Azerbaijan, currently is marketing these materials to customers in Russia and other countries in the Commonwealth of Independent States. The company suggests that these new RCP grades will qualitatively complement its portfolio of PP products intended for the segment of rigid packaging produced by thin-walled injection molding.
The two new grades are RB 4545 MO (with a melt flow index of 45) and RB 6545 MO (with a melt flow index of 65). Those viscosities account for the majority of TWIM items made from random copolymers, according to Milliken, whose Millad® NX® 8000 family of clarifiers imparts many of the key properties to the resins.
SOCAR Polymer started using Milliken additives after they were recommended by its licensor. During product development, the company decided to completely redevelop its RCP grades intended for TWIM applications. The resin maker re-engineered its products and introduced Millad NX 8000 to its formulation recipe. Milliken provided samples for development, and the two parties met at the K 2019 trade show in Dusseldorf to confirm the plan to proceed.
The aim of these materials is to provide the best possible balance between processability, good mechanical and optical properties, along with high-end aesthetics and excellent safety of the final molded products. The use of the Milliken clarifier provides superb transparency and clarity to the resulting resins, which enables the replacement of other plastic materials with the highly recyclable PP.
Additionally, these Millad NX 8000-modified grades can be processed at lower temperatures, and for shorter cycle times, which translates into energy savings for the injection molder. This independently verified lower energy usage allows brand owners to apply the UL Environmental Claim Validation label on injection molded packaging made with these PP resins, further emphasizing their sustainability commitment.
These latest SOCAR Polymer PP grades also yield parts with an excellent balance between stiffness (rigidity) and impact resistance, as well as with good antistatic and mold-release properties. They are food contact-approved, use no organic peroxides, and abide by SOCAR Polymer's zero-phthalate philosophy, meaning that no catalysts and chemicals containing phthalate compounds are used at any stage of production.
The very good flowability of these grades make them ideal for high-transparency TWIM packaging applications such as caps and closures, containers and housewares.
Reader enquiries
SOCAR Polymer LLC
29 Gurban Abbasov Street
Bayil Plaza
AZ1003, Baku
Azerbaijan
SOCAR-Polymer-1667671616790849
channel/UCaNZ_J8Bn9eueFDQl307F1A
---
Notes for editors
About SOCAR Polymer
Established in 2013, the SOCAR Polymer company has constructed and is operating two polymer production units with all the associated infrastructure in place: a Polypropylene production unit capable of producing 184 KTA on the basis of the Spheripol Process technology licensed by LyondellBasell, and an HDPE unit with the design capacity of 120 KTA based on the Innovene S technology licensed by INEOS. Our product strategy is oriented towards production of competitive goods, with focus on export development and substitution of imports. Following first export of products in October of 2018, SOCAR Polymer kept expanding the geography of its sales market to include Russia, Turkey, Ukraine, Belarus, Lithuania, Poland, Uzbekistan, China, Turkmenistan, Georgia, Austria, and Romania.
Product quality is controlled at every stage of production by a well-equipped Laboratory located on the site. Discover more about SOCAR Polymer at socarpolymer.az, on Facebook and Instagram.
About Milliken
Materials science expert Milliken & Company knows that a single molecule has the potential to change the world. With innovative solutions across the textile, flooring, specialty chemical, and healthcare industries, Milliken answers some of the world's greatest challenges. Named to the World's Most Ethical Companies list by Ethisphere Institute for 14 years, the company meets the moment with an unwavering commitment to delivering sustainable solutions for its customers and communities. Eight thousand associates across 46 locations globally rally behind a common purpose: to positively impact the world for generations. Discover more about Milliken's curious minds and inspired solutions at milliken.com and on Facebook, Instagram, LinkedIn and Twitter.
Millad, NX, Milliken, and the Milliken logo are registered trademarks of Milliken & Company.
Related images
Editorial enquiries
Sona Ramazanova
SOCAR Polymer LLC
Josina van der Velden
EMG
Also available in