9 Jun 2022
SGP Partnership Sustainability Summit focus is sustainable print in a digital world
SAYVILLE, NY – June 9, 2022: The Sustainable Green Printing Partnership (SGP), the leading authority in sustainable printing certifications, announced today its 2022 Sustainability Summit on July 20, at Fenway Park, Boston, MA. This year's event theme is "The Power of Sustainable Print in the Digital World." The Sustainability Summit is a unique event that brings together thought leaders and community stakeholders in pursuit of more accountable sustainable print supply chains.
"As our first event in more than three years, the focus is on circular economy, carbon footprint and supply chain issues impacting the future of print and the consumer market," said Jonathan Graham, SGP chair. "The Summit mix of roundtables, case studies and panel discussions should provide brands, print buyers, suppliers and SGP-certified printers acceleration in their journey for a more sustainable future."
The Summit topics will include an overview of the sustainability program at Fenway Park, discussions around Scope 1 & 2 emissions and ways the printing industry and its customer can align with the United Nations Sustainable Development Goals.
"The rebranding of SGP's annual educational event to Sustainability Summit reflects the 2022 expansion of SGP certification into supplier facilities and SGP's closer alignment with brands and industries in working toward a more sustainable future," said Graham.
All SGP Community members, interested printers and print buyers are welcome to attend. Details & registration
Reader enquiries
Sustainable Green Printing Partnership
PO Box 535 Sayville
NY 11782-0535, New York
U.S.A.
---
Notes for editors
About SGP
The Sustainable Green Printing Partnership (SGP) is the only certification organization promoting sustainability in all printing processes throughout the United States and Canada. SGP promotes a sustainable print supply chain through best practices, innovation, information sharing and validation. The SGP program encompasses the three pillars of sustainability – people, planet, and profit. SGP's growing list of partners include 3M, Kodak, Bobst, Cooley/Group, EFI, EMG, FLEXcon, Laird Plastics, Monadnock Paper Mills, Nvent Marketing, Piedmont Plastics, Polymershapes, Sun Chemical, REI, ANN Inc., BrandKey Graphics, Snowball Print Marketing, major print organizations, academic institutions, and other leading companies. www.sgppartnership.org
Related images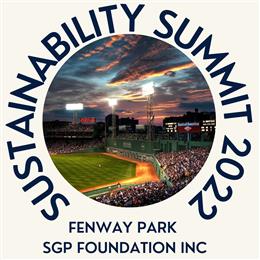 Editorial enquiries
Jonathan Graham
Sustainable Green Printing Partnership
Nancy van Heesewijk
EMG