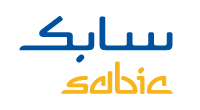 4 Sep 2023
SABIC and SINOPEC announce commercial operation of PC plant at joint venture SSTPC
Riyadh, September 4, 2023 - SABIC and SINOPEC announced the commercial operation of a new polycarbonate (PC) plant at their 50-50 joint venture (JV) – SINOPEC SABIC Tianjin Petrochemical Co. Ltd. (SSTPC). Khalid Hashim Al-Dabbagh, SABIC Chairman and Ma Yongsheng, SINOPEC Chairman attended the ceremony.
Established in 2009, SSTPC is a mega-size petrochemical complex that already consists of nine world-scale production plants producing chemicals, polyethylene, and polypropylene. With an annual designed capacity of 260 kT, the new PC plant is a vital component of SABIC's PC growth strategy in China, allowing for further collaborations with global and local customers. The development of the PC plant marks the next chapter of the JV and strengthens the partners' capability to meet regional PC market demands.
Abdulrahman Al-Fageeh, SABIC CEO said, "By working in partnership, SABIC and SINOPEC are unlocking significant and mutual growth opportunities that complement the national agendas of Saudi Arabia and China. Building on our position as one of the world's leading polycarbonate manufacturers, our first-ever PC plant in Asia underlines our commitment to operate and manufacture in markets that are close to our customers to increase service capabilities, agility, and supply reliability."
Al-Fageeh continued, "For almost 40 years, China has been a key strategic market for SABIC and our investment in Tianjin reflects our position as a trusted supplier, investor and partner for sustainable and inclusive growth."
The availability of SABIC's polycarbonate will primarily be for customers in the Greater China region, targeting major PC-related industries such as Electricals & Electronics, Consumer Goods & Appliances, automotive, healthcare products and Building and Construction applications. SABIC's portfolio of PC materials produced at SSTPC will be marketed under its LEXAN™ resin brand.
Ma Yongsheng, Chairman of SINOPEC said, "SINOPEC consistently strives to propel the development of SSTPC and facilitate China-Saudi petrochemical cooperation. The successful commercial operation of the PC plant marks a successful case of SINOPEC towards high-end chemical materials. Looking ahead, SINOPEC will further leverage its advantages to accelerate the development of PC materials, contributing to satisfying the needs of high-performance petrochemical materials generated by the Chinese people's pursuit of a better life."
Polycarbonate is a transparent, high-impact, and strong yet lightweight material, used widely in automotive parts, home appliances, medical products, and many everyday products. Future demand for polycarbonate and other engineering plastics is expected to grow in China, to support the increasing production of electronics, automotive, information technology and building materials.
SSTPC has served as the epitome of close China-Saudi economic ties. In 2016 and 2017, during King Salman bin Abdulaziz Al-Saud Custodian of the Two Holy Mosques, and Xi Jinping, President of China's mutual visits, SABIC and SINOPEC signed a series of memorandums of cooperation under the patronage of the leaders of two countries, with the polycarbonate plant's joint construction being underlined as one of the most important projects.
Reader enquiries
SABIC

Europaboulevard 1
6135 LD Sittard
Netherlands
---
Notes for editors
SABIC and brands marked with ™ are trademarks of SABIC or its subsidiaries or affiliates.
SABIC is always written in uppercase.
ABOUT SABIC
SABIC is a global diversified chemicals company, headquartered in Riyadh, Saudi Arabia. It manufactures on a global scale in the Americas, Europe, Middle East and Asia Pacific, making distinctly different kinds of products: chemicals, commodity and high performance plastics, agri-nutrients and metals.
SABIC supports its customers by identifying and developing opportunities in key end-use applications such as construction, medical devices, packaging, agri-nutrients, electrical and electronics, transportation and clean energy.
SABIC recorded a net profit of SR 16.53 billion (US$ 4.41 billion) in 2022. Sales revenues for 2022 totaled SR 198.47 billion (US$ 52.92 billion). Total assets stood at SR 313 billion (US$ 83.46 billion) at the end of 2022. Production in 2022 stood at 61 million metric tons.
The company has more than 31,000 employees worldwide and operates in around 50 countries. Fostering innovation and a spirit of ingenuity, SABIC has 9,948 patents and pending applications, and has significant research resources with innovation hubs in five key geographies – USA, Europe, Middle East, South Asia and North Asia.
ABOUT SSTPC
SINOPEC SABIC Tianjin Petrochemical Co. Ltd. (abbreviated as SSTPC) is a mega-size petrochemical enterprise jointly invested by SINOPEC and SABIC on a 50:50 basis. The company was registered on 20th October 2009 in Tianjin Binhai New Area with 29.407 billion RMB total investment and 9.796 billion RMB registered capital by the end of 2014. It covers 1.72 square kilometers.
The commercial operation was realized on 11th May 2010. The project consists of 8 world-scale production plants which use up-to-date process technology, including 1000 KTA Ethylene Plant, and associated utilities and supporting facilities.
The main products include 21 chemicals, 5 functional chemicals, 25 grades of polymer products classifying to 3 categories. All products are supplied to major domestic market relying on the extensive sales network of both shareholders.
ABOUT SINOPEC
SINOPEC is one of the largest integrated energy and chemical companies with upstream, midstream and downstream operations in China. Its principal operations include: the exploration and production, pipeline transportation and sales of petroleum and natural gas; the sales, storage and transportation of petroleum products, petrochemical products, synthetic fiber, fertilizer and other chemical products; and the research, development and application of technologies and information.
With a vision of "to build a world-leading clean energy and chemical corporation", SINOPEC vigorously implements its world-leading development strategy and expedites the formation of its development pattern of "One Foundation of energy and resources, Two Wings of clean fuels and advanced chemicals, and Three Growth Engines in new energy, new materials and new economy". SINOPEC generated sales of 2.106 trillion Yuan RMB in 2020. More information on SINOPEC is available on the internet at www.sinopec.com.
Related images
Editorial enquiries
Daisy Huang
SABIC
Stephanie Wakkee
Marketing Solutions NV
Also available in