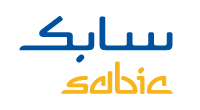 22 Aug 2023
SABIC'S STAMAX™ 30YH570 resin is first polymer to earn a UL verified mark for thermal runaway protection of EV battery systems
Sittard, The Netherlands, August 22, 2023 - SABIC, a global leader in the chemical industry, today announced that its STAMAX™ 30YH570 resin has earned the UL Verified Mark from Underwriters Laboratories. This 30 percent glass fiber-reinforced copolymer resin, a featured product offered under the company's BLUEHERO™ electrification initiative, is the first polymer used in electric vehicle (EV) battery systems to receive UL Verification for marketing claims of thermal and mechanical performance. UL Verification, based on an objective, scientific assessment by a respected third party, can give customers high confidence in the flame delay performance of this product.
The vast majority of EV batteries perform without issues throughout their useful life. Although thermal runaway incidents are extremely infrequent, the safety-conscious automotive industry is highly focused on ensuring that the design and performance of EV battery systems prolong the time available to exit a vehicle by delaying the propagation of a fire beyond the battery pack for as long as possible. A key consideration is the proper selection and deployment of fire protection materials used for battery pack components, including enclosures and covers, trays, thermal barriers that separate cells into groups, etc.
According to Venkatakrishnan Umamaheswaran (UV), SABIC's global Automotive Marketing director: "UL Verification for the thermal runaway protection of STAMAX 30YH570 resin is a significant milestone in our development of polymer materials for today's rapidly evolving EV battery systems. This recognition not only underscores the exceptional performance and safety features of our polymer, but also reinforces the importance of our BLUEHERO initiative. By providing cost-effective, lightweight plastic solutions, SABIC is helping to advance EV technology."
Thermal runaway box testing according to UL 2596, Test Method for Thermal and Mechanical Performance of Battery Enclosure Materials, demonstrated that STAMAX 30YH570 resin withstood an internal box pressure of 250 kPa and an internal box temperature of 420°C. Results were based on three replicate tests, with a panel thickness of 4mm. The SABIC material features an intumescent capability that helps with fire suppression. Its other key properties include high stiffness and strength and easy processing.
This UL Verification serves as further validation of SABIC's continued progress under its BLUEHERO initiative in demonstrating the performance advantages of thermoplastics over outdated steel and other metals for battery packs. These benefits include weight and cost reduction, increased functional integration, and enhanced electrical and thermal insulation.
For more information about the UL Verification of STAMAX 30YH570 resin, please visit: https://verify.ul.com/verifications/1179.
Reader enquiries
SABIC

Europaboulevard 1
6135 LD Sittard
Netherlands
---
Notes for editors
SABIC and brands marked with ™ are trademarks of SABIC or its subsidiaries or affiliates.
SABIC is always written in uppercase.
ABOUT SABIC
SABIC is a global diversified chemicals company, headquartered in Riyadh, Saudi Arabia. It manufactures on a global scale in the Americas, Europe, Middle East and Asia Pacific, making distinctly different kinds of products: chemicals, commodity and high performance plastics, agri-nutrients and metals.
SABIC supports its customers by identifying and developing opportunities in key end-use applications such as construction, medical devices, packaging, agri-nutrients, electrical and electronics, transportation and clean energy.
SABIC recorded a net profit of SR 16.53 billion (US$ 4.41 billion) in 2022. Sales revenues for 2022 totaled SR 198.47 billion (US$ 52.92 billion). Total assets stood at SR 313 billion (US$ 83.46 billion) at the end of 2022. Production in 2022 stood at 61 million metric tons.
The company has more than 31,000 employees worldwide and operates in around 50 countries. Fostering innovation and a spirit of ingenuity, SABIC has 9,948 patents and pending applications, and has significant research resources with innovation hubs in five key geographies – USA, Europe, Middle East, South Asia and North Asia.
Related images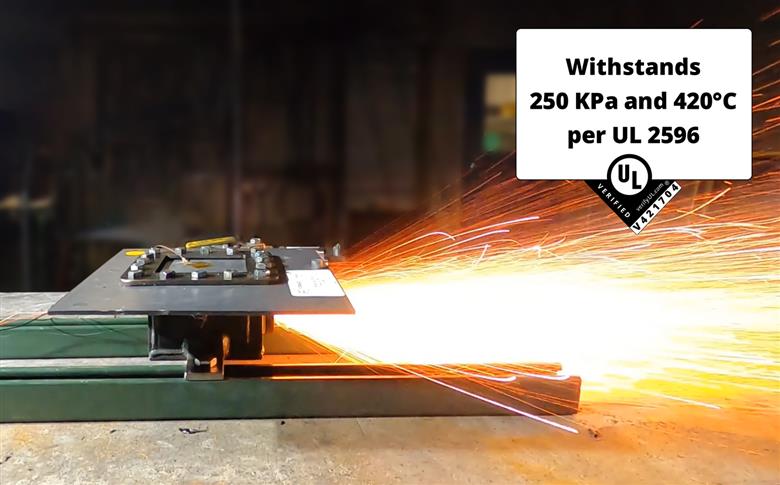 Editorial enquiries
David Cameron
SABIC
Stephanie Wakkee
Marketing Solutions NV