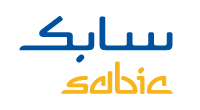 18 May 2023
SABIC to feature at sensors converge 2023 award-winning, reflow solderable EXTEM™ resin that can be used for optical lenses
HOUSTON, TEXAS, May 18, 2023 - SABIC, a global leader in the chemical industry, will highlight at Sensors Converge 2023 (Booth #1337) its award-winning EXTEM™ RH1016UCL resin and other high-performance thermoplastics that can facilitate the adoption of cutting-edge sensor technologies for advanced driver assistance systems (ADAS) and related applications. EXTEM RH1016UCL resin, which won a 2023 Gold Edison Award, is well suited for ADAS camera near-infrared (IR) lenses, optical transceiver lenses and optical connectors.
"As increasing numbers of optical sensors are deployed on vehicles and space becomes more precious, fusion-based sensor systems offer a potential solution to that space shortage," said Scott Fisher, business director, ULTEM Resins and Additives, SABIC. "In turn, the selection of the right materials for these combined sensor systems will be critical for enhancing design flexibility, boosting performance, and maximizing processing speed and efficiency. Our specialty thermoplastics can help achieve these goals. To assist customers in realizing the full potential of our materials, SABIC operates centers of excellence across the globe, which offer advanced support in design, testing and micro-molding."
SABIC's transparent EXTEM and ULTEM™ high-heat thermoplastics are well-suited for refractive and diffractive lenses in optical sensor systems and enable free-form designs and the mass production of millions of parts. EXTEM RH1016UCL resin can withstand the 260°C peak temperature of lead-free reflow soldering used in printed circuit board (PCB) assembly while maintaining dimensional stability. This capability could help enable optical connectors to be mounted with other components in one step on a printed circuit board, avoiding the separate assembly and alignment processes required for lower-temperature lens materials.
At the conference, SABIC will also spotlight ULTEM and NORYL™ resins and our award-winning LNP™ compounds and copolymers that could be used for various other ADAS sensor components, including housings, brackets, antennas, and radar absorbers. These materials can potentially enhance sensor systems by reducing weight, providing electromagnetic interference (EMI) shielding, improving radio wave absorption to reduce noise, providing greater freedom to design complex parts, and simplifying manufacturing compared to metal. They could also provide IR transparency, thermal conductivity, and dimensional stability for high-precision components. Combined, these features offer design freedom and process simplification, potentially reducing manufacturing cost and complexity.
SABIC will display at its booth IR-transparent lenses micro-molded from ULTEM resins and LiDAR components made with ULTEM resins and LNP compounds. Sensors Converge 2023 will take place June 20-22 at the Santa Clara Convention Center in Santa Clara, Calif., USA.
Reader enquiries
SABIC

Europaboulevard 1
6135 LD Sittard
Netherlands
---
Notes for editors
SABIC and brands marked with ™ are trademarks of SABIC or its subsidiaries or affiliates.
SABIC should be written in every instance in all uppercase.
ABOUT SABIC
SABIC is a global diversified chemicals company, headquartered in Riyadh, Saudi Arabia. It manufactures on a global scale in the Americas, Europe, Middle East and Asia Pacific, making distinctly different kinds of products: chemicals, commodity and high performance plastics, agri-nutrients and metals.
SABIC supports its customers by identifying and developing opportunities in key end-use applications such as construction, medical devices, packaging, agri-nutrients, electrical and electronics, transportation and clean energy.
SABIC recorded a net profit of SR 16.53 billion (US$ 4.41 billion) in 2022. Sales revenues for 2022 totaled SR 198.47 billion (US$ 52.92 billion). Total assets stood at SR 313 billion (US$ 83.46 billion) at the end of 2022. Production in 2022 stood at 61 million metric tons.
The company has more than 31,000 employees worldwide and operates in around 50 countries. Fostering innovation and a spirit of ingenuity, SABIC has 9,948 patents and pending applications, and has significant research resources with innovation hubs in five key geographies – USA, Europe, Middle East, South Asia and North Asia.
Related images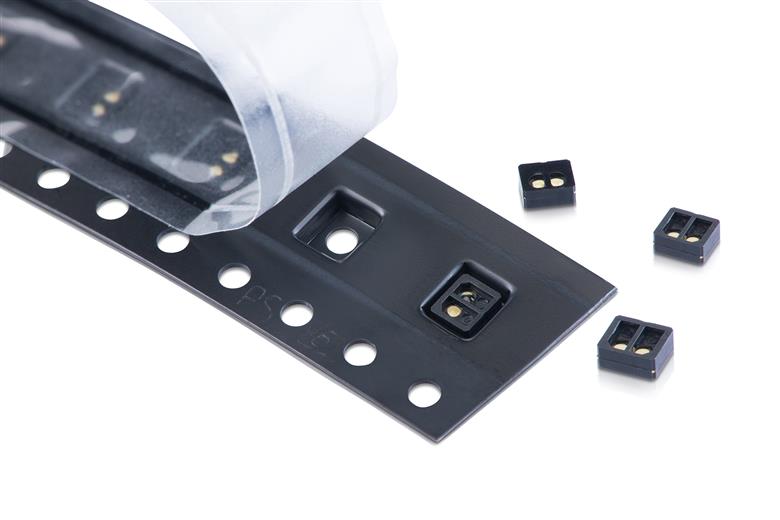 Editorial enquiries
Alison Warner Deutsch
SABIC
Stephanie Wakkee
Marketing Solutions NV