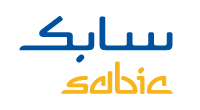 25 May 2023
SABIC expands ULTEM™ portfolio with colorable, high-flow, reinforced grades for connectors and other thin-wall components
BERGEN OP ZOOM, THE NETHERLANDS, May 25, 2023 - SABIC, a global leader in the chemical industry, today announced the expansion of its high-heat ULTEM™ resin portfolio with new glass fiber-reinforced grades that deliver high flow, custom colorability and high strength, and are well suited for thin-wall components like fiber optic and electrical connectors. New low-viscosity ULTEM 2120, 2220 and 2320 resins exhibit exceptional flow characteristics that empower designers to create miniaturized, high-precision components with complex geometries. For molders, the high flow capabilities of these materials offer the flexibility to lower injection pressures or mold thinner walls at the same pressure, while avoiding short shots. In contrast to other high-flow glass-reinforced ULTEM materials, these new grades maintain the existing color range of existing ULTEM 2X10/2X00 resins and can be custom colored for connector identification and product branding. Furthermore, compared to competitive polysulfones, the ULTEM 2X20 grades can produce more-durable and -reliable parts, thanks to their higher mechanical strength.
To advance sustainability, the new ULTEM resins are available as ISCC PLUS certified renewable versions. In addition, they do not contain per- and polyfluorinated substances (PFAS) intentionally added during the SABIC manufacturing process and are not expected to contain unintentional PFAS impurities.
"We developed these new ULTEM resins to meet evolving requirements for exceptionally small and intricate connectors and other components," said Paul Nugent, senior business manager, ULTEM Americas, SABIC. "The new grades address customer needs for greater design and aesthetic freedom, increased processing flexibility and cost-effectiveness, and reliable performance. We're confident that these specialty materials can add value across multiple industries, from fiber optic communications to consumer electronics, helping to address rapid technological advances in connectivity and data management."
High Flow to Enhance Design and Production
Even with glass fiber loadings of 10, 20 and 30 percent, respectively, ULTEM 2120, 2220 and 2320 resins exhibit low viscosity, enabling compact designs with thin walls that expand available space within or surrounding the part. Compared to incumbent ULTEM resins with enhanced flow, these materials demonstrate higher spiral flow properties of up to 36 percent.
In addition, high flow can reduce processing time and production cost. By delivering potential reductions in injection pressure of up to 35 percent, the ULTEM resins can help customers overcome molding equipment limitations. Improved flow can also permit processing temperature reductions that may cut energy costs and shorten cooling times up to 10 percent for faster throughput. Finally, high flow helps to mitigate issues such as premature solidification of the resin (freeze off) and visual defects.
Colorability for Identification and Differentiation
The ULTEM 2X20 resins can be custom colored to provide critical identification of the type and speed of fiber optic and electrical connectors, or to enhance the appearance and brand identity of components. SABIC's ColorXpress Services can develop and precisely match colors and effects, and offers customers a library with thousands of colors that are searchable online.
New Additions to SABIC's High-heat Materials
Like all ULTEM resins, which are amorphous polyetherimide (PEI) materials, the new high-flow, colorable grades feature an excellent balance of high-performance properties. These include long-term high-heat resistance, inherent flame retardance, and chemical, dimensional and hydrolytic stability. SABIC's extensive portfolio of high-heat materials include ULTEM, EXTEM™ and SILTEM™ resins.
For more information, view SABIC's new ULTEM 2x20 resins brochure or visit the Material Finder website, developed by SABIC's Specialties business, and search on each grade.
Reader enquiries
SABIC

Europaboulevard 1
6135 LD Sittard
Netherlands
---
Notes for editors
SABIC and brands marked with ™ are trademarks of SABIC or its subsidiaries or affiliates.
SABIC should be written in every instance in all uppercase.
ABOUT SABIC
SABIC is a global diversified chemicals company, headquartered in Riyadh, Saudi Arabia. It manufactures on a global scale in the Americas, Europe, Middle East and Asia Pacific, making distinctly different kinds of products: chemicals, commodity and high performance plastics, agri-nutrients and metals.
SABIC supports its customers by identifying and developing opportunities in key end-use applications such as construction, medical devices, packaging, agri-nutrients, electrical and electronics, transportation and clean energy.
SABIC recorded a net profit of SR 16.53 billion (US$ 4.41 billion) in 2022. Sales revenues for 2022 totaled SR 198.47 billion (US$ 52.92 billion). Total assets stood at SR 313 billion (US$ 83.46 billion) at the end of 2022. Production in 2022 stood at 61 million metric tons.
The company has more than 31,000 employees worldwide and operates in around 50 countries. Fostering innovation and a spirit of ingenuity, SABIC has 9,948 patents and pending applications, and has significant research resources with innovation hubs in five key geographies – USA, Europe, Middle East, South Asia and North Asia.
Related images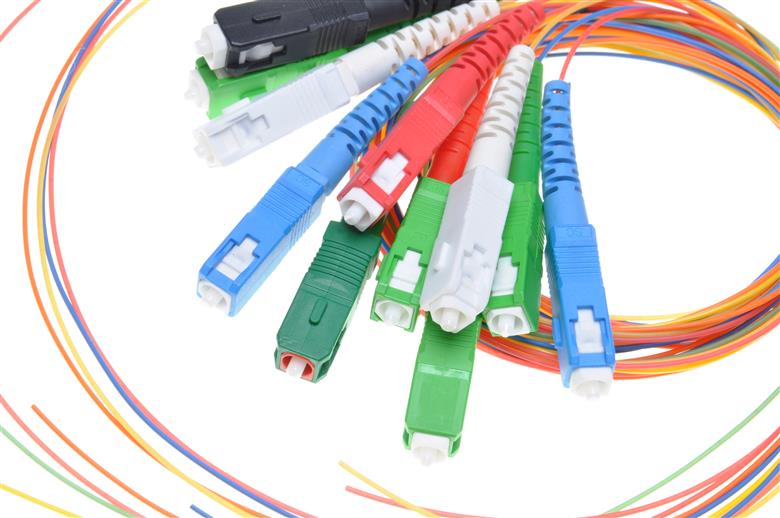 Editorial enquiries
Alison Warner Deutsch
SABIC
Stephanie Wakkee
Marketing Solutions NV