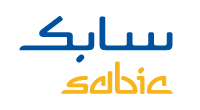 11 Sep 2023
SABIC and partners introduce first in-mold labeling solution with certified renewable polymers for food packaging containers
Collaboration with Taghleef Industries, Karydakis IML S.A. and Kotronis Packaging to promote the use of certified renewable polypropylene resins from SABIC's TRUCIRCLE™ portfolio for the production of mono-PP thin-wall containers with in-mold labeling (IML) in an integrated single-step injection molding process.
Both cups and label film made with mass balance certified renewable feedstock derived from second-generation sources not competing with food or feed production.
Sittard, The Netherlands, September 11, 2023 - SABIC, a global leader in the chemical industry, has partnered with three specialists in the field of in-mold labeling (IML) to demonstrate the use of certified renewable polypropylene (PP) resins in high quality mono-PP thin-wall container packaging without compromising quality, processability, safety or convenience. The single-step IML technology achieves a seamless part decoration right in the injection mold, where the label becomes an integral component of the packaging itself. Dedicated label film types and high-definition printing technology result in a very attractive and cost-effective decorative solution. Besides using certified renewable PP resins for both the molded parts and the label film, the resulting packaging can be recycled in existing rigid PP recycling streams.
Abdullah Al-Otaibi, General Manager, ETP & Market Solutions at SABIC, says: "The demand for in-mold labeled packaging is constantly growing across various different consumer market segments, as it provides major opportunities for cost effective and highly sustainable solutions. Together with the responsibly sourced and certified renewable polymers from our TRUCIRCLE™ portfolio, this flexible decoration technology has enormous potential in fully recyclable mono-material packaging with no compromise on shelf visibility and consumer appeal in the retail space. At the same time, it can help manufacturers and brand owners reduce their environmental impact and carbon footprint while addressing the need for preventing valuable used plastic from ending up as waste."
The label material for the IML containers is a biaxially oriented polypropylene (BOPP) film produced by Taghleef, a leading global supplier of films solutions to customers worldwide, using a SABIC® certified renewable resin tailored to the BOPP process. BOPP films are widely used for in-mold labeled injection molding applications in food, dairy and beverages, home, beauty and personal care packaging. Taghleef offers transparent, white and metalized PP label films, which can all be produced using polymers with bio-based feedstock. Furthermore, they can easily be customized to meet specific needs of gravure or offset printing for desired haptic textures and visual appearance, from glossy, matt, orange peel or velvet feel to an entirely non-label look.
Monica Battistella, Sustainability Manager at Taghleef, adds: "Our BOPP film range for in-mold-labeling gives brand owners a wide choice of premium packaging finishes to enhance brand differentiation and shelf visibility with a low environmental impact. In combination with the sustainable nature of SABIC's mass balance certified renewable polymer from second-generation feedstock, the exceptional printability, die-cutting, anti-static and non-stick properties of these films deliver maximum value throughout the entire life cycle of the labeled products, including end-of-life recycling."
As part of the present collaboration, the final BOPP label film is supplied to Karydakis, a leading specialist in optimized printing techniques, ink formulations and conversion technologies tailored to PP-based in-mold labels. The company's sophisticated process delivers high-quality labels pre-printed with captivating designs and branding elements to match end customer specifications and ensure the effortless integration with the containers throughout the molding process.
Giorgos Karydakis, General Manager at Karydakis IML S.A., states: "With this collaborative initiative, we are demonstrating the feasibility of bio-based materials in the production of high-quality IML labels. We offer our customers a wide range of attractive printing options for cups, tubs, jars, shakers and pails in sizes from 50 ml to 50 liters, including additional digital watermarking with material information in line with the European HolyGrail 2.0 initiative for smart automated mechanical recycling."
Augustinos Kotronis, General Manager at Kotronis Packaging, explains: "In-mold labeling offers substantial productivity benefits, since it eliminates the need for separately applied adhesive labels on the finished packaging product by forming a permanent, tamper proof bond with the container right in the mold. In addition, the renewable container material from SABIC complies with all relevant international standards for food-contact applications, while showing excellent processability on our machines, including high flowability for reduced wall thicknesses. Moreover, it meets with our targets for reducing both CO2 emissions and fossil consumption."
Cut to shape for stacking, the IML labels are finally supplied to Kotronis, a medium-sized family business specializing in injection molded containers for food products. Here, they facilitate the efficient in-mold labeling of cups and tubs in a seamlessly integrated and fully automated, single-step process. This IML solution will be on display at Taghleef's Booth 4C35 during Labelexpo in Brussels from September 11 to 14.
Reader enquiries
SABIC

Europaboulevard 1
6135 LD Sittard
Netherlands
---
Notes for editors
SABIC and brands marked with ™ are trademarks of SABIC or its subsidiaries or affiliates.
SABIC is always written in uppercase.
ABOUT SABIC
SABIC is a global diversified chemicals company, headquartered in Riyadh, Saudi Arabia. It manufactures on a global scale in the Americas, Europe, Middle East and Asia Pacific, making distinctly different kinds of products: chemicals, commodity and high performance plastics, agri-nutrients and metals.
SABIC supports its customers by identifying and developing opportunities in key end-use applications such as construction, medical devices, packaging, agri-nutrients, electrical and electronics, transportation and clean energy
SABIC recorded a net profit of SR 16.53 billion (US$ 4.41 billion) in 2022. Sales revenues for 2022 totaled SR 198.47 billion (US$ 52.92 billion). Total assets stood at SR 313 billion (US$ 83.46 billion) at the end of 2022. Production in 2022 stood at 61 million metric tons.
The company has more than 31,000 employees worldwide and operates in around 50 countries. Fostering innovation and a spirit of ingenuity, SABIC has 9,948 patents and pending applications, and has significant research resources with innovation hubs in five key geographies – USA, Europe, Middle East, South Asia and North Asia.
ABOUT TAGHLEEF
Taghleef Industries Group is the leading, customer focused, supplier of films solutions to a global marketplace. With a manufacturing footprint in 11 countries on 6 continents, Taghleef Industries produces 500,000MT of specialized and multi-purpose films for flexible packaging, labels, technical and graphic arts applications. Film types include PP-based films, bio-based solutions, and a new range with recycled content. Taghleef strives for product performance through R&D and innovations to create constant added value for its customers and stakeholders by delivering the highest levels of performance, quality, and service with a diverse range of products. Through Dynamic Cycle, its corporate holistic approach to sustainability, the company aims to look beyond the industry and focus on developing breakthrough solutions that impact people's lives with today and tomorrow in mind. Taghleef Industries is the brand owner of Dynamic Cycle™, NATIVIA®, EXTENDO®, SHAPE360®, Titanium™, DERPROSA™, SynDECOR™ and reLIFE™ trademarks. Read more at www.ti-films.com.
ABOUT KARYDAKIS
Karydakis is a privately owned printing house headquartered at Athens, Greece, with over 20 years of expertise in labels, lenticular films, advanced advertising and promotional applications, including posters and plastic cards. Based on a solid understanding in materials and process technology, the company later expanded its specialized production and service capacities to in-mold labeling (IML).
Today, with a committed staff of 140 qualified employees, Karydakis operates a 10,900 m² state-of-the-art printing and IML plant near Athens International Airport. The company is fully certified to ISO 9001, HACCP, BRC and ISCC Plus. Learn more at www.karydakis.gr.
ABOUT KOTRONIS
Kotronis Packaging, with manufacturing headquarters at Malámata near Nafpaktos in Greece, is a medium-sized family business specializing in injection molded containers for food products mainly associated with Mediterranean nutrition and Greek cuisine. Backed by more than 20 years of expertise in decorative labeling, the company is meeting demanding trends and challenges in attractive food packaging, including the use of in-mold labeling technology with photorealistic 3D printing. Kotronis offers comprehensive product development support from packaging, label and mold design to fully automated production, and serves a growing customer base in Europe and North America. Learn more at www.kotronis.gr.
Related images
Editorial enquiries
Banu Kukner
SABIC
Stephanie Wakkee
Marketing Solutions NV