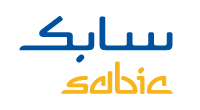 8 May 2023
SABIC, Estiko Packaging Solutions and Coldwater Prawns of Norway introduce frozen foods packaging with ocean bound plastic content
New packaging pouch made from multi-layer film with around 60% ocean bound plastic (OBP) content reflects the parties overall commitment to sustainability and specifically with the United Nations' Sustainable Development Goal #14 for 'Life Below Water'.
Drop-in material alternative based on random PP polymer from SABIC's TRUCIRCLE™ portfolio with feedstock made from advanced recycled OBP provides high mechanical and aesthetic properties for flexible frozen food packaging with no compromise on processability and food safety.
Solution developed in close collaboration with leading Nordic manufacturer of sustainable packaging to bring OBP back into the circular material stream.
SITTARD, THE NETHERLANDS, May 8, 2023 - SABIC, a global leader in the chemical industry, has joined forces with Estiko Packaging Solutions and Coldwater Prawns of Norway to develop and implement a highly sustainable new packaging pouch for frozen prawns. The pouch is made from a multi-layer film produced by Estiko Packaging Solutions using a circular certified random polymer grade of SABIC® PP QRYSTAL with an ocean bound plastic (OBP) content of around 60%. Contributing to the recovery and reuse of OBP, the innovative packaging solution reflects the partners' overall commitment to sustainability and complies with the United Nations' Sustainable Development Goal #14 for 'Life Below Water'.
Abdullah Al-Otaibi, General Manager of Engineering Thermoplastics & Market Solutions for Petrochemicals at SABIC, states: "Recovering OBP waste that could otherwise end up in our waterways or oceans is a complex challenge and requires close collaboration with dedicated value chain partners. We are proud to present yet another successful joint project that demonstrates a feasible solution to contribute to this global issue with a frozen foods packaging pouch that capitalizes on the sustainable benefits of our TRUCIRCLE™ program. With its high OBP content, this application helps all players reduce their carbon footprint and support the circularity of flexible packaging."
OBP is abandoned or inadequately managed post-consumer plastic waste found up on riverbanks and in rivers to 50 km inland from seashores. In an advanced recycling process, it is converted into an alternative feedstock which SABIC uses to produce certified circular polymers that can then be returned into the material stream e.g. for manufacturing high-quality flexible packaging products. Estiko Packaging Solutions, the corner stone of Estiko Group (Estonia) and leader in providing sustainable packaging materials in Northern Europe, uses a SABIC PP QRYSTAL random polymer from this TRUCIRCLE portfolio to produce a multi-layer flexible film for pouches used in the packaging of frozen prawns at Coldwater Prawns of Norway.
Taavi Tikk, R&D Manager at Estiko Packaging Solutions, says, "Sustainability is close to our heart. That's why we at Estiko base all our activities on the aim of preserving a livable environment for future generations and provide responsible packaging solutions for our customers with no compromises in quality, food safety or convenience. In comprehensive trials on our existing film lines, we found that SABIC's random PP material with OBP provided exactly the right drop-in-replacement to meet the requirements of Coldwater Prawns of Norway AS, including excellent puncture and tear resistance as well as high transparency for the clear part of the pouch that lets consumers see the packaged prawns."
The new packaging pouch aligns closely with the sustainable harvesting practices of Coldwater Prawns of Norway. In contrast to farmed king prawns, the company's cold water prawns are caught from the deep waters of the Barents Sea, then cooked, peeled and individually quick frozen (IQF) for packaging and sales. Their slow growth gives them a juicier texture and a more intense, sweeter flavor.
Hege Furnes, COO at Coldwater Prawns of Norway, comments: "We are passionate about prawns, purity and the planet, and when it comes to the welfare of the planet, our motto is that 'it can't get pure enough'. The material choice for our new pouches meets with our care for the ecosystem on which our business relies. By using an OBP based packaging product, we are making an active contribution to prevent abandoned plastic litter from polluting the sea. In addition, the pouches are fully recyclable in existing material recovery systems for flexible packaging."
The certified circular solution is mass balance certified under the International Sustainability & Carbon Certification (ISCC) PLUS chain of custody. This means that the material flow is controlled and tracked from the OBP to each pouch following a set of predefined and transparent rules. As a result, for every ton of certified circular polymer used in the production of the PP resin, Estiko Packaging Solutions can claim an equivalent amount of flexible film as certified circular. Coldwater Prawns of Norway AS, in turn, can document the enhanced sustainability towards consumers by indicating the responsibly sourced packaging content on the pouches.
The new Coldwater Prawns of Norway AS pouch will be officially launched and presented by SABIC during Interpack in Düsseldorf, Germany, from May 4 to 10 at Booth B21 in Hall 9.
SABIC's certified circular polymers form part of the company's TRUCIRCLE portfolio and services for circular solutions. The offering also includes design for recyclability, mechanically recycled products, certified renewable polymers from bio-based feedstock and closed loop initiatives to recycle plastic back into high quality applications and help prevent valuable used plastics from becoming waste.
Read more about SABIC's TRUCIRCLE portfolio here.
Reader enquiries
SABIC

Europaboulevard 1
6135 LD Sittard
Netherlands
---
Notes for editors
SABIC and brands marked with ™ are trademarks of SABIC or its subsidiaries or affiliates.
SABIC should be written in every instance in all uppercase.
ABOUT SABIC
SABIC is a global diversified chemicals company, headquartered in Riyadh, Saudi Arabia. It manufactures on a global scale in the Americas, Europe, Middle East and Asia Pacific, making distinctly different kinds of products: chemicals, commodity and high performance plastics, agri-nutrients and metals.
SABIC supports its customers by identifying and developing opportunities in key end-use applications such as construction, medical devices, packaging, agri-nutrients, electrical and electronics, transportation and clean energy.
SABIC recorded a net profit of SR 16.53 billion (US$ 4.41 billion) in 2022. Sales revenues for 2022 totaled SR 198.47 billion (US$ 52.92 billion). Total assets stood at SR 313 billion (US$ 83.46 billion) at the end of 2022. Production in 2022 stood at 61 million metric tons.
The company has more than 31,000 employees worldwide and operates in around 50 countries. Fostering innovation and a spirit of ingenuity, SABIC has 9,948 patents and pending applications, and has significant research resources with innovation hubs in five key geographies – USA, Europe, Middle East, South Asia and North Asia.
ABOUT ESTIKO
Estiko Group (Tartu, Estonia) has its roots in a comb factory founded in 1918 and is a 100% Estonian capital-based enterprise. With continuous investment in innovative product development and technology, the group today has activities in the production of packaging materials and applications as well as in real estate management, accommodation services and energy production.
The group's flagship company, Estiko Packaging Solutions, is the leading supplier of packaging solutions in Northern Europe, with the largest technology park in Estonia and serving customers throughout Europe with a wide range of printed and unprinted packaging films and sustainable flexible solutions. 75% of its production is supplied globally to food industries. In 2022, the company employed more than 170 people and had a total sales revenue of over EUR 42.9 million.
Estiko Packaging Solutions takes pride in offering its customers environmentally friendly choices and promotes the European circular economy by being part of CEFLEX, the European value-chain collaboration aiming to make flexible packaging in Europe circular by 2025. All Estiko's packaging products are manufactured using 100% green energy, and 95% of all production waste is recycled. A proprietary Sustainability Audit service helps customers identify and implement more sustainable packaging solutions. Being a trusted and valued partner in more than 30 markets, Estiko's mission is to make a difference through innovation and sustainable packaging solutions.
Read more at https://plastar.ee.
Related images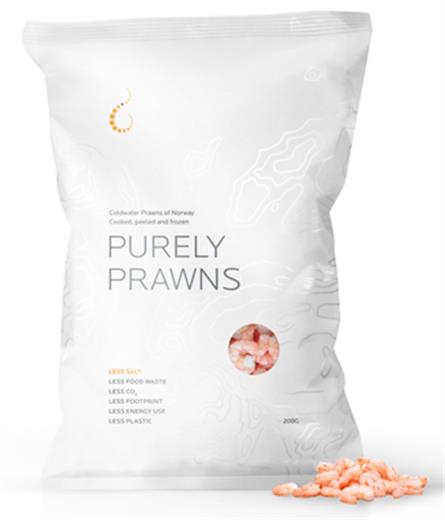 Editorial enquiries
Banu Kukner
SABIC
Stephanie Wakkee
Marketing Solutions NV