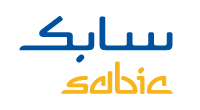 9 May 2023
SABIC opens European Pipe Innovation Center at Geleen
New Pipe Innovation Center offers customized pipe material development, testing, sampling and validation capacities for closer and more intimate collaboration with European pipe manufacturers, while supporting all our global customers
Fully equipped with all relevant testing capabilities as well as with extrusion equipment for small batch production and upscaling of single-layer pipes
Facility integrates in existing T&I eco-system of SABIC's Technology Center Geleen and nearby Brightlands Chemelot Campus
Opening event with site tour, presentations, and panel discussion attended by major pipe industry partners
SITTARD, THE NETHERLANDS, May 9, 2023 - SABIC, a global leader in the chemical industry, officially opened its European Pipe Innovation Center today. The new Center is located near SABIC's manufacturing site at Geleen, The Netherlands, and compliments the company's existing Pipe Innovation Centers in Saudi Arabia and China. With customized pipe material development, testing, sampling and validation capacities, it will enable SABIC to collaborate with European pipe manufacturers closer and more effectively than ever before.
Lina Prada, Director Polymer Application Development & Industry Solutions at SABIC, says: "Global urbanization and population growth are driving the demand for plastic pipes and innovative new pipe solutions in a wide range of infrastructural, domestic, industrial, agri- and aquacultural market segments. We at SABIC have been bringing advanced solutions to the pipe industry for many years. Keeping the edge on innovation requires continuous development of our competences and capabilities. Our new Pipe Innovation Center in Geleen and its dedicated team are a good demonstration of our commitment to keep developing those sustainable solutions."
SABIC's European Pipe Innovation Center is fully equipped for extensive pipe testing according to relevant international standards. Material testing facilities include full notch creep, strain hardening, tensile, rheological and impact testing. Pipe testing capacities span from internal pressure to notched pipe to small-scale steady-state (S4) rapid crack propagation testing. Another focus of the Center's activities will be to accelerate the adoption of certified circular polymers from SABIC's portfolio in new and more sustainable pipe developments.
At Geleen, the Pipe Innovation Center team will be able to link its activities more effectively with the pipe polymer development on site and solve even the most complex customer challenges within fast turnaround times. In addition, it will support advanced pipe concepts in collaboration with value chain partners across the European pipe industry. Its close location to major pipe markets as well as to the Brightlands Chemelot industrial park with its focus on chemistry and new materials and to industry relevant universities at Eindhoven and Aachen provides the perfect eco-system for pipe innovations.
Khalid Al-Bani, Global Leader Segment Pipe & Utilities at SABIC, comments: "With customized pipe material development, testing, sampling and validation capacities, the Pipe Innovation Center will enable SABIC to collaborate with European pipe manufacturers closer and more effectively than ever before."
During the opening event, which takes place today May 09 and tomorrow May 10, visitors are given the opportunity to explore the extensive polyolefin resin development and extrusion capabilities of the center, which will be available for sampling and validation as well as for small batch to upscaled production volumes.
On the first opening day, keynote speakers from SABIC will explain the company's strategic focus and commitment to excellence in the pipe industry, followed by a tour of the Pipe Innovation Center and other related technology facilities, including the SABIC Technology Center Geleen. The second opening day is dedicated to detailed presentations on the past, present and future of plastic pipes, on new biaxially oriented pressure pipe technology and on pipe challenges with regard to energy transition, circularity and decarbonization. The opening will conclude with a panel discussion on the impact of the energy transition and drive towards circularity on the pipe industry.
SABIC offers a vast portfolio of pipe materials to help designers and contractors build a better future. Recent innovations include SABIC® RELY 5944HT, a high-density polyethylene (PE) compound produced in bimodal technology for infrastructural pipes; a high-density PE-RT II class compound produced in an advanced multi-modal cascade process for domestic pipes; new SABIC® P1600 A polyolefin compound for abrasive slurry transportation in industrial applications such as mining and dredging; and SABIC® P438J, a medium-density PE resin for use in agri- & aquaculture.
Reader enquiries
SABIC

Europaboulevard 1
6135 LD Sittard
Netherlands
---
Notes for editors
SABIC and brands marked with ™ are trademarks of SABIC or its subsidiaries or affiliates.
SABIC should be written in every instance in all uppercase.
ABOUT SABIC
SABIC is a global diversified chemicals company, headquartered in Riyadh, Saudi Arabia. It manufactures on a global scale in the Americas, Europe, Middle East and Asia Pacific, making distinctly different kinds of products: chemicals, commodity and high performance plastics, agri-nutrients and metals.
SABIC supports its customers by identifying and developing opportunities in key end-use applications such as construction, medical devices, packaging, agri-nutrients, electrical and electronics, transportation and clean energy.
SABIC recorded a net profit of SR 16.53 billion (US$ 4.41 billion) in 2022. Sales revenues for 2022 totaled SR 198.47 billion (US$ 52.92 billion). Total assets stood at SR 313 billion (US$ 83.46 billion) at the end of 2022. Production in 2022 stood at 61 million metric tons.
The company has more than 31,000 employees worldwide and operates in around 50 countries. Fostering innovation and a spirit of ingenuity, SABIC has 9,948 patents and pending applications, and has significant research resources with innovation hubs in five key geographies – USA, Europe, Middle East, South Asia and North Asia.
Related images
Editorial enquiries
Banu Kukner
SABIC
Stephanie Wakkee
Marketing Solutions NV
Also available in