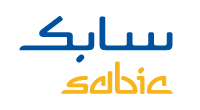 22 Nov 2022
SABIC launches value chain partnership with Jinming and Bolsas to foster innovative flexible film packaging solutions
SABIC's close collaboration with Guangdong Jinming Machinery Co., Ltd., and Bolsas de los Altos will focus on application development activities for flexible packaging
The collaborative efforts will augment SABIC's position in the Americas as a polyethylene resin supplier with local production capabilities
SITTARD, THE NETHERLANDS, November 22, 2022 - SABIC, a global leader in the chemicals industry, has teamed up with Guangdong Jinming Machinery Co., Ltd., a plastic packaging equipment manufacturer and Bolsas de los Altos, a leading plastic film and packaging converter to support growth of polyolefin based innovative applications in the flexible packaging segment. Engagement with value chain players remains critical to SABIC's vision of bringing market driven innovation to customers. By exchanging mutual expertise on polymer technology and processing, this collaboration will secure the development of a robust applications pipeline based on current and future market trends.
Sustainability trends continue to transform the flexible packaging industry. As a result, incumbent film structures need to be updated to conform to latest circularity needs. A partnership involving SABIC's deep materials knowledge, Jinming's equipment manufacturing excellence and Bolsas' converting capabilities can address these challenges. The collaboration will provide an outlet to test and validate performance of SABIC polyolefin resin products including polyethylene resin offerings from Gulf Coast Growth Ventures (GCGV) and from TRUCIRCLE™, SABIC's commitment to circularity for plastics. The collaborative efforts will feature installation of Jinming's multilayer coextrusion machinery at Bolsas' Mexico facility.
Waleed Al-Shalfan, Vice President Polymers Technology & Innovation at SABIC, said: "At SABIC, we continue to invest in market driven innovation to deliver value added solutions to our customers. We understand that partnerships with the right value chain players have the potential to bring newer, game changing innovations to the market faster. The current partnership with Jinming and Bolsas holds great promise to tap into mutual capabilities and adapt global trends in flexible packaging applications to regional needs."
Mars Ma, General Manager of Jinming, commented: "It's a great milestone to sign off this MOU which officially kicks-off the strategic collaborations among the 3 parties. It's an excellent example of value chain collaboration. We are glad to work together with SABIC and Bolsas to address market needs via innovative solutions."
Guillermo Lopez Orozco, Founder and CEO of Bolsas de los Altos, added: "As a leading provider of plastic packaging, Bolsas de los Altos is excited to expand into the broader flexible packaging market. Flexible packaging has shown remarkable resilience in a market disrupted by a global pandemic and supply chain issues. The installation of multilayer coextrusion equipment at our Mexico facility was made possible through our collaborative partnership with Jinming and SABIC, and will allow us to target several new applications including long term sustainability trends in this space."
Reader enquiries
SABIC

Europaboulevard 1
6135 LD Sittard
Netherlands
---
Notes for editors
SABIC and brands marked with ™ are trademarks of SABIC or its subsidiaries or affiliates.
SABIC should be written in every instance in all uppercase.
ABOUT SABIC
SABIC is a global diversified chemicals company, headquartered in Riyadh, Saudi Arabia. It manufactures on a global scale in the Americas, Europe, Middle East and Asia Pacific, making distinctly different kinds of products: chemicals, commodity and high performance plastics, agri-nutrients and metals.
SABIC supports its customers by identifying and developing opportunities in key end-use applications such as construction, medical devices, packaging, agri-nutrients, electrical and electronics, transportation and clean energy.
SABIC recorded a net profit of SR 23 billion (US$ 6.15 billion) in 2021. Sales revenues for 2021 totaled SR 174 billion (US$ 46.6 billion). Total assets stood at SR 318 billion (US$ 84.9 billion) at the end of 2021. Production in 2021 stood at 58 million metric tons.
The company has more than 31,000 employees worldwide and operates in around 50 countries. Fostering innovation and a spirit of ingenuity, SABIC has 10,090 patents and pending applications, and has significant research resources with innovation hubs in five key geographies – USA, Europe, Middle East, South Asia and North Asia.
ABOUT GUANGDONG JINMING MACHINERY CO., LTD
Founded in 1987, Jinming is a world-renowned film processing machinery supplier integrated with R&D, design, production and sales, and one of the leading brands in the industry that has the strength to provide a full range of film processing machinery and production solutions.
Jinming specializes in blown film lines, cast film lines and film orientation production lines.
Jinming is dedicated in leading the development direction of the film machinery industry, and is rated as a national high-tech enterprise with a number of core technologies in equipment design and development, technical processes, etc., especially in the field of multi-layer co-extrusion technology - in which Jinming is at the domestic leading level.
ABOUT BOLSAS DE LOS ALTOS
Bolsas de los Altos is a leading manufacturer of flexible packaging including food, beverage, medical, electronics, home and personal care products.
Related images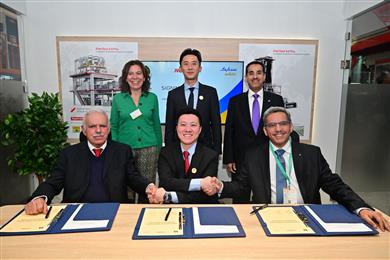 Editorial enquiries
Lindsay Clarkmead
SABIC
Stephanie Wakkee
Marketing Solutions NV
Also available in