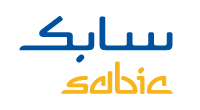 1 Jun 2022
SABIC to showcase innovative foam & lightweight solutions at Foam Expo North America
SITTARD, THE NETHERLANDS - SABIC, a global leader in the chemical industry, will be exhibiting its broad portfolio of innovative foam & lightweight solutions for the first time at Foam Expo North America, from 28-30 June in Novi, Michigan.
SABIC offers more than 20 innovative foam and lightweight solutions (PP, EVA, PE, PS, PU and elastomers) that can potentially enable our customers and partners across the entire value chain to drive performance, by overcoming the challenges they face to meet consumer demand for smarter, more sustainable solutions.
At its booth # 2702, SABIC will be showcasing a variety of end applications made using its foam & lightweight solutions, for the mobility, packaging and construction market. Amongst others; trunk liners, PP planks and water shields made of SABIC® PP-UMS resin, a new generation of ultra melt strength, foamable polypropylene. SABIC PP-UMS is unique in the market, with a melt strength of more than 65 cN leading to outstanding foamability. It is a building block to develop new foaming solutions that can enable light weighting and potential cost optimization. Other applications to be showcased at the booth will highlight the value of the SABIC resins applied in particle foams, foam injection molding, foam blow molding and foam extrusion.
"SABIC is a leading foam and lightweight solution provider; our knowledge and expertise in foam technologies and markets, and in-depth understanding of the value chain and its needs, has been translated into one of the broadest resin portfolios in the industry," said Abdullah Al-Otaibi, ETP & Market Solution General Manager at SABIC. Being present the first time at the Foam Expo North America will allow SABIC to interact to deliver and develop a resin portfolio for new and existing applications. We look forward to creating many new partnerships moving forward."
The successful start-up of Gulf Coast Growth Ventures world-scale manufacturing facility in Texas will additionally confirm SABIC's commitment to the US market.
SABIC's business with leading global brand owners is growing from year to year, supported by dedicated, global Foam Innovation Centers equipped with in-house state-of-the-art foaming technologies. Unique in the industry, we invite customers and value chain partners to WORK WITH US and conduct material validation and processing tests together, to develop innovative solutions that address the future needs of the industry.
For more information please contact us at foam@sabic.com.
For an overview of our portfolio of global foam & lightweight solutions see here.
Reader enquiries
SABIC

Europaboulevard 1
6135 LD Sittard
Netherlands
---
Notes for editors
SABIC and brands marked with ™ are trademarks of SABIC or its subsidiaries or affiliates.
SABIC should be written in every instance in all uppercase.
ABOUT SABIC
SABIC is a global diversified chemicals company, headquartered in Riyadh, Saudi Arabia. It manufactures on a global scale in the Americas, Europe, Middle East and Asia Pacific, making distinctly different kinds of products: chemicals, commodity and high performance plastics, agri-nutrients and metals.
SABIC supports its customers by identifying and developing opportunities in key end-use applications such as construction, medical devices, packaging, agri-nutrients, electrical and electronics, transportation and clean energy.
SABIC recorded a net profit of SR 23 billion (US$ 6.15 billion) in 2021. Sales revenues for 2021 totaled SR 174 billion (US$ 46.6 billion). Total assets stood at SR 318 billion (US$ 84.9 billion) at the end of 2021. Production in 2021 stood at 58 million metric tons.
The company has more than 31,000 employees worldwide and operates in around 50 countries. Fostering innovation and a spirit of ingenuity, SABIC has 10,090 patents and pending applications, and has significant research resources with innovation hubs in five key geographies – USA, Europe, Middle East, South Asia and North Asia.
Related images
Editorial enquiries
Rachel Kundra
SABIC
Stephanie Wakkee
Marketing Solutions NV