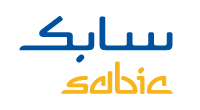 15 Sep 2020
SABIC partners with Elkamet to introduce its polycarbonate based on certified renewable feedstock into lighting applications
Sittard, The Netherlands, September 15, 2020 - SABIC, a global leader in the chemical industry, today announced its partnership with Elkamet Kunststofftechnik GmbH, an industry leader in the plastics processing industry. Elkamet will be using SABIC's LEXAN™ polycarbonate (PC) resin based on certified renewable feedstock in several end applications for the lighting industry.
In October 2019, SABIC launched its polycarbonate based on certified renewable feedstock – an engineering thermoplastic resin that is part of the company's TRUCIRCLE™ solutions for certified renewable products. The polycarbonate provides SABIC and its direct and ultimate customers with more sustainable solutions and associated benefits. Based on our cradle-to-gate peer-reviewed LCA study, use of SABIC's LEXAN polycarbonate resin can potentially result in reductions in carbon footprint of up to 61% and fossil depletion reduction of up to 35%.
"Our polycarbonate (PC) based on certified renewable feedstock solution supports the pursuit of a more circular economy, one that prioritizes resource conservation and environmental sustainability, recycling and recovery technologies, allowing us to capture the greatest value from materials that have traditionally been discarded", said Mark Vester, Circular Economy Leader at SABIC. "We are delighted to be partnering with Elkamet, part of our ongoing commitment to our customers who are increasingly looking for more sustainable solutions in response to consumer requirements," Vester continued.
"Elkamet is the first in the lighting industry to offer an alternative for our customers in order to keep up with the trend towards more sustainability in the development of plastic components," said Lukas Platt, Sales, at Elkamet. "Diffusors/covers are one of the biggest parts of a luminaire that are made of plastic. By producing them using renewable resources, lighting manufacturers can make a huge sustainability impact. We are very happy to partner with SABIC, whose polycarbonate based on certified renewable feedstock ensures that the customer does not have to make a compromise between sustainability and material properties. In addition, a huge benefit of this solution is that design and application requirements for Elkamet profiles made of SABIC's material remain the same," concluded Platt. 
Elkamet has also been ISCC certified, in order to give SABIC and Elkamet's common customers a consistent proof of a sustainable supply chain.
"Since the launch of our renewable PC at K2019 trade show in Dusseldorf last year we have had a lot of interest shown in the solution from a broad range of industries. We are delighted to have Elkamet onboard. A further step towards transforming the value chain together – to realize a more responsible value chain, creating positive impact on environmental challenges," said Lennard Markestein, Director Engineering Thermoplastics at SABIC.
SABIC's TRUCIRCLE portfolio and services for circular solutions span; design for recyclability, mechanically recycled products, certified circular products from feedstock recycling of used plastics and certified renewables products from bio-based feedstock.
To learn more about SABIC's polycarbonate based on certified renewable feedstock please see here. For more information on Elkamet please see here.
Reader enquiries
SABIC
Europaboulevard 1
6135 LD Sittard
Netherlands
+31 46 722 2399
rachel.kundra@​sabic.com
www.sabic.com
---
Notes for editors
NOTES TO EDITORS
SABIC and brands marked with ™ are trademarks of SABIC or its subsidiaries or affiliates.
SABIC should be written in every instance in all uppercase.
ABOUT SABIC
SABIC is a global diversified chemicals company, headquartered in Riyadh, Saudi Arabia. SABIC manufactures on a global scale in the Americas, Europe, Middle East and Asia Pacific, making distinctly different kinds of products: chemicals, commodity and high performance plastics, agri-nutrients and metals.
SABIC supports its customers by identifying and developing opportunities in key end-use applications such as construction, medical devices, packaging, agri-nutrients, electrical and electronics, transportation and clean energy. Production in 2019 was 72.6 million metric tons.
SABIC has more than 33,000 employees worldwide and operates in around 50 countries. Fostering innovation and a spirit of ingenuity, SABIC has 12,540 global patent filings, and has significant research resources with innovation hubs in five key geographies – USA, Europe, Middle East, South Asia and North Asia.
ABOUT ELKAMET
Quality, pleasure in innovative processing techniques and highly motivated staff are the Elkamet Kunststofftechnik GmbH success factors. Founded in 1955 and based in Biedenkopf, central Hesse, the family-run company managed by Eberhard Flammer and Michael Parsch is a fast-growing firm with a strong export division.
Elkamet produces extruded profiles from industrial polymer materials for the vehicle and lighting industries as well as PA/PE/XPE tanks for fuel and hydraulic systems which are used in utility vehicles and motorcycles. Elkamet manufactures mudguards and vent system tubes for utility vehicles.
Elkamet also produces attractive and impact-resistant plastic parts for outside lights which are plated, painted and protected from yellowing using special processes (Faktor10®).
Elkamet works as a systems developer. The company's business partners value Elkamet's proven professional expertise in material and process development independent of major industry.
Related images
Also available in