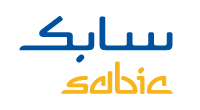 21 Jan 2020
SABIC names DKSH as a distribution partner in Asia
SHANGHAI, CHINA, January 21, 2020 - As part of its strategy to foster the additional growth of its Specialties business, and to provide outstanding service to its customers in Asia Pacific, SABIC has named DKSH as a key distribution partner, serving SABIC customers for specialty engineering thermoplastics in Greater China, South Korea, and Southeast Asia.
This collaboration involves SABIC's complete portfolio of specialty materials, including NORYL™ resins (polyphenylene ether-based materials), ULTEM™ resins (polyetherimide materials), LNP™ compounds and the full range of polycarbonate-based high-performance copolymers.
"We are delighted to welcome DKSH to our distribution network, as we seek to further expand our delivery of high-performance thermoplastic materials solutions, along with outstanding service, to our Specialties customers in Asia," said Martin Tam, Director, Customer Fulfillment, APAC, Specialties, SABIC. "This collaboration will support existing customers, and help grow our customer base in strategic industries in Asia Pacific, including the key markets of China, Indonesia, Korea, Thailand, Singapore and Malaysia."
DKSH holds a leading position within the distribution of specialty chemicals across Asia, including polymers. Their specialty and business development approach relies on a strong commitment to R&D through a network of nine specialty chemicals innovation centers in the region.
"We are excited to establish a partnership with SABIC's Specialties business and promote their thermoplastics products," said Ramon J. Viñas, Vice President, Global Specialty Chemicals Industry at DKSH. "We look forward to innovating together with SABIC, so that we can meet customer demands throughout the region together."
Reader enquiries
SABIC
Europaboulevard 1
6135 LD Sittard
Netherlands
+86 21 2037 8436
yvonne.yan@​sabic.com
www.sabic.com
---
Notes for editors
SABIC and brands marked with ™ are trademarks of SABIC or its subsidiaries or affiliates.
SABIC should be written in every instance in all uppercase.
ABOUT SABIC
SABIC is a global leader in diversified chemicals headquartered in Riyadh, Saudi Arabia. We manufacture on a global scale in the Americas, Europe, Middle East and Asia Pacific, making distinctly different kinds of products: chemicals, commodity and high performance plastics, agri-nutrients and metals.
We support our customers by identifying and developing opportunities in key end markets such as construction, medical devices, packaging, agri-nutrients, electrical and electronics, transportation and clean energy.
SABIC recorded a net profit of US$ 5.7 billion in 2018. Sales revenues for 2018 totaled US$ 45 billion while total assets stood at US$ 85 billion. Production in 2018 was 75.3 million metric tons.
SABIC has more than 33,000 employees worldwide and operates in around 50 countries. Fostering innovation and a spirit of ingenuity, we have 11,738 global patent filings, and have significant research resources with innovation hubs in five key geographies – USA, Europe, Middle East, South Asia and North Asia.
ABOUT DKSH
DKSH is the leading Market Expansion Services provider with a focus on Asia. The Group helps other companies and brands to grow in the Consumer Goods, Healthcare, Performance Materials and Technology sectors. DKSH's portfolio of services includes sourcing, market insights, marketing and sales, distribution and logistics as well as after-sales services. Publicly listed on the SIX Swiss Exchange, the Group operates in 35 markets with 33,000 specialists, generating net sales of CHF 11.3 billion in 2018. With its strong Swiss heritage and long business tradition since 1865, DKSH is deeply rooted in Asia Pacific. The DKSH Business Unit Performance Materials distributes specialty chemicals and ingredients for food, pharmaceutical, personal care and various industrial applications. With 46 innovation centers and regulatory support worldwide, we create cutting edge formulations that comply with local regulations. With around 1,080 specialists, the Business Unit generated net sales of CHF 960.4 million in 2018."
For more information about DKSH Group, please check: https://dksh.com.
Related images