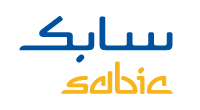 11 Jun 2019
SABIC hosts first European LNP™ anniversary technical summit
BERGEN OP ZOOM, THE NETHERLANDS, June 11, 2019 - SABIC is holding a series of technical summits around the world to mark 70 years of its LNP™ product line of engineering thermoplastic compounds and copolymers. Following a series of events in Asia that began late last year, SABIC has initiated a schedule of events in cities across Europe and the USA.
The European leg began in mid-May at SABIC's facilities in Bergen op Zoom (BoZ), the Netherlands. Over 70 delegates from customers in the Benelux region, Finland and the U.K. took in a series of talks on hot topics, as well as a mini exhibition highlighting key application areas for LNP™ materials. They also had the opportunity to hold in-depth discussions with the scientists and technologists behind the LNP™ product line.
Subjects touched on during the summit included ATEX solutions (EU directive for improving the safety and health protection of workers potentially at risk from explosive atmospheres); alternatives to compounds in polyamide 66; advanced electronics solutions; e-mobility solutions; thermo-optical materials; additive manufacturing; and future technologies.
The LNP™ portfolio is manufactured at SABIC sites all around the world, in North America (where it was founded in 1948, in Malvern, PA), Asia, Europe, and South America. Brands include LUBRICOMP™ and LUBRILOY™ compounds (covering compounds that can provide wear and friction resistance); FARADEX™, KONDUIT™, STAT-KON™ and STAT-LOY™ compounds for conductive materials; THERMOCOMP™ compounds (offering structural and laser direct structuring capabilities); and high-strength long fiber reinforced VERTON™ compounds.
Principal target industries are consumer electronics, consumer & industrial, automotive, healthcare and mass transportation. Many products are developed in close collaboration with customers to help address their needs for specific applications.
"Across China and South-East Asia, and now in Europe, we have found that these technical summits are a great way to showcase the long-term dependability and innovation, as well as collaborative spirit, associated with the LNP™ product line," says Joshua Chiaw, Director, Business Management, LNP, SABIC. "We are also demonstrating our commitment, as a leader in the industry, to customers around the world. We have already met with hundreds of people from processors, end-users and design houses."
Arjan Gerrits is Senior Business Manager, LNP, Europe, SABIC. He says: "Talking with customers at the BoZ technical summit, I appreciate how customers value the LNP™ product line. This was a great opportunity to interact with them, understand more about what they want from us, and talk about how we can help each other grow."
He continued: "The LNP™ product line has been a pioneer in compounding technologies throughout its 70-year history. But at these events we are doing much more than providing moments of nostalgia and giving ourselves a pat on the back for still being here. Our material portfolio can help address the design needs of a world in constant change, as well as the challenges that face us as we embrace the fourth industrial revolution – or Industry 4.0 – 5G communications, the internet of things, a host of environmental issues, and so much more."
More LNP technical summits are planned to conduct in Europe countries soon, starting with June in Austria and July in Germany.
Reader enquiries
SABIC
Europaboulevard 1
6135 LD Sittard
Netherlands
+86 21 2037 8436
yvonne.yan@​sabic.com
www.sabic.com
---
Notes for editors
SABIC and brands marked with ™ are trademarks of SABIC or its subsidiaries or affiliates.
SABIC should be written in every instance in all uppercase.
ABOUT SABIC
SABIC is a global leader in diversified chemicals headquartered in Riyadh, Saudi Arabia. We manufacture on a global scale in the Americas, Europe, Middle East and Asia Pacific, making distinctly different kinds of products: chemicals, commodity and high performance plastics, agri-nutrients and metals.
We support our customers by identifying and developing opportunities in key end markets such as construction, medical devices, packaging, agri-nutrients, electrical and electronics, transportation and clean energy.
SABIC recorded a net profit of US$ 5.7 billion in 2018. Sales revenues for 2018 totaled US$ 45 billion while total assets stood at US$ 85 billion. Production in 2018 was 75.3 million metric tons.
SABIC has more than 33,000 employees worldwide and operates in around 50 countries. Fostering innovation and a spirit of ingenuity, we have 11,738 global patent filings, and have significant research resources with innovation hubs in five key geographies – USA, Europe, Middle East, South Asia and North Asia.
Related images
Also available in