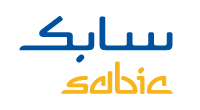 14 Dec 2018
SABIC marks 70th anniversary of LNP™ product line with technical summit in Taiwan
SHANGHAI, CHINA, December 14, 2018 - A technical summit on SABIC's LNP™ product line in Taipei, Taiwan last week attracted more than 130 customers. The event was held to mark the 70 years since the LNP™ product line was introduced in 1948, setting itself on a course that has helped define the world of high-performance plastics compounding.
The summit served as a celebration of the long-running and on-going success of the LNP™ product line, as well as an occasion for emphasizing its richness and diversity, its importance across key markets, and the opportunities it provides for important new and emerging applications.
"The LNP™ product line has to be one of the most comprehensive and advanced of any range of engineering plastics solutions from a single supplier anywhere in the world," said Joshua Chiaw, Director, Business Management, LNP™, SABIC. "We have been pioneering ground breaking technical developments targeted at all manner of applications for a very long time now, and we have no intention of taking our foot off the pedal. This technical summit gave us the opportunity to emphasize once more our strengths in key markets, especially electronics, mobility and especially now e-mobility, consumer and industrial, and healthcare."
Presentations at the technical summit put a strong emphasis on LNP™ compound solutions for structural applications and also applications – constantly growing in number – requiring thermal and/or electrical conductivity. Customers also got to hear about LNP™ copolymers with low-temperature ductility, high UV resistance for long life in outdoor applications, and also extra-high heat resistance.
Special attention was paid to application technology development, with an entire presentation devoted to the next generation in communications technology. 5G will require substantial investments by operators in new infrastructure as it is rolled out over the next decade. The LNP™ product line offers many solutions for 5G, which will be important, not only for improved mobile communications but also for the Internet of Things and possibly even beyond this. LNP™ compounds and copolymers may be used in diverse products such as 5G antenna radomes, phase shifters, fiber optic and RF connectors, and transceiver lenses.
"With the LNP™ product line and its strong history, we bring reliability and continuity to our customers, and we continue to provide innovative solutions," said Chiaw. "We never stop pushing the limits of technical performance, solving new challenges with a can-do spirit, collaborating with our customers to create better solutions for their future success and the success of their customers."
Reader enquiries
SABIC
Europaboulevard 1
6135 LD Sittard
Netherlands
+86 21 2037 8436
yvonne.yan@​sabic.com
www.sabic.com
---
Notes for editors
SABIC and brands marked with ™ are trademarks of SABIC or its subsidiaries or affiliates.
High-resolution photos are available upon request.
SABIC should be written in every instance in all uppercase.
© 2018 Saudi Basic Industries Corporation (SABIC). All Rights Reserved.
Any brands, products or services of other companies referenced in this document are the trademarks, service marks and/or trade names of their respective holders.
ABOUT SABIC
SABIC is a global leader in diversified chemicals headquartered in Riyadh, Saudi Arabia. We manufacture on a global scale in the Americas, Europe, Middle East and Asia Pacific, making distinctly different kinds of products: chemicals, commodity and high performance plastics, agri-nutrients and metals.
We support our customers by identifying and developing opportunities in key end markets such as construction, medical devices, packaging, agri-nutrients, electrical and electronics, transportation and clean energy.
SABIC recorded a net profit of SR 18.4 billion (US$ 4.9 billion) in 2017. Sales revenues for 2017 totaled SR 149.8 billion (US$ 39.9 billion). Total assets stood at SR 322.5 billion (US$ 86 billion) at the end of 2017. Production in 2017 stood at 71.2 million metric tons.
SABIC has more than 34,000 employees worldwide and operates in more than 50 countries. Fostering innovation and a spirit of ingenuity, we have 11,534 global patent filings, and have significant research resources with innovation hubs in five key geographies – USA, Europe, Middle East, South Asia and North Asia.
The Saudi Arabian government owns 70 percent of SABIC shares with the remaining 30 percent publicly traded on the Saudi stock exchange.