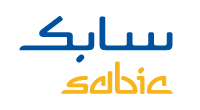 9 Oct 2018
SABIC Vice Chairman and CEO delivers keynote address at 52nd European petrochemical association annual meeting
SITTARD, THE NETHERLANDS, October 9, 2018 - As a global leader in the chemical industry, SABIC plays a prominent role in the European Petrochemical Association's (EPCA) annual meeting in Vienna from 7-10 October. The company's Vice Chairman and CEO, Yousef bin Abdullah Al-Benyan, launched proceedings with a keynote address to an international audience of senior petrochemical industry executives, government officials and other dignitaries and stakeholders. In his address, Mr Al-Benyan focused on global sustainability challenges, the rise of "Smart Cities" and SABIC's strategy to advance sustainability solutions.
The Smart Cities concept is a response to the challenges faced by people living in densely populated urban areas: improving quality of life through reduction of CO2 emissions and waste, optimizing resources and energy consumption through the development of energy efficient buildings and home appliances, and increasing use of renewable energy.
As a demonstration of SABIC's commitment to this vision, the company has already made a fully sustainable home a reality, with its 'Home of Innovation' in Riyadh's Techno Valley. A single-family, demonstration home with a 'net-zero' energy balance – so generating equal amounts of energy as it consumes – it is SABIC's template for comfortable, modern and sustainable living. Awarded a LEED Platinum rating from the Leadership in Energy & Environmental Design (LEED), the SABIC designed and built residence is the most energy and resource-efficient building in the Middle East.
"As a global leading company at the vanguard of the petrochemical industry, SABIC believes that successful companies of the future must integrate business with sustainable values," said Al-Benyan.
Since SABIC's inception over 40 years ago, when it was founded to create valuable uses for the waste gases being flared into the atmosphere as a by-product of petroleum production, sustainability has been a core value of the company and is, today, a pillar of SABIC's 2025 strategy. With its commitment to deliver increasingly stronger performance in both environmental and social responsibility, SABIC was earlier this year selected by the Saudi government to represent the country's private sector at the United Nations' (UN).
As a key sponsor of EPCA 2018, SABIC also hosted the attendees' dinner on the opening day.
Reader enquiries
SABIC
Europaboulevard 1
6135 LD Sittard
Netherlands
+31 46 722 3983
danielle.willems@​sabic.com
www.sabic.com
---
Notes for editors
SABIC and brands marked with ™ are trademarks of SABIC or its subsidiaries or affiliates.
High-resolution photos are available upon request.
SABIC should be written in every instance in all uppercase.
© 2018 Saudi Basic Industries Corporation (SABIC). All Rights Reserved.
Any brands, products or services of other companies referenced in this document are the trademarks, service marks and/or trade names of their respective holders.
ABOUT SABIC
SABIC is a global leader in diversified chemicals headquartered in Riyadh, Saudi Arabia. We manufacture on a global scale in the Americas, Europe, Middle East and Asia Pacific, making distinctly different kinds of products: chemicals, commodity and high performance plastics, agri-nutrients and metals.
We support our customers by identifying and developing opportunities in key end markets such as construction, medical devices, packaging, agri-nutrients, electrical and electronics, transportation and clean energy.
SABIC recorded a net profit of SR 18.4 billion (US$ 4.9 billion) in 2017. Sales revenues for 2017 totaled SR 149.8 billion (US$ 39.9 billion). Total assets stood at SR 322.5 billion (US$ 86 billion) at the end of 2017. Production in 2017 stood at 71.2 million metric tons.
SABIC has more than 34,000 employees worldwide and operates in more than 50 countries. Fostering innovation and a spirit of ingenuity, we have 11,534 global patent filings, and have significant research resources with innovation hubs in five key geographies – USA, Europe, Middle East, South Asia and North Asia.
The Saudi Arabian government owns 70 percent of SABIC shares with the remaining 30 percent publicly traded on the Saudi stock exchange.