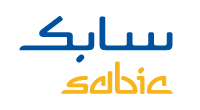 12 Nov 2018
SABIC expands its PP portfolio with new impact copolymer that offers aesthetically appealing surfaces with potentially significant cost savings for home appliances & consumer goods
SITTARD, THE NETHERLANDS, November 12, 2018 - SABIC, a global leader in the chemical industry, announces the launch of a new impact copolymer (ICP) grade – SABIC® PP PPA20 – targeted at demanding home appliances as well as high-end cosmetics, furniture and other household consumer goods. Apart from its high gloss feature that enables production of aesthetically appealing surfaces, the new compound is developed to offer well-balanced mechanical properties and easy processability, making it a promising alternative to incumbent ABS materials in these markets.
By 2050, the global population will grow to over 9 billion, with metropolitan areas expanding over-proportionally. Smart cities will be the home of an increasing middle class with a global spending power expected to reach $20 trillion already by 2020[1], and a wealth of connective electrical and electronic appliances will form a new generation of smart consumer devices. We are firmly committed to meeting the needs of the home appliances industry for healthier and more sustainable as well as cost-efficient material solutions enabling manufacturers to benefit from this enormous market potential.
New SABIC® PP PPA20 polymer is aimed to provide a combination of high gloss, high scratch resistance and low stress whitening over regular impact copolymers together with balanced impact strength and stiffness. In comparison with other, potentially more costly and overdesigned solutions – high-gloss SABIC® PP PPA20 is engineered to deliver comparable optical properties and scratch resistance along with superior processability. In many application cases, it can offer brand owners, molders and OEMs a significant cost and energy savings potential based on its lower density, higher flow and faster crystallization than currently used materials resulting in potentially shorter cycle times. Further energy savings may be leveraged as the material eliminates the need for pre-drying and can be injection molded at lower mold and barrel temperatures versus ABS.
Low density and high flow also open conceivable new material and weight saving design opportunities for more resource-efficient and waste-reducing products, such as from sleek housings with lower wall-thicknesses. However, the more important advantage for consumers may be the phthalate-free polymer technology of SABIC PP® PPA20, which answers the need for improved consumer health safety in – for instance - food contact appliances.
Targeted applications of SABIC's new high-gloss impact copolymer span from household appliances and food storage containers to toys and furniture. Typical examples include coffee makers, steam irons, vacuum cleaners, personal hygiene appliances and aesthetic fascia for white goods, such as washing machines and refrigerators.
SABIC® PP PPA20 addresses the needs of designers and molders in these markets for aesthetic as well as cost-efficient and more sustainable materials with higher performance characteristics for functional innovation and enhanced consumer experience. This advanced high-gloss impact copolymer polypropylene is outstanding proof of our dedicated market and customer focus as we reach into new application possibilities for profitable partnerships and mutual growth.
Already available in the Europe, Middle East and Africa regions, SABIC® PP PPA20 is to be phased in commercially in the Americas in 2019.
[1] Clearwater 2012 Global Consumer Report
Reader enquiries
SABIC
Europaboulevard 1
6135 LD Sittard
Netherlands
+31 164 291 605
Banu.Kukner@​SABIC.com
www.sabic.com
---
Notes for editors
SABIC and brands marked with ™ are trademarks of SABIC or its subsidiaries or affiliates.
High-resolution photos are available upon request.
SABIC should be written in every instance in all uppercase.
© 2018 Saudi Basic Industries Corporation (SABIC). All Rights Reserved.
Any brands, products or services of other companies referenced in this document are the trademarks, service marks and/or trade names of their respective holders.
ABOUT SABIC
SABIC is a global leader in diversified chemicals headquartered in Riyadh, Saudi Arabia. We manufacture on a global scale in the Americas, Europe, Middle East and Asia Pacific, making distinctly different kinds of products: chemicals, commodity and high performance plastics, agri-nutrients and metals.
We support our customers by identifying and developing opportunities in key end markets such as construction, medical devices, packaging, agri-nutrients, electrical and electronics, transportation and clean energy.
SABIC recorded a net profit of SR 18.4 billion (US$ 4.9 billion) in 2017. Sales revenues for 2017 totaled SR 149.8 billion (US$ 39.9 billion). Total assets stood at SR 322.5 billion (US$ 86 billion) at the end of 2017. Production in 2017 stood at 71.2 million metric tons.
SABIC has more than 34,000 employees worldwide and operates in more than 50 countries. Fostering innovation and a spirit of ingenuity, we have 11,534 global patent filings, and have significant research resources with innovation hubs in five key geographies – USA, Europe, Middle East, South Asia and North Asia.
The Saudi Arabian government owns 70 percent of SABIC shares with the remaining 30 percent publicly traded on the Saudi stock exchange.
Related images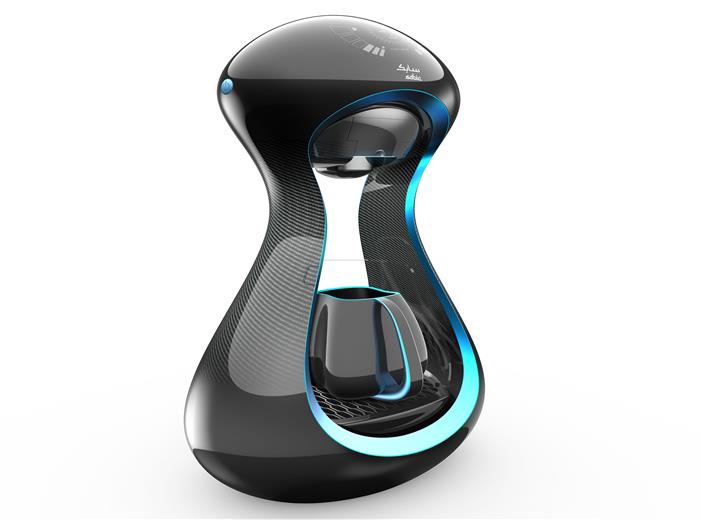 Also available in