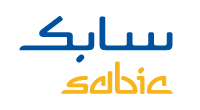 12 Jul 2018
SABIC appoints AECTRA Plastiques SAS as its exclusive polyolefin distributor in France as of 1 January 2019
LYON, FRANCE, July 12, 2018 - SABIC and AECTRA Plastiques SAS announced their arrangement concerning the distribution of the whole SABIC® polyolefins portfolio in France during the occasion of the official opening of the AECTRA Plastiques' office in Lyon. With immediate effect, AECTRA Plastiques will market, sell and distribute SABIC® polyethylene and polypropylene products in all industries, including automotive and pharmaceutical.
Being the 3rd largest polyolefin producer in the world SABIC is known for its innovative and large product portfolio consisting of over 500 different grades of polypropylene and polyethylene. The distribution agreement with AECTRA Plastiques SAS intends to strengthen SABIC's market position and products accessibility in France.
Thomas Granier, managing director of SABIC France, says: "In France, SABIC supplies many global customers. We are excited to combine our strengths and expertise together with AECTRA Plastiques SAS in order to support SABIC's growth ambition in the country. Thanks to this new relationship, we will be able to reinforce our position in the French market reaching new customers and developing new applications. We will be closer to our customers and together we will create Chemistry that Matters™ as a joint solution provider."
AECTRA Plastiques SAS is part of the Hromatka Group and has been founded earlier this year in order to serve the French polyolefin market as a distributor. Bruno Thomasset, operating director of AECTRA Plastiques: "With the large SABIC polyolefin portfolio we are ready to offer our customers a complete range of products for all applications: injection molding, blow molding, roto molding, extrusion… The experienced team of AECTRA Plastiques is dedicated to provide their customers with quick and effective solutions thanks to two local warehouses and technical analysis in its laboratory."
The Hromatka Group is one of the leading distribution groups in the European plastics market. With its local brands and strong partner, the Hromatka Group has an extensive portfolio with an international orientation and great technical expertise. Highly-qualified local experts are active in ten countries and advise customers in order to provide solutions to their challenges. The program is completed by the group's own compounds, which are manufactured in two factories under the brand name SAX® Polymers.
Reader enquiries
SABIC
Europaboulevard 1
6135 LD Sittard
Netherlands
+31 46 722 3983
danielle.willems@​sabic.com
www.sabic.com
---
Notes for editors
SABIC and brands marked with ™ are trademarks of SABIC or its subsidiaries or affiliates.
High-resolution photos are available upon request.
SABIC should be written in every instance in all uppercase.
© 2018 Saudi Basic Industries Corporation (SABIC). All Rights Reserved.
Any brands, products or services of other companies referenced in this document are the trademarks, service marks and/or trade names of their respective holders.
ABOUT SABIC
SABIC is a global leader in diversified chemicals headquartered in Riyadh, Saudi Arabia. We manufacture on a global scale in the Americas, Europe, Middle East and Asia Pacific, making distinctly different kinds of products: chemicals, commodity and high performance plastics, agri-nutrients and metals.
We support our customers by identifying and developing opportunities in key end markets such as construction, medical devices, packaging, agri-nutrients, electrical and electronics, transportation and clean energy.
SABIC recorded a net profit of SR 18.4 billion (US$ 4.9 billion) in 2017. Sales revenues for 2017 totaled SR 149.8 billion (US$ 39.9 billion). Total assets stood at SR 322.5 billion (US$ 86 billion) at the end of 2017. Production in 2017 stood at 71.2 million metric tons.
SABIC has more than 34,000 employees worldwide and operates in more than 50 countries. Fostering innovation and a spirit of ingenuity, we have 11,534 global patent filings, and have significant research resources with innovation hubs in five key geographies – USA, Europe, Middle East, South Asia and North Asia.
The Saudi Arabian government owns 70 percent of SABIC shares with the remaining 30 percent publicly traded on the Saudi stock exchange.
Related images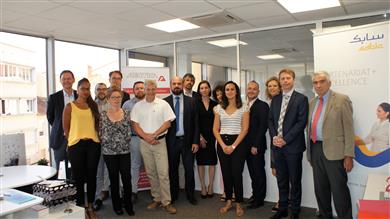 Also available in