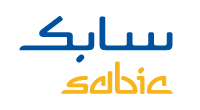 9 Nov 2017
Lightweight instrument panel carrier of 2017 MINI Countryman takes top honors in Body Interior category of SPE Automotive Innovation Awards
Detroit, USA, November 9, 2017 - The instrument panel carrier of the 2017 MINI Countryman from BMW Group is this year's winner in the Body Interior category of the Automotive Innovation Awards, an annual competition now in its 47th year and run by the Society of Plastics Engineers (SPE).
An innovative process combined with lightweight-enabling materials from SABIC helps reduce the part's weight by about 15 percent versus a comparable solid plastic component.
The injection-molded part uses a high flow concentrate long glass fiber-reinforced polypropylene (LGFPP) material (STAMAX™ resin) from SABIC and a dedicated masterbatch solution in a structural foaming process with core-back technology.
In this approach, the material injects into and completely fills the mold. The mold then opens to allow for foaming on the core side of the mold. This foaming part of the core-back technique increases the wall thickness of the part from 1.9 mm to 4 mm. This delivers the required strength and rigidity characteristics without adding weight. This foamed solution with STAMAX™ resin also typically requires less material during processing and enables shorter cycle times.
The Tier 1 supplier on this program is International Automotive Components (IAC) Group. The toolmaker is Siebenwurst.
"Congratulations to BMW Group and all those involved in this collaborative effort," said Scott Fallon, SABIC's global automotive business leader. "This award is well deserved in that success with this foaming technique does not come easily. Designing the tool and optimizing the process for the best results requires skill, knowledge and persistence from all parties. We take pride in our ability to step in and provide the support required to help develop and validate this lightweight solution."
SABIC performed extensive CAE warpage analysis to predict warpage behavior of the part. This evaluation, early in the development process, provided valuable insights for the design of both the part and the mold, which enabled building the mold correctly the first time.
"This sort of computer simulation is standard practice when it comes to solid plastic parts, but the industry is still in the early stages of developing simulation tools for foamed plastic parts," explained Fallon. "As evidenced through this program, we have predictive capability that we can apply today. We continue to work on new material formulations and improved ways to predict the properties of foamed parts."
SPE's Automotive Innovation Awards is the oldest and largest competition of its kind in the global automotive and plastics industries.
Reader enquiries
SABIC
Europaboulevard 1
6135 LD Sittard
Netherlands
+1 248 926 4219
david.cameron@​sabic.com
www.sabic.com
---
Notes for editors
SABIC and brands marked with ™ are trademarks of SABIC or its subsidiaries or affiliates.
High-resolution photos are available upon request.
SABIC should be written in every instance in all uppercase.
ABOUT SABIC
SABIC is a global leader in diversified chemicals headquartered in Riyadh, Saudi Arabia. We manufacture on a global scale in the Americas, Europe, Middle East and Asia Pacific, making distinctly different kinds of products: chemicals, commodity and high performance plastics, agri-nutrients and metals.
We support our customers by identifying and developing opportunities in key end markets such as construction, medical devices, packaging, agri-nutrients, electrical and electronics, transportation and clean energy.
SABIC recorded a net profit of SR 17.8 billion (US$ 4.8 billion) in 2016. Sales revenues for 2016 totalled SR 132.8 billion (US$ 35.4 billion). Total assets stood at SR 316.9 billion (US$ 84.5 billion) at the end of 2016. Production in 2016 stood at 72.7 million metric tons.
SABIC has more than 35,000 employees worldwide and operates in more than 50 countries. Fostering innovation and a spirit of ingenuity, we have 12,191 global patent filings, and have significant research resources with innovation hubs in five key geographies – USA, Europe, Middle East, South Asia and North Asia.
The Saudi Arabian government owns 70 percent of SABIC shares with the remaining 30 percent publicly traded on the Saudi stock exchange.
Related images
Also available in