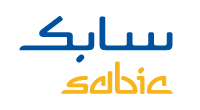 12 Mar 2019
SABIC Press Kit JEC 2019
At JEC World 2019, SABIC, a global leader in the chemical industry, will showcase the versatility of its ultra-strong, lightweight UDMAX™ composite tape through an exhibit of diverse applications from the automotive, consumer products and industrial sectors, and premiere its new Digital Composites Manufacturing line. Visitors will be able to experience the Digital Composites Manufacturing line through virtual reality experience, using an 80 inch screen for VR room experience including sound system.
Other applications on display include composite panels and a bulkhead for Light Commercial Vehicles, membrane pipes and a consumer gas tank.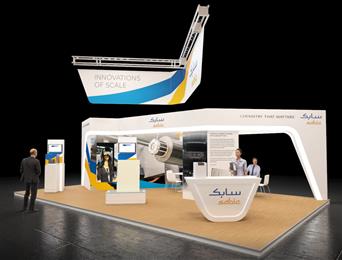 PARIS, FRANCE, March 12, 2019 - SABIC, a global leader in the chemical industry, is highlighting at JEC World 2019 (Hall 6, stand P12) the most recent accomplishments that propel its long-term strategy in enabling the mass adoption of advanced thermoplastic composites.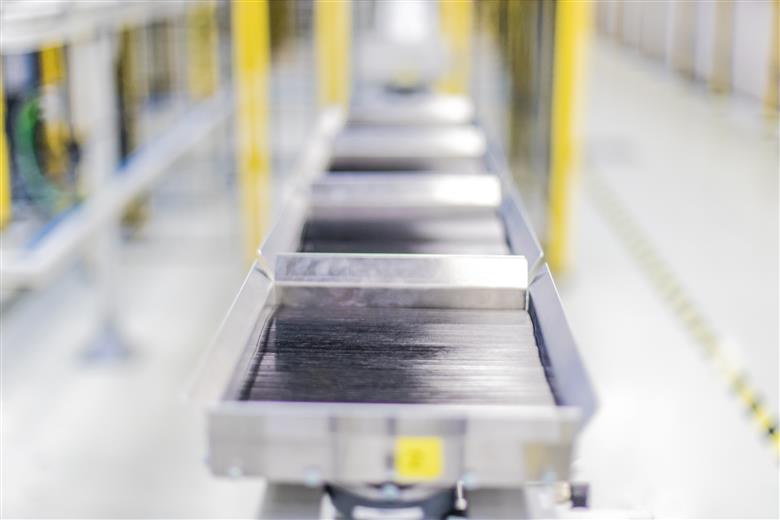 PARIS, FRANCE, March 13, 2019 - SABIC is celebrating a major milestone for its ground-breaking Digital Composites Manufacturing line here at JEC World 2019 (Hall 6, stand P12). The company, in collaboration with Airborne and powered by Siemens and Kuka technologies, has successfully completed the pilot phase of the world's first automated digital system for rapid, large-scale laminate manufacturing using SABIC's continuous fiber-reinforced thermoplastic composite tape. The Digital Composites Manufacturing line has been nominated for the 2019 JEC Innovation Awards in the category "Industry & Engineering". The winner will be announced at the JEC Innovation Awards ceremony, on Wednesday 13 March at 4.30pm at the Agora stage.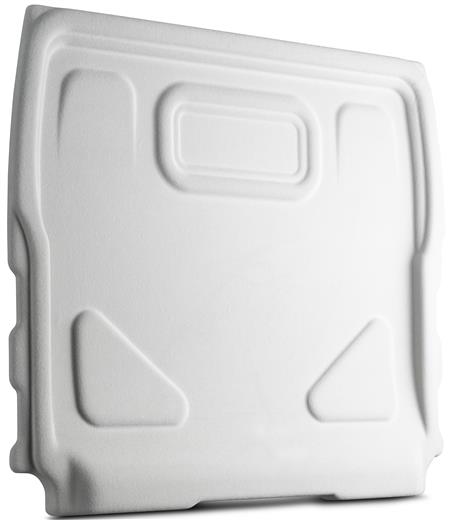 PARIS, FRANCE, March 14, 2019 - SABIC announced at JEC World 2019 a new, cutting-edge technology for producing lightweight, cost-effective and recyclable vehicle panels using its UDMAX™ tape, a unidirectional, fiber-reinforced thermoplastic composite. This innovative technology, which is designed to replace traditional panels made of metal and thermoset materials for interior and exterior automotive applications, will soon be commercialized in the bulkhead of a light commercial vehicle (LCV) produced in large scale for the global automotive market.
Reader enquiries
SABIC
Europaboulevard 1
6135 LD Sittard
Netherlands
+31 164 29 2217
aline.stanworth@​sabic.com
www.sabic.com
---
Notes for editors
SABIC and brands marked with ™ are trademarks of SABIC or its subsidiaries or affiliates.
SABIC should be written in every instance in all uppercase.
ABOUT SABIC
SABIC is a global leader in diversified chemicals headquartered in Riyadh, Saudi Arabia. We manufacture on a global scale in the Americas, Europe, Middle East and Asia Pacific, making distinctly different kinds of products: chemicals, commodity and high performance plastics, agri-nutrients and metals.
We support our customers by identifying and developing opportunities in key end markets such as construction, medical devices, packaging, agri-nutrients, electrical and electronics, transportation and clean energy.
SABIC recorded a net profit of SR 21.54 billion (US$ 5.74 billion) in 2018. Sales revenues for 2018 totaled SR 169.09 billion (US$ 45 billion). Total assets stood at SR 320.1 billion (US$ 85.4 billion) at the end of 2018. Production in 2017 stood at 71.2 million metric tons.
SABIC has more than 34,000 employees worldwide and operates in more than 50 countries. Fostering innovation and a spirit of ingenuity, we have 11,534 global patent filings, and have significant research resources with innovation hubs in five key geographies – USA, Europe, Middle East, South Asia and North Asia.
The Saudi Arabian government owns 70 percent of SABIC shares with the remaining 30 percent publicly traded on the Saudi stock exchange.
ABOUT AIRBORNE
Founded in 1995, Airborne is a technology leader in the automation and digitalization of composite manufacturing, providing our customers high-end composite solutions. We have a unique and extensive (+20 years) knowledge base in composites for high-end markets such as Aeronautics, (New) Space and Marine. Airborne's legacy consists of the design and manufacturing of composite parts such as satellite solar panels, aircraft components, marine structures and high-precision antennas.
Today, Airborne's advanced manufacturing offerings consist of Automation of Composite Manufacturing, Novel End-to- End Industrialization Concepts and Digital Manufacturing: from Digital Twin to Client Platforms. Airborne creates breakthroughs in cost efficiency of composite manufacturing, solving current bottlenecks in established industries and opening up new markets and applications. Headquartered in The Hague, the Netherlands, more than 130 highly qualified employees are working at our facilities in the Netherlands and the United Kingdom.
Airbone is at the JEC World 2019 in Hall 6, booth R11, next to SABIC.
Related images
Luc Govaerts, Technology Director Specialties talks about what makes The Netherlands an attractive country to invest and foster innovation.