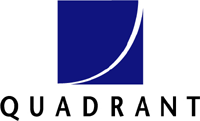 13 Dec 2016
Quadrant CMS collaborates with Oystershell to create cold-temperature wart remover
Tielt, Belgium – December 13, 2016 - A disposable liquefied-gas dispensing pen for removing warts is coming to market after an intense collaborative development process involving inventor Oystershell Laboratories and manufacturing partner Quadrant CMS. The Pixie pen, which doses small amounts of nitrous oxide onto the skin from a pressurized container, is automatically assembled from 14 components. Of those, Quadrant CMS injection molds six plastic components using five different engineering plastics, including acetal, polycarbonate, nylon, PMMA and SAN.
Oystershell Laboratories, based in Drongen, Belgium, is a well-known pharmaceutical company that specializes in innovative, over-the-counter consumer healthcare products. It is the company behind the Excilor pen for topical treatment of fungal nail infections. For the Pixie device, Oystershell required a much more sophisticated design.
A prominent feature of the new dispenser is the ability of key components to withstand high pressures, remain gas tight, and handle an ultra-low application temperature (-80 °C) as the nitrous oxide expands from liquid to gas and freezes the targeted wart. Current products for freezing warts at home are all based on the same old technology -- canisters with a dangerous mixture of liquefied propane gas and dimethylether. The pen, which can be used for up to eight treatments, is easy and safe to use and it has an attractive price point. "These are a few of the great benefits that will revolutionize the current market," says Bart Rossel, CSO at Oystershell.
When Oystershell began developing the Pixie, it set out to find a partner that could collaborate with it on the design of the various plastics components and which also had the capacity to follow up with manufacturing the finished product, to include assembly and packaging. It found an ideal match in Quadrant Creative Moulding and Systems (Quadrant CMS), headquartered in Tielt, Belgium.
Quadrant CMS is a member of the Quadrant group, a leading, global manufacturer of high-performance, thermoplastic semi-finished and finished parts. It prides itself on delivering art-to-part molding, assembly and logistics from a single source, with a commitment to state-of-the-art technology and industry-leading quality.
The first phase of the project involved an intensive study by a special Quadrant CMS development team, working in very close collaboration with medical researchers at Oystershell and with experts from external suppliers. The study involved input on engineering, production, quality control, purchasing and sub-assembly.
This led to the production of prototype dispensers, assembled from machined plastic parts that were made in collaboration with another Quadrant company, Quadrant Engineering Plastic Products, also in Tielt. Exactly one year after the start of the project, Quadrant produced the first pen using components it had injection molded on prototype tools.
The partners had to take several critical aspects into account during the development process. These included:
controlling the flow of gas from a cartridge that held it under very high pressure (at least 50 bar);
providing protection from overheating;
managing a total of 16 equipment and parts suppliers and the combination of 14 components, including eight sourced from outside and developed specifically for the Pixie);
thermochromic printing;
assembly with camera vision system control and pressure testing;
laser printing; and
the type of skin applicator.
Once the first prototype had been produced, the partners fine-tuned it further, and then made six injection molds for high-series production, and finalized the assembly process to ensure error-free production. Since then, they also have completed Inspection and acceptance of both the product and of the manufacturing and assembly processes. Assembly which involves several semi-automated QC checks, is done under medical-device-regulated conditions and involves several automated quality checks, as well as a high level of external auditing.
The Pixie pen is CE marked and approved for use in the European Union as a medical device Class IIa. All processes at Oystershell and Quadrant have been accredited through external audit under standards equivalent to ISO13485. Biological and clinical studies indicate that the Pixie pen is superior to various other available methods for the treatment of warts.
One key is the tip of the applicator, which is made of polyurethane foam. The gas flows through this foam and takes the cryogenic energy so it freezes. The user places the tip onto the wart, transferring the cold to the wart. The soft foam ensures that contact with the wart is ideal because when it heats up it makes excellent surface contact.
Quadrant CMS regards the project as a fine example of what it is capable of in collaborative development with partners along the production chain. "The Pixie pen embodies the fusion of our knowledge in the field of plastics engineering and polymer processing and the knowledge of an external industry expert -- in this case in the field of medical devices," says Jan Claeys, Account Manager at Quadrant CMS. Full production successfully started up earlier this year, and the Pixie pen began appearing in pharmacies in Belgium a few weeks ago. Oystershell has licensed the rights for the product to a top-5 global pharmaceutical company for the whole of Europe, and North American and Asian markets will follow soon hereafter.
Reader enquiries
Quadrant CMS
Galgenveldstraat 10
8700 Tielt
Belgium
+32 51 423 211
info.quadrantcms@​qplas.com
www.quadrantcms.com
linkedin.com/company/quadrant
---
Notes for editors

About Quadrant CMS
Quadrant Creative Moulding & Systems (Quadrant CMS) is a fully-integrated manufacturer of injection-moulded, systems critical polymer applications and sub-assemblies. The company prides itself on delivering customized design, tooling, moulding and assembly from a single source. Quadrant CMS is headquartered in Tielt, Belgium, and has additional operations near Budapest, Hungary. This means the company can act as a true partner to world-class manufacturers in the automotive, beverage packaging, medical supplies, electrical equipment and other industries. Quadrant CMS is committed to state-of-the-art technology and industry-leading quality, demonstrated by its ISO 16949-2002 and ISO 14001 certifications and its compliance to the GMP and HACCP regulations. Learn more about Quadrant CMS at www.quadrantplastics.com.
About the Quadrant group
Quadrant is a leading global manufacturer of high-performance thermoplastic materials in the form of semi-finished products and finished parts. The company has locations in 20 countries and more than 2 000 employees. Its specialty engineering thermoplastics and composites are superior in performance to metals and other materials and are used in a wide range of applications, primarily in the capital goods industry. The company is continuously developing new areas of applications in close cooperation with industry leaders in a broad variety of customer markets. The Quadrant Group is well prepared to further expand its market leadership position.
Together with its parent companies Mitsubishi Plastics, Inc. and Mitsubishi Chemical Holdings Group Quadrant subscribes to the corporate brand THE KAITEKI COMPANY and contributes to the realization of KAITEKI, a sustainable condition which is comfortable for people, society and our planet Earth, by developing and promoting products that make for a better living.