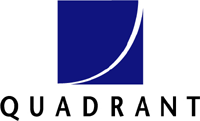 24 Oct 2007
QUADRANT CMS DEVELOPS PASSENGER AIRBAG HOUSING FOR NEW FIAT 500
TIELT, BELGIUM – October, 2007 – Quadrant Creative Moulding & Systems (Quadrant CMS) of Tielt, Belgium, working in close co-operation with Tier-1 automotive supplier Autoliv, has developed a polymer passenger airbag housing for the new Fiat 500, which was launched in May this year to commemorate 50 years since the birth of the first edition in 1957. The housing is moulded in impact-modified Akulon® Polyamide 6 with 40 percent glass-fibre reinforcement from DSM.
Polymer airbag housings are becoming a common choice in the automotive industry as an alternative to metal – providing weight saving and lower cost-of-manufacture – yet each car model requires a housing that has been specifically designed for its build. It is an area where Quadrant CMS' knowledge and experience in the development and production of systems critical polymer parts and components for safety systems come to the fore.
Quadrant CMS has been working as a development partner for Autoliv, a worldwide leader in automotive safety systems, in the production of polyamide airbag housings for more then ten years. Such well-practiced teamwork results in a reduced time to market for the OEM, as Fiat found with the development of this latest housing for the new Fiat 500.
"The development time line for this project was extremely demanding," explains Wim Vlaeminck, Project Development Engineer at Quadrant CMS. "We had to work with a production tool from the start, as there was no time for developing a prototype mould. Yet it only took us five months from the initial design to production part approval process. Moreover, during the project, Fiat requested that we bring the start of production forward by one month, in order for them to be able to launch the car exactly 50 years after the release of the original Fiat 500."
Considerations for the housing's design and development include the extreme conditions under which airbags are required to function. It takes an airbag about 65 milliseconds to inflate – causing high impact loadings on the housing, where both the airbag and gas generator are seated. Yet it is imperative to the airbag's function – and thus passenger safety – that the housing remains intact and anchored firmly to the dashboard. Beyond the aggressive loads that the housing has to endure on deployment, it must also be able to guarantee failsafe operation over a wide temperature range of between 85°C at 90 percent relative humidity and -35°C.
The new Fiat 500 was launched earlier this year to celebrate 50 years since the original model. Although a completely modern car based on the Panda platform, it respects the original concept in its shape and function, and was designed with the participation of over 3,000,000 enthusiasts who submitted their ideas to the project through the website www.fiat500.com. The Fiat 500 has been recently awarded the prestigious 5-star Euro NCAP certification, with a total of 35 points, placing it firmly at the very top of its segment in terms of safety.
Reader enquiries
Quadrant CMS
Galgenveldstraat 10
8700 Tielt
Belgium
+32 51 423 211
info.quadrantcms@​qplas.com
www.quadrantcms.com
linkedin.com/company/quadrant
---
Notes for editors
About Quadrant CMS
Quadrant Creative Moulding & Systems (Quadrant CMS) is a fully-integrated manufacturer of injection-moulded, systems critical polymer applications and sub-assemblies. The company prides itself on delivering customized design, tooling, moulding and assembly from a single source. Quadrant CMS is headquartered in Tielt, Belgium, and has additional operations near Budapest, Hungary. This means the company can act as a true partner to world-class manufacturers in the automotive, beverage packaging, medical supplies, electrical equipment and other industries. Quadrant CMS is committed to state-of-the-art technology and industry-leading quality, demonstrated by its ISO 16949-2002 and ISO 14001 certifications and its compliance to the GMP and HACCP regulations. Learn more about Quadrant CMS at www.quadrantcms.com .
About the Quadrant Group
Quadrant, a global leader in high-performance polymer materials in the form of semi-finished and finished products with locations in 18 countries, generates annual sales of over CHF 800 million. The specialty engineering thermoplastics and composites manufactured and marketed by more than 2,400 employees worldwide are superior in performance to metals and other materials and are used in a growing number of applications, primarily in the capital goods industry. Together with leaders in a wide range of customer markets, Quadrant is continuously developing new areas of application. Thanks to its clear strategic orientation and focus, Quadrant has generated substantial added value for customers and shareholders since it was established in 1996 and is well prepared to continue expanding its market leadership in future. For more information: www.quadrantplastics.com .
Related images
Also available in