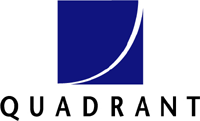 6 Jul 2007
QUADRANT CMS TO DOUBLE HUNGARIAN PRODUCTION BY END OF 2007
TIELT, BELGIUM – July 2007 – Quadrant Creative Moulding & Systems (Quadrant CMS) is about to double the turnover at the Hungarian facility compared to 2006 and has announced plans to further increase the production capacity significantly of its purpose-built injection-moulding facility in Szigetszentmiklos, south of Budapest, by the end of 2007. Production at the plant has increased significantly in recent months, principally as a result of Quadrant CMS' success in the region. Amongst Quadrant CMS's expansion plans are the addition of Krauss-Maffei and Engel injection moulding machines, ranging from 25 to 400 tons, and the employment of more workers at the site in line with the additional activity.
Quadrant CMS initially established the Hungarian plant in January 2006 as part of the company's strategy to support customers locally, such as Bosch power tools, who were shifting their manufacturing operations to Central and Eastern European countries. During the past 18 months, Quadrant CMS has been able to grow and diversify its business to other customers from a variety of industries based in the Central European region.
Especially the demand for plastic parts from automotive tier one suppliers based in the region continues to grow rapidly, reflected by the expanding presence of companies such as Valeo, TI Automotive and Autoliv, attracted by the region's favourable economic environment. Typical components moulded and assembled by Quadrant CMS will include airbag housings, fuel system parts and lighting system products.
"These ambitious plans for Quadrant CMS' Hungarian operations, driven by recent successes, are attributable to our commitment to Central Europe and to supporting our customers locally. Our decision to build a new facility close to our customers was positively received and has been rewarded with further business growth and commitment from the market. With many new programs in development for implementation during 2007 and the years beyond, this pace of growth is increasing. This makes it necessary to expand the capacity, both in terms of machinery and manpower, at the site," said Peter van Damme, CEO of Quadrant CMS.
An all-Hungarian team has now been put in place in Szigetszentmiklos, headed by Managing Director Laszlo Bartha, to help manage the growth. Quadrant CMS believes the Hungarian site's proximity to major road network, as well as the national airport, is a further factor in its success, in addition to the company's overriding commitment to quality. Reflecting these standards, the Szigetszentmiklos site has recently obtained the ISO-TS16949 certification, which specifies the quality system requirements for the co-development and production of automotive related products.
Beyond Eastern Europe, Quadrant CMS is also able to supply its global customers through local partnerships in Mexico, China and Korea, providing the same high quality injection moulded parts and components as it does from its plants in Belgium and Hungary.
Reader enquiries
Quadrant CMS
Galgenveldstraat 10
8700 Tielt
Belgium
+32 51 423 211
info.quadrantcms@​qplas.com
www.quadrantcms.com
linkedin.com/company/quadrant
---
Notes for editors

About Quadrant CMS
Quadrant Creative Moulding & Systems (Quadrant CMS) is a fully-integrated manufacturer of injection-moulded, systems critical polymer applications and sub-assemblies. The company prides itself on delivering customized design, tooling, moulding and assembly from a single source. Quadrant CMS is headquartered in Tielt, Belgium, and has additional operations near Budapest, Hungary. This means the company can act as a true partner to world-class manufacturers in the automotive, beverage packaging, medical supplies, electrical equipment and other industries. Quadrant CMS is committed to state-of-the-art technology and industry-leading quality, demonstrated by its ISO 16949-2002 and ISO 14001 certifications and its compliance to the GMP and HACCP regulations. Learn more about Quadrant CMS at www.quadrantcms.com.

About the Quadrant Group
Quadrant, a global leader in high-performance polymer materials in the form of semi-finished and finished products with locations in 18 countries, generates annual sales of over CHF 800 million. The specialty engineering thermoplastics and composites manufactured and marketed by more than 2,400 employees worldwide are superior in performance to metals and other materials and are used in a growing number of applications, primarily in the capital goods industry. Together with leaders in a wide range of customer markets, Quadrant is continuously developing new areas of application. Thanks to its clear strategic orientation and focus, Quadrant has generated substantial added value for customers and shareholders since it was established in 1996 and is well prepared to continue expanding its market leadership in future. For more information: www.quadrantplastics.com.
Related images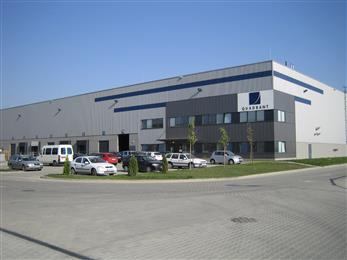 Also available in