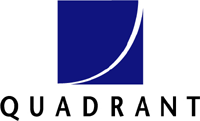 22 Feb 2007
PUMP-ROLLERS FROM QUADRANT CMS FOR COST-EFFECTIVE, HIGH VOLUME PRODUCTION
TIELT, BELGIUM – February 22th, 2007 – Development work by Quadrant CMS (Creative Moulding & Systems), in close cooperation with Micropump Inc., has enabled the injection-moulding of pumps-rollers for a high volume application using Ertalyte TX PET-P. These parts were originally machined from extruded bar stock of the same material by Quadrant CMS' sister company Quadrant EPP (Engineering Plastic Products), a specialist in this field. The change to a more cost-effective processing method for the pump-rollers, the production levels of which increased rapidly over the last few years, was welcomed by Micropump Inc.
The pump-rollers moulded by Quadrant CMS are principle components in the pump. Since their original design and conception in 2003, the pump-rollers have been produced from Quadrant's Ertalyte TX, an unreinforced semi-crystalline polyester (PET-P) with a solid lubricant filler. The material was chosen for its strength and stiffness, high dimensional stability, outstanding wear resistance and low friction coefficient. The material provides sustained performance under high-pressure and high-velocity conditions, and is ideally suited for applications involving soft metal and plastic mating surfaces.
At the time, the material's processing was limited to extrusion because of its very high viscosity, a process which was carried out by Quadrant EPP, a world leader in the manufacture of engineering plastics in stock shapes for machining. Yet as demand for the pumps units grew, Micropump sought a more cost-effective method for producing the pump-rollers suitable to longer production series.
In the summer of 2005 Quadrant EPP was approached by Micropump to enable this critical cost reduction. Over a period of 14 months Micropump and Quadrant EPP worked closely to develop the technology to injection-mould the pump-rollers from Ertalyte TX. The commercial results of this close cooperation are the injection-moulded parts which maintain the exceptionally tight tolerances (only 0.03 mm on the internal diameter) of their extruded predecessors. They are produced by Quadrant CMS on a 16-cavity mould in Tielt, Belgium, and shipped to China for a simple post mould operation and assembly of the pump unit.
Charles Carr, Vice-President of Engineering for Micropump remained closely involved in the development due to the critical need for a solution. Charles has expressed delight in the end result saying: "Quadrant CMS' new capability to injection mould Ertalyte TX is a great step forward in the material's processing. This has enabled us to remain competitive as cost and competitive pressures increase in later production. This capability has been a welcome enhancement to Micropump and IDEX's high volume manufacturing capabilities."
According to Bart Hulpiau, project development engineer at Quadrant CMS, his team's considerable investment in time and effort could reap significant rewards beyond delighting Micropump. "Our ability to injection mould Ertalyte TX could potentially double the uses for the material either in new applications, or further synergy opportunities within the Quadrant group," he said.
Reader enquiries
Quadrant CMS
Galgenveldstraat 10
8700 Tielt
Belgium
+32 51 423 211
info.quadrantcms@​qplas.com
www.quadrantcms.com
linkedin.com/company/quadrant
---
Notes for editors

About Micropump
Established in 1960, Micropump Inc., a business unit of IDEX Corporation, is the originator of magnetic drive gear pump technology - the "leak-free" pumping solution. Today, Micropump is the market leader in seal-less, low-flow gear and valve less piston pump technology offering standard models and configure-to-order custom solutions. Specializing in OEM and industrial pump applications where precise fluid control is required, Micropump combines state-of-the-art manufacturing with unparalleled engineering expertise to meet its customers' ever-changing fluid handling needs.
For more information: www.micropump.com
About Quadrant CMS
Quadrant CMS (Creative Moulding & Systems) is a fully integrated manufacturer of plastics components and sub-assemblies. The Quadrant Group is a global leader in high-performance polymer material solutions in the form of semi-finished and finished products. These specialty engineering thermoplastics and composites are superior in performance over metals and other materials, and are used in a growing number of applications developed with leaders in a wide range of industries.
Learn more about Quadrant CMS at http://www.quadrantcms.com