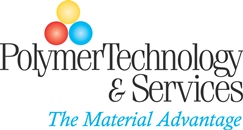 19 Oct 2016
PTS and FPL ink technical collaboration for high-tech compounds
Murfreesboro, TN - October 19, 2016 - A new technical collaboration and licensing agreement between two compounding companies, Formulated Polymers Limited (FPL) in Chennai, India and Polymer Technology & Services LLC (PTS) in Murfreesboro, TN, USA, will expand the availability of PTS compounds in Asia, particularly South East Asia. The agreement was signed in April by FPL Joint Managing Director Sekar Venkateswaran and PTS President Tom Hooper. PTS compounds are already manufactured in China.
"With this collaboration, FPL will have the capability to offer processors supplying the electrical and electronics industry in India and across South-East Asia an expanded range of Underwriters Laboratory-approved flame retardant products," says Hooper. "This is an important step in our strategy at PTS to reach those processors around the world demanding high performance UL-compliant flame retardant compounds." PTS now has its own or licensed manufacturing operations in the USA, Europe, China, and India.
Founded in 1992, PTS specializes in the supply of innovative flame retardant compounds—all featuring UL Yellow Cards—based on polycarbonate (branded as TRISTAR®), polybutylene terephthalate (PBT), PC-based blends, and ABS. These compounds are already used around the world, most frequently in electrical devices, by many key players in the field. Under the agreement with FPL, PTS will transfer its technology for over 40 UL certified products.
FPL was established in 1993, with a strong focus on development of application-specific engineering plastic compounds. Since then, it has developed over 400 compounds based on a wide range of polymers. These are branded as Formpoly. With these products, FPL is already supplying several important OEMs. "Collaboration with PTS makes a lot of sense for these OEMs, since they will now have a wider choice of materials from a single, local, source," says Hooper. "In fact, some of them even encouraged it."
Both FPL and PTS also have technical collaboration agreements with Eurostar Engineering Plastics in Fosses, France, under which they produce and distribute Eurostar's range of STARFLAM® flame retardant polyamides; this encompasses over 120 UL-certified products.
More information at www.ptsllc.com and www.formulatedpolymers.com.
TRISTAR is a registered trademark of Polymer Technology & Services.
STARFLAM is a registered trademark of Eurostar Engineering Plastics.
Reader enquiries
Polymer Technology and Services (PTS) LLC
2315 Southpark Drive
Murfreesboro, TN 37128
U.S.A.
+1 615 898 1700
www.ptsllc.com
@PolymerTechnol
linkedin.com/company/polymer-technology-&-services
facebook.com/Polymer-Technology-Services-486089431411815
---
Notes for editors

About PTS
Polymer Technology and Services, LLC is a manufacturer of high quality, UL listed thermoplastics, and a supplier of name brand and highly engineered resins. PTS offers the broadest range of world class plastics, combined with all the benefits of an efficient business model, for distribution and technical service.
For more information visit: www.ptsllc.com.
Related images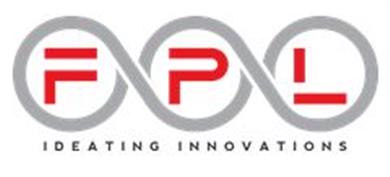 Also available in