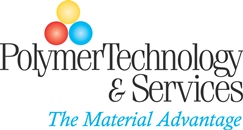 19 Oct 2016
Polymer Technology and Services Pressemappe K 2016
Polymer Technology Services (PTS) is an exceptionally responsive global resin formulator of UL-listed, customer engineered thermoplastics with a focus on flame retardant materials. Our priority is to offer our processing customers and end-users the broadest possible array of engineering polymers with the best service and response time in the industry.
We pride ourselves in the depth of knowledge our team provides, and guide our customers through the approval process of UL, Telcordia and any other agencies while developing customized products to meet our customers' needs.
Exclusive Manufacturer and Distributor of UL-Approved Products
Through an agreement with Eurostar Engineering Plastics (EPP), PTS exclusively manufactures and offers more than 200 UL-approved flame retardant products in polyamide and polypropylene in North America. Ask us how the following can enrich your products:
TRISTAR® PC
STARFLAM® PP and Nylons
XAREC® SPS
Pressemitteilungen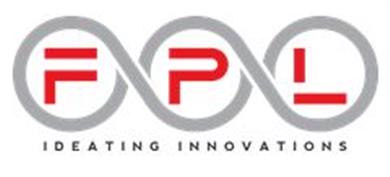 Murfreesboro, TN – 19. Oktober 2016 - Um die Verfügbarkeit von PTS-Compounds in Asien und vor allem Südostasien zu erweitern, haben die in Chennai (Indien) ansässige Formulated Polymers Limited (FPL) und Polymer Technology & Services, LLC (PTS) mit Sitz in Murfreesboro (Tennessee, USA) eine neue Vereinbarung über technische Zusammenarbeit und Lizensierung getroffen. Der Vertrag wurde im April von FPL Joint Managing Director Sekar Venkateswaran und PTS-Präsident Tom Hooper unterzeichnet.
Murfreesboro, TN – 2. November 2016 - Polymer Technology & Services, LLC (PTS), ein globaler Hersteller flammwidriger Compounds aus technischen Thermoplasten, erweitert die Familie seiner TRISTAR® Materialien auf Polycarbonatbasis um vier nicht-halogenierte Typen, die nach den Kriterien 746R und 746H der Underwriters Laboratories (UL) zertifiziert sind. Die neuen Typen sind auf den Einsatz für Elektro-, Telekommikations- und Bürogeräte sowie kleine und große Haushaltsgeräte ausgerichtet. Sie werden in Europa, Nordamerika und Asien verfügbar sein.
Murfreesboro, TN - November 16, 2016 - Tom Hooper, President of Polymer Technology & Services, LLC (PTS) formally announces the grand opening of a new location in Guadalajara, Mexico. PTS Mexico aims to broaden the global efforts of the organization as a whole by reaching new customer bases via local representation. The additional location encapsulates the current strategy being implemented at PTS: understand customer needs, provide solutions to help gain market share, and be the go-to leader in engineering resins in Mexico.
Leseranfragen
Polymer Technology and Services (PTS) LLC
2315 Southpark Drive
Murfreesboro, TN 37128
U.S.A.
+1 615 898 1700
www.ptsllc.com
@PolymerTechnol
linkedin.com/company/polymer-technology-&-services
facebook.com/Polymer-Technology-Services-486089431411815
---
Hinweise für Redakteure

Über PTS
Polymer Technology & Services, LLC (PTS) ist ein globaler Hersteller UL-gelisteter Qualitätsthermoplaste und ein Anbieter markenrechtlich geschützter sowie generischer technischer Kunststoffe. PTS vereint die breiteste Palette erstklassiger Polymere mit all den Vorteilen eines effizienten Geschäftsmodells für Vertrieb und technischen Service.
Weitere Informationen siehe: www.ptsllc.com.
Related images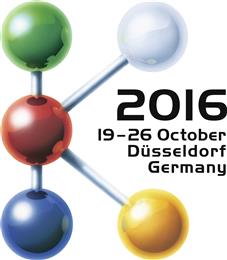 Also available in