25 Oct 2018
Building blocks for sustainable refrigeration highlighted at Inter Lubric, Shanghai
Polyol esters (POEs) are the base oil of choice for today's environmentally conscious refrigeration systems.
Perstorp is focusing its efforts on supporting the transformation to more efficient and sustainable refrigeration.
Find Perstorp at booth N3G02 at the China International Lubricants and Technology Exhibition, November 7-9 in Shanghai.
Malmö October 25, 2018 - Perstorp is increasing its efforts to support a more environmentally friendly refrigeration industry. The company's polyols and acids are a key components of polyol ester (POE) refrigeration oils, which play a vital role in sustainable, energy-efficient systems using the latest refrigerants.
Every day, the cooling industry enables millions of people all over the world to enjoy fresh food and air-conditioned homes and offices. The industry is growing quickly and has a significant impact on climate change. The need for sustainability is therefore increasingly urgent. This is an area where refrigeration oils, known as Reflubes, can play a vital role.
Reflubes typically consist of a base oil plus additives that fine-tune functionality. "The choice of base oil is strategic," notes Jenny Klevås, Marketing Manager at Perstorp. She points out that studies have shown polyol esters (POEs) to have the versatility that the new refrigerants demand.
POEs have advantages over other base oil formulations in many areas, including viscosity, volatility, lubricity, compatibility and high- and low-temperature performance. "POEs have clear benefits in systems using HFCs, HFO and HFO/HFC blends," she says, "and they are easy to blend with the vital additives."
Perstorp is now focusing a range of activities to support the transformation to more efficient and sustainable refrigeration. This includes the development of the polyols that are a key building block of POEs. The company's portfolio includes both traditional and innovative pro-environment polyols, as well as the acids needed to esterify them.
"Our building blocks may be microscopic, but their potential impact is on a planetary scale," says Jenny.
Perstorp will be attending Inter Lubric, the China International Lubricants and Technology Exhibition (Shanghai, 7-9 Nov 2018, www.interlubric.com/en). Skilled sales managers will be available to discuss polyols and their applications in refrigeration systems.
Reader enquiries
Perstorp
Perstorp Holding AB
Neptunigatan 1
SE-211 20 Malmö
Sweden
+46 435 380 00
perstorp@​perstorp.com
www.perstorp.com
@perstorpgroup
perstorp-group
PerstorpGroup
---
Notes for editors
A global leader in high growth niches
Perstorp believes in improving everyday life – making it safer, more convenient and more environmentally sound for billions of people all over the world. As a world leading specialty chemicals company, our innovations provide essential properties for products used every day and everywhere. You'll find us all the way from your car and mobile phone to towering wind turbines and the local dairy farm. Simply put, we work to make good products even better, with a clear sustainability agenda. Founded in Sweden in 1881, Perstorp's focused innovation builds on more than 135 years of experience, representing a complete chain of solutions in organic chemistry, process technology and application development. Perstorp has approximately 1,500 employees and manufacturing units in Asia, Europe and North America. Sales in 2017 amounted to SEK 13.6 billion. Learn more at www.perstorp.com.
Related images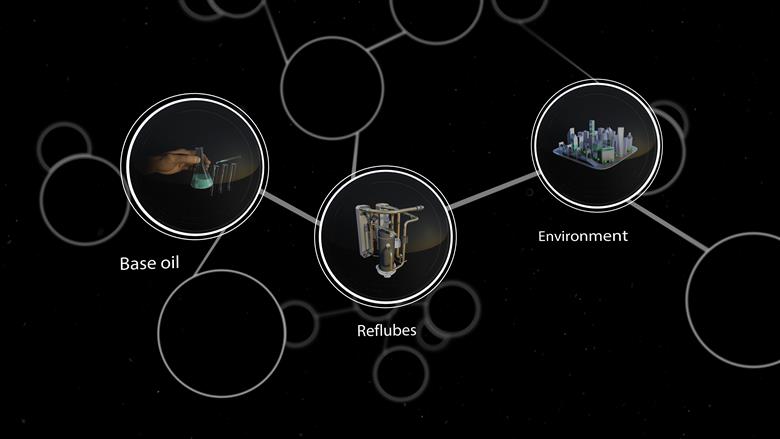 Also available in