4 Oct 2018
Perstorp appoints Jim Ren as Vice President for Feed & Food in Asia Pacific
Malmö October 4, 2018 - Leading specialty chemicals company Perstorp has appointed Jim Ren as Vice President - Asia Pacific Region, responsible for the company's Feed & Food Business Area. Ren, who joined Perstorp on October 1, reports directly to Perstorp Feed & Food Executive Vice President Roger Mann.
Perstorp Feed & Food has an ambitious growth strategy in Asia Pacific, with a comprehensive portfolio of solutions based on organic acids and esters of organic acids such as propionic acid, formic acid and butyric acid. These solutions have proven to be highly effective in improving gut health and animal performance, acidifying feed and preventing molds, and are one of the key additives used to support the reduction of Antibiotic Growth Promoters (AGP) in feed. Asia Pacific, which is responsible for almost half of the world's total meat output, is a major market for these products.
"Perstorp is an increasingly important player in the animal feed business in Asia Pacific and we are very happy to have Jim Ren lead our team in the region to take it forward with our innovative products," said Mann.
Ren, 41, has over 10 years' experience working in China and five years in South East Asia. He came to Perstorp after several years with Evonik. Ren is a Chinese national and has a Ph.D. in Veterinary from the China Agricultural University in Beijing. For his Bachelor's and Master's degrees, he majored in Animal Nutrition and Feed Production. Ren also has an Executive MBA from the University of Texas at Arlington, USA.
"I would like to continue to work in this area to produce animal protein in a safe and sustainable way," Ren said. "When I was a child, food - especially animal protein - was in short supply in China, and many people could not afford to eat meat very often. It has always been my ambition for everybody to have the choice of having meat in their diet if they wanted to."
Ren will be responsible for achieving Perstorp's ambitious strategic goals for Feed & Food in the Asia Pacific region. This will involve him leading, training and developing Perstorp Feed & Food's regional sales and technical team and its distributors and agents.
Reader enquiries
Perstorp
Perstorp Holding AB
Neptunigatan 1
SE-211 20 Malmö
Sweden
+46 435 380 00
perstorp@​perstorp.com
www.perstorp.com
@perstorpgroup
perstorp-group
PerstorpGroup
---
Notes for editors
Devoted to success

in gut health and preservation
Swedish company Perstorp has been involved with developing a range of highly effective additives for the agricultural industry for over fifty years. As a producer of key raw materials such as propionic, formic, butyric and valeric acid, we focus our efforts on organic acid based solutions for gut health and preservation and take pride in being the first to provide you with the next generation of acid based products. Perstorp Feed & Food consists of a dedicated team of agricultural specialists within Perstorp that are committed to delivering optimal solutions and service.
The Perstorp Group, a trusted world industrial leader, places focused and market-driven innovation at your fingertips. Our culture of performance builds on 130 years of experience and represents a complete chain of solutions in organic chemistry, process technology and application development. As the global leader in high growth niches, such as powder and UV cured coatings, plasticizers, synthetic lubricants and grain preservation, we are committed to develop products providing essential properties to enhance the quality, performance and profitability of our customers' products and processes. As we look to the future, we strive for the development of smarter and safer products and sustainable processes that reduce environmental impact and create real value in end-products. Perstorp has approximately 1,600 employees and manufacturing units in Asia, Europe and North America. Sales in 2016 amounted to more than SEK 11,3 billion. Discover your winning formula at www.perstorp.com.
Related images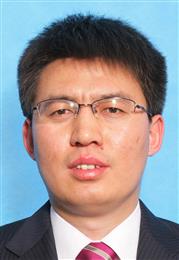 Also available in