21 Jun 2022
Palsgaard to showcase full range of plant-based polymer additives at K 2022
Expansions in plant-based product offering, carbon-neutral production capacity and global sales network to help customers grow and reduce their carbon footprint
JUELSMINDE, Denmark, 21 June 2022 - Palsgaard, a world leader in plant-based emulsifiers and polymer additives for the global food, packaging and plastics industries, will take the opportunity of K 2022 in Düsseldorf, Germany, to position itself as a preferred supplier to polymer producers, masterbatch manufacturers and compounders seeking to lower their carbon footprint and go renewable. At the world's largest plastics trade fair in Hall 7, Level 1, Booth D20, Palsgaard will present its complete portfolio of sustainable polymer additives and offer first-hand insight in new developments.
"As the plastics industry is transforming from a linear to a circular economy, there is a fast-growing demand for renewable alternatives to conventional fossil-based formulations," says Ulrik Aunskjær, Global Business Director, Bio Specialty Additives at Palsgaard. "Beyond the more basic raw materials feedstock, this also applies to functional additives, where common synthetic chemistry is under increasing regulatory pressure while consumers demand more natural, safe and healthy ingredients also in the polymers in which their products are packaged. At Palsgaard, we are addressing these issues with a full range of plant-based, food-grade polymer additives, backed by advanced customer and application support."
In packaging plastics, Palsgaard's Einar® additives serve as highly effective anti-fog and anti-static surfactants, dispersing aids, ageing modifiers, EPS coatings and mould release agents. At K 2022, the company will introduce new plant-based innovations in its growing portfolio, developed and optimised at Palsgaard's Polymer Application Centre in Denmark to help customers stay ahead of increasingly stringent regulations, such as on food-contact, without compromising performance or quality. All of these products provide an excellent drop-in replacement for fossil-based additives in existing polymer formulations and have a perfect fit in new responsible packaging solutions.
Furthermore, Palsgaard will also update K 2022 visitors on significant investments made into the future of its polymer additives business. The expansion of the company's carbon-neutral production capacity is proceeding as scheduled. After the successful commissioning of a new emulsifier pellet line with a capacity of 10,000 tonnes in 2020, the Juelsminde site will receive a state-of-the art spray tower, which is expected to go on-stream in the fourth quarter of 2023 and add 30,000 tonnes to Palsgaard's existing spray capacity. This will be complemented by multiple new reaction, distillation and esterification plants, altogether doubling the company's overall production capacity by 2024.
In addition, new sales offices in Brazil, the United States and China will strengthen the support of customers in these regions, as Palsgaard is delivering on its strategy to develop long-term close partnerships and grow its global service capacities.
Visit Palsgaard at K 2022 in Düsseldorf from October 19 through 26 in Hall 7, Level 1, Booth D20 to meet the company's product and market specialists and discuss the sustainable benefits and superior performance of the company's plant-based polymer additives.
Reader enquiries
Palsgaard A/S
Palsgaardvej 10
7130 Juelsminde
Denmark
---
Notes for editors
About Palsgaard A/S
Palsgaard is a world leader in plant-based emulsifiers and polymer additives for the global food, packaging and plastics industries. Since its founder Einar Viggo Schou invented the modern plant-based food emulsifier in 1917, the company has provided advanced industry know-how and innovation to an increasingly diversified customer base. From application centres around the world, Palsgaard's experienced technologists support brand owners and manufacturers in optimising their sustainability by the use of natural, renewable ingredients and additives to mitigate their carbon footprint.
Palsgaard helps manufacturers grow and protect their brands by meeting consumer and regulatory demands for greater responsibility. The company is currently the world's only commercial source of fully sustainable emulsifiers and additives based on RSPO SG-certified palm oil as well as rapeseed, sunflower, and other vegetable oils. All products are non-GMO, have full EU and FDA food contact approvals, and also meet halal and kosher requirements.
The company's food emulsifiers and emulsifier/stabiliser systems have a long history of adding to the quality and shelf-life of bakery, confectionery, condiments, dairy, ice cream, and margarine products. At the same time, they can significantly improve the taste, mouthfeel and texture while using fewer resources. Palsgaard's plant-based polymer additives, including anti-fog and anti-static formulations for food and other packaging, build on this expertise and are rapidly emerging as highly effective and sustainable alternatives to conventional petrol-based additives.
Palsgaard, with headquarters in Juelsminde, Denmark, is owned by the Schou Foundation and has 653 employees across 17 countries. The company operates plants, sales offices and warehouses across four continents. All of their six production sites in Denmark, the Netherlands, Mexico, Brazil, China and Malaysia are carbon-neutral. In 2021, Palsgaard achieved a turnover of USD 260 million (DKK 1.7 billion) with products sold to customers worldwide in more than 120 countries.
Learn more about the company's product and service portfolio at www.palsgaard.com/polymers.
Related images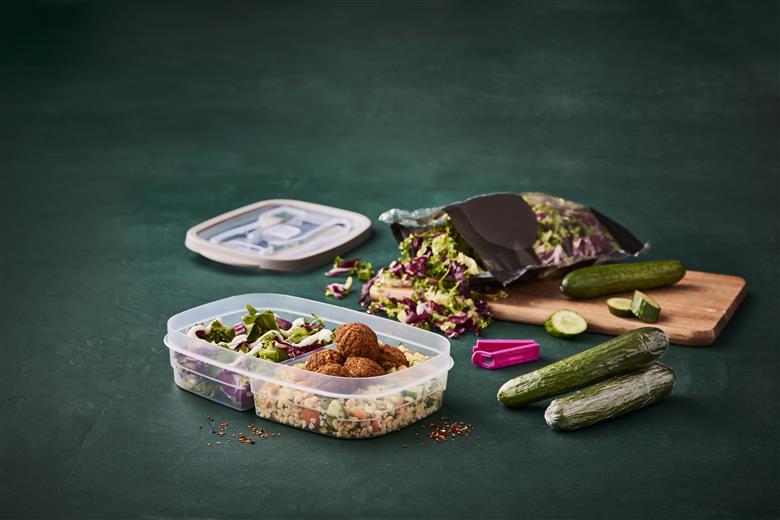 Editorial enquiries
Mette Dal Steffensen
Senior Marketing Specialist
Palsgaard A/S
Stephanie Wakkee
EMG
Also available in