26 Jul 2018
Omron Electronics Names Dr. Klaus Kluger as General Manager Central Eastern Europe
Omron Electronics, a global leader in the field of industrial automation, has expanded the role of Dr. Klaus Kluger to manage both the Central and Easter Europe Regions.
Previously Dr. Klaus Kluger was Managing Director Europe at Omron Adept Technologies. After the merger of Omron Adept Technologies into Omron, Dr. Klaus Kluger started as General Manager Central Region at Omron in April 2017. Since May 2018 he is now active as General Manager Central Eastern Europe, which includes Germany, Austria, Switzerland, Poland, Hungary, the Czech Republic, Slovakia, and Romania.
In 2018 Omron concluded that the similarities in markets and customers between Central and Eastern Europe were such that it would be more beneficial for the development of those markets to reside under the same management. Dr. Klaus Kluger now leads the newly formed organisation as General Manager Central Eastern Europe.
Dr. Klaus Kluger explains the focus that Omron has for this joint region: "We believe intelligent automation is key to the success of any medium or high volume discrete manufacturing enterprise. Our strategy is to provide a broad range of high reliability, configurable, intelligent robot, controller, vision and software products along with world-class service to allow manufacturers to maximize the productivity, flexibility, and quality of the products they manufacture."
Reader enquiries
Omron
Omron Europe B.V.
Wegalaan 67-69
2132 JD Hoofddorp
Netherlands
+31 (0)23 568 13 00
www.industrial.omron.eu
@omroneurope
omron
omroneurope
omroneurope
---
Notes for editors
About Omron
Omron Corporation is a leading industrial automation company that leverages its core sensing & control technologies to expand into businesses, such as control components, electronic components, automotive electronic components, social infrastructure, healthcare, and the environment. Omron was established in 1933, and has around 36,000 global employees, offering products and services in over 117 nations and regions. In the industrial automation business, Omron is contributing to making an affluent society by offering automation technologies which drive innovation in manufacturing as well as products and customer support. For more detail, industrial.omron.eu. 
Related images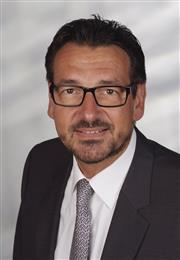 Also available in