4 Jan 2018
Omron and Teknologisk Institut organize two product recall seminars
The two product recall seminars will give insights and practical advice on how to minimize the risk of a product recall occurring
Omron and Teknologisk Institut have organized two seminars in Denmark on product recalls. The seminars will be held on 11 January 2018 in Aarhus and 16 January 2018 in Taastrup. The seminars will cover the potential impact of a product recall and give some practical tips and advice on how to minimize the chances of a product recall occurring as well as best practices for limiting the impact of a product recall.
Increasing regulations from the EU, local governments and trade bodies, as well as growing consumer demands for greater product diversification are putting pressure on production facilities to ensure quality throughout the manufacturing and supply chain processes. In the food and beverage, and pharmaceutical markets even the strictest quality processes can be let down by a faulty packaging seal or an incorrectly applied label leading to a potentially costly product recall.
The half-day product recall seminars will look at some of the risks and causes of product recalls as well as providing insights and practical solutions to addressing some of the main challenges.
During the seminars, Nikolas Kühn Hove from the Danish Food Authority will give a presentation highlighting some of the potential risks and causes of product recalls. Then Vibeke From Jeppesen from Arla Foods will present a case study of their own experiences with product recalls and the measures they have implemented to reduce them. Lars Krusell from Teknologisk Institut will then give some practical do's and don'ts as well as looking at lessons that can be learned from other sectors.
Finally, Omron will give a short presentation on how visual inspection technologies can be used to reduce the risks of a product recall by verifying product quality, inspecting packaging, and performing checks on label presence / readability and code verification.
Product recalls can be costly in terms of time, money, and damage to a company's brand, said Per Pilegaard, Country Manager at Omron. "The aim of these seminars is to give manufacturers some insights on processes and technologies that will help them to reduce the chances of a product recall."
Reader enquiries
Omron
Omron Europe B.V.
Wegalaan 67-69
2132 JD Hoofddorp
Netherlands
+31 (0)23 568 13 00
www.industrial.omron.eu
@omroneurope
linkedin.com/company/omron
facebook.com/omroneurope
youtube.com/omroneurope
---
Notes for editors

About Omron
Omron Corporation is a leading industrial automation company that leverages its core sensing & control technologies to expand into businesses, such as control components, electronic components, automotive electronic components, social infrastructure, healthcare, and the environment. Omron was established in 1933, and has around 36,000 global employees, offering products and services in over 117 nations and regions. In the industrial automation business, Omron is contributing to making an affluent society by offering automation technologies which drive innovation in manufacturing as well as products and customer support. For more detail, industrial.omron.eu.
Related images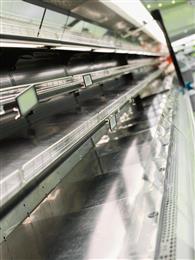 Also available in