11 Jul 2017
Dr. Klaus Kluger becomes new General Manager at Omron Electronics
Langenfeld — Omron Electronics, a global leader in the field of industrial automation, has appointed Dr. Klaus Kluger as new General Manager for Germany, Austria and Switzerland. Before this appointment, Dr. Kluger was Managing Director Europe and Vice President Business Development of Adept Technology Inc., and later for Omron Adept Technologies Inc.
"I'm looking forward to this fresh challenge. At Omron, we believe that intelligent automation is the key to success for every company. Our strategy is to offer a wide range of reliable, configurable and intelligent robots and controllers, as well as image processing systems and software. We also want to offer first-class service that helps companies to increase their productivity, flexibility and quality," says Kluger.
In addition to his role at Omron, Dr. Klaus Kluger also serves as a member of the board of VDMA Robotics (Verband Deutscher Maschinen- und Anlagenbau e.V). He has a degree in chemistry and gained a PhD in physical chemistry from the University of Düsseldorf.
Reader enquiries
Omron
Omron Europe B.V.
Wegalaan 67-69
2132 JD Hoofddorp
Netherlands
+31 (0)23 568 13 00
www.industrial.omron.eu
@omroneurope
linkedin.com/company/omron
facebook.com/omroneurope
youtube.com/omroneurope
---
Notes for editors

About Omron
Omron Corporation is a leading industrial automation company that leverages its core sensing & control technologies to expand into businesses, such as control components, electronic components, automotive electronic components, social infrastructure, healthcare, and the environment. Omron was established in 1933, and has around 39,000 global employees, offering products and services in over 110 nations and regions. In the industrial automation business, Omron is contributing to making an affluent society by offering automation technologies which drive innovation in manufacturing as well as products and customer support. For more detail, industrial.omron.eu.
Related images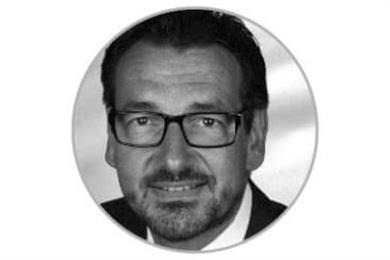 Also available in