Oerlikon
Oerlikon engineers materials, equipment and functional surfaces while providing expert services that enable our customers to have better performing products and systems with extended lifespans. A Swiss technology Group with over 100 years of tradition, Oerlikon operates its business in two Segments – Surface Solutions and Manmade Fibers – and has a global footprint of more than 10 500 employees at 175 locations in 37 countries. In 2018, Oerlikon generated CHF 2.6 billion in sales and invested around CHF 120 million in R&D.
Oerlikon
Oerlikon AM GmbH
Kapellenstr. 12
85622 Feldkirchen
Germany
+49 89 203015 035
www.oerlikon.com
@oerlikongroup
http://oerlikon
GroupOerlikon
OerlikonGroup
20 Sep 2019
Die additive Fertigung bedeutet grundlegende Veränderungen für die Produktion. Skalierbarkeit, Kosten und Produktionseffizienz stellen allerdings noch Herausforderungen für die Kommerzialisierung dieser Technologie dar. Der Wandel von einer visionären Technologie hin zur Mainstream-Kommerzialisierung ist eines der Kernthemen der 3. Münchner Technologiekonferenz (MTC3), die vom 8. bis 10. Oktober 2019 in der Technischen Universität München (TUM) stattfinden wird. Die Referenten widmen sich unter anderem den aktuellen technischen und regulatorischen Herausforderungen und bewerten die Bedeutung von Innovationen für die Zukunft des 3D-Drucks.
19 Jun 2019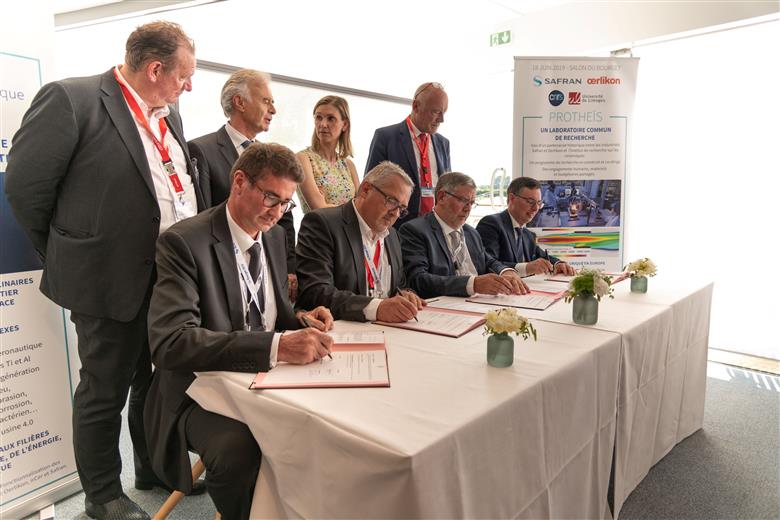 Stéphane Cueille, Safran Senior Executive Vice President, R&T and Innovation, Dr. Roland Fischer, CEO of Oerlikon, Jean-Luc Moullet, Chief Technology Transfer Officer at the French National Center for Scientific Research (CNRS), and Alain Celerier, President of the University of Limoges, have signed a Letter of Intent announcing the creation in Limoges of a joint research laboratory, PROTHEIS, and a technology platform, SAFIR, two complementary organizations specialized in surface treatments for aerospace applications. The signing ceremony was attended by Agnès Pannier-Runacher, Secretary of State reporting to the French Minister of the Economy and Finance, in charge of innovation, and Alain Rousset, President of the Nouvelle-Aquitaine region in southwest France.
17 Jun 2019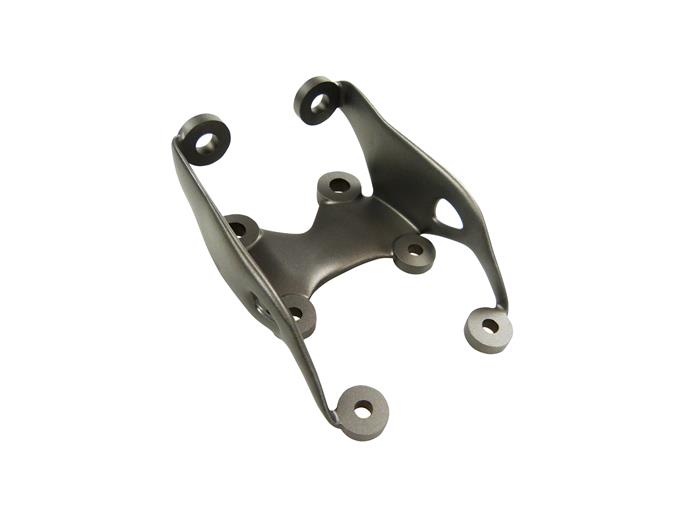 Oerlikon AM and MT Aerospace are partnering to accelerate the use of additive parts in the aerospace and defense industries. The partnership aims to bring efficiency and cost savings to the aerospace and defense market by providing end-to-end solutions to their customers.