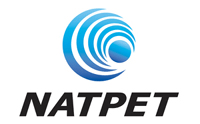 7 Jan 2013
NATPET launches a thermoforming grade H03TF with Hyperform HPN-600ei additivation which accelerates converter productivity and improves product performance
Saudi Arabian polypropylene (PP) producer NATPET is supporting converters in increasing both their productivity and the overall performance of transparent thermoformed cups, trays and containers with a new PP thermoforming grade based on Milliken's nucleating innovation Hyperform® HPN-600ei.
NATPET's H03TF combines high clarity and aesthetics with a new level of superior dimensional stability for thermoformed products, both in shallow and deep drawn parts.
The unique isotropic shrinkage control, visual appearance and stiffness/impact balance generated by Hyperform HPN-600ei let converters achieve an extra steady production process and more consistent finished articles covering a variety of thicknesses. With improved mechanical strength and excellent shrinkage control, both in machine direction (MD) and transverse direction (TD), converters can benefit from enhanced stability and optimum control of ovality with better top load bearing capability. As a result, unit rejection rates are reduced, and converters gain the opportunity to downgauge material without comprising on aesthetics and usability.
All the above, combined with the relatively high crystallization temperature with isotropic balance, are achieved by virtue of the Hyperform HPN-600ei; that means converters can realize shorter cycle time compared to conventional nucleated PP without comprising on quality. NATPET's H03TF also displays excellent visual appearance both in sheet and thermoformed parts even when they are stacked together. H03TF has excellent regrind stability and does not yellow even after multiple extrusions.
Alongside the advantage of being able to increase the number of articles that can be produced, finished products based on H03TF offer a high level of quality with good stacking performance. H03TF also achieves perfect rim rolling for applications. Furthermore, the grade delivers the environmental- and handling-related advantages associated with using lightweight PP compared to other materials.
Brand owners and end-users benefit from a highly-transparent container with no visual barrier to the content, which also offers a firm hold due to its improved stability. Hyperform HPN-600ei offers good organoleptics with no contamination risk making the H03TF grade suitable for food applications.
Neaz Ahmed, Assistant Manager Product Application at NATPET comments: "H03TF, with its enhanced dimensional stability, is giving packaging customers an opportunity to reduce their cycle times and achieve better products with less wastage, for all-round productivity improvements. It is receiving positive feedback from our customers around the world in Europe, China and Africa, who welcome the good processability and performance of the grade for their thermoformed applications."
Find out more about H03TF at Arabplast 2013.
Reader enquiries
NATPET
P.O. Box 4459, Jeddah
21491, Saudi Arabia
Saudi Arabia
+966 2 604 8657
info@​natpetpp.com
www.natpetpp.com
---
Notes for editors

About NATPET
NATPET is a public owned 400,000 tons/ annum capacity PP producer from Saudi Arabia. Engaging Spheripol technology, it produces homo- and copo- grades covering a wide range of applications. NATPET products reach more than 60-countries on the globe and are well appreciated by its customers due to their differentiated quality.
Related images
Also available in