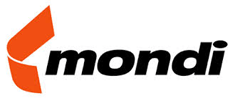 22 Aug 2023
Mondi and Fressnapf introduce recyclable packaging for dry pet food range
Mondi and Fressnapf, Europe's market leader for pet supplies, have made the move to recyclable mono-material packaging for a dry pet food range.
The new packaging has been designed to offer premium brand appeal and product protection, supporting a circular economy.
Both companies partnered to develop the packaging using advanced printing technology, providing standout appeal with the benefit of using less inks and chemicals.
22 August 2023 – Mondi, a global leader in sustainable packaging and paper, has collaborated with Fressnapf, Europe's market leader for pet supplies, to switch their packaging to a new range of premium mono-material recyclable solutions using process colour printing technology.
Fressnapf | Maxi Zoo's exclusive brand SELECT GOLD dry pet food range will now be packed in Mondi's FlexiBag Recyclable, BarrierPack Recyclable and Recyclable StandUp Pouches. These mono-material packaging solutions provide strong barrier properties providing protection from moisture, fat and odour and are strong and flexible to pack and store. As certified by Institute cyclos-HTP, the mono-material packaging is recyclable with other mono-polyethylene (PE) films using various existing recycling streams across Europe, contributing to a circular economy. The adaptability of the packs enabled Fressnapf | Maxi Zoo to design around 150 pet food packaging designs from 300 g to 12 kg. All packaging sizes offer long shelf life and ease of use for consumers.
Mondi has an ongoing partnership with Fressnapf | Maxi Zoo and quickly responded to their request to create the new packaging range for the pet food. The new SELECT GOLD range features expanded colour gamut printing together with a new screening technology by U.Günther, providing sharp text and visuals on the packs. The innovative process uses less inks and eliminates chemicals from the plate production. As the colours for each design don't need changing, transition from one design to another is quicker and more efficient.
Fitore Loshaj, Regional Sales Germany, Austria & Switzerland for Consumer Flexibles, Mondi says: "Consumers across the globe are calling on companies to contribute to a circular economy, and rightly so. Our team worked closely with Fressnapf | Maxi Zoo to design a packaging solution for its dry pet food range, that is recyclable, fit-for-purpose and visually appealing – protecting the product while being easy to use."
Yannick Christiaens, Senior Expert Lead Product Development & Sourcing Dry Food at Fressnapf | Maxi Zoo adds: "Collaborating with Mondi made this a truly enjoyable process. Our two and four-legged customers trust us, they know we love pets and that we are committed to creating a better world for all of us. This is part of that - our 150 different pack designs are part of our sustainability journey and there will be more to come, all of which will lead to fulfil our vision 'Happier pets. Happier people.'"
Reader enquiries
Mondi Group
Marxergasse 4A
1030 Vienna
Austria
---
Notes for editors
About Mondi
Mondi is a global leader in packaging and paper, contributing to a better world by making innovative solutions that are sustainable by design. Our business is integrated across the value chain – from managing forests and producing pulp, paper and films, to developing and manufacturing sustainable consumer and industrial packaging solutions using paper where possible, plastic when useful. Sustainability is at the centre of our strategy, with our ambitious commitments to 2030 focused on circular driven solutions, created by empowered people, taking action on climate.
In 2022, Mondi had revenues of €8.9 billion and underlying EBITDA of €1.8 billion from continuing operations, and employed 22,000 people worldwide. Mondi has a premium listing on the London Stock Exchange (MNDI), where the Group is a FTSE100 constituent, and also has a secondary listing on the JSE Limited (MNP).
About the Fressnapf Group
The Fressnapf Group is the European market leader for pet supplies. Since the opening of the first "Freßnapf" specialty store in 1990 in Erkelenz (NRW), founder Torsten Toeller has remained the company's owner. The company headquarters are in Krefeld (DE), with further offices in Düsseldorf, Venlo (NL) and the ten national subsidiaries. Today, more than 1,900 Fressnapf and Maxi Zoo stores in eleven countries and over 16,000 employees from over 50 nations belong to the Fressnapf group. In Germany, the majority of the stores are operated by independent franchise partners, while in other European countries they are operated as company-owned stores. The group generates annual sales of more than 3.1 billion euros. In addition, the Fressnapf Group sponsors various non-profit animal welfare projects and is constantly expanding its social commitment under the "Together for Pets" initiative. With the vision "Happier Pets. Happier People." the Fressnapf Group sees itself as an omnichannel and customer-centric retailer that creates an ecosystem around pets. The product range currently includes 16 brands in all price categories available exclusively at Fressnapf l Maxi Zoo. The company's mission is: "We connect products and services as well as pet lovers and their pets in a unique way, around the clock and everywhere, making the coexistence of humans and pets easier, better and happier!"
Related images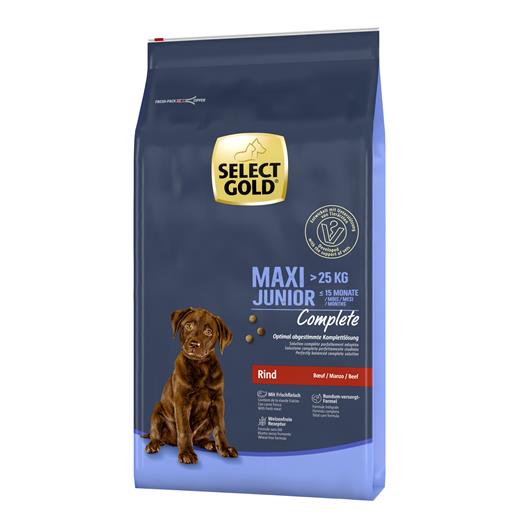 Editorial enquiries
Judith Wronn
Mondi Group
Kim Lommaert
EMG