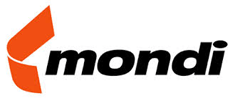 21 Sep 2022
Mondi Cartagena cements higher security for import and export with BASC Certification
Mondi Cartagena in Colombia has achieved the BASC certification (Business Alliance for Secure Commerce) to ensure security of the entire supply chain for paper bags customers in the US and Latin America
The BASC accreditation standardizes and improves the control and traceability processes of the logistics chain by applying globally recognized security standards
The new accreditation will speed up imports and exports for all Mondi Cartagena customers in construction industries, particularly those in the US who adhere to stricter custom controls
21 September 2022 – Mondi Cartagena, part of Mondi, a global leader in packaging and paper, has achieved BASC certification (Business Alliance for Secure Commerce) to ensure security of the entire supply chain for paper bags customers in the US and Latin America.
Created to reassure all partners about a safer logistics process, the certification means Mondi Cartagena can manage quicker, more cost-effective transportation of goods to their construction clients. The accreditation is particularly important for US import and export, where stricter controls can sometimes complicate and slow down the process considerably. Inbound and outbound cargo from Colombia to South America and Caribbean will reduce the probability to be opened and inspected when BASC certified.
Mondi Cartagena received the BASC certification after its entire operation and logistics process was verified as secure, and all security processes were thoroughly vetted. This involved checking the whole warehouse - cameras, locks, access and raw materials. Various new checks at different stages of the supply chain were implemented, in order to guarantee enhanced security.
Carlos Martinez, Managing Director Mexico and Latin America at Mondi, says: "This is a valuable and recognized global certification that will ensure quicker and more efficient processes for our customers. It will help position Mondi Cartagena as a leading packaging supplier for the construction market in the US and Latin America, providing high security and trust, easier customs handling, less inspections, reduced lead times and lower costs for our customers."
"Acquiring the BASC certificate means our high-performance paper bags can continue to meet the necessary premium logistical standards of imports and exports and the construction industry. It is always our aim to apply a high standard of globally recognized security standards to our Cartagena plant, in order to establish and maintain successful business relationships with our customers."
Reader enquiries
Mondi Group
Marxergasse 4A
1030 Vienna
Austria
---
Notes for editors
About Mondi
Mondi is a global leader in packaging and paper, contributing to a better world by making innovative solutions that are sustainable by design. Our business is integrated across the value chain – from managing forests and producing pulp, paper and films, to developing and manufacturing sustainable consumer and industrial packaging solutions using paper where possible, plastic when useful. Sustainability is at the centre of our strategy, with our ambitious commitments to 2030 focused on circular driven solutions, created by empowered people, taking action on climate.
In 2021, Mondi had revenues of €7.0 billion and underlying EBITDA of €1.2 billion from continuing operations, and employed 21,000 people worldwide. Mondi has a premium listing on the London Stock Exchange (MNDI), where the Group is a FTSE100 constituent, and also has a secondary listing on the JSE Limited (MNP).
Related images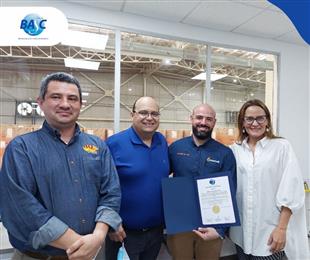 Editorial enquiries
Judith Wronn
Mondi Group
Kim Lommaert
EMG