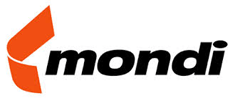 23 Nov 2021
Mondi honoured with Hungaropack award for sustainable paper-based FlexiBag
Mondi's paper-based FlexiBag with high-quality flexoprinting is recognised as an innovative alternative to plastic packaging in this year's Hungarian Hungaropack award.
The sustainable packaging solution is produced by using renewable resources and reduces plastic consumption of German pet food producer Interquell.
The paper-based FlexiBag was developed using Mondi's customer-centric EcoSolutions approach.
23 November 2021 – Mondi, a global leader in packaging and paper, has taken home a Hungaropack award for its sustainable paper-based FlexiBag at this year's contest organised by the Hungarian Association of Packaging and Materials Handling.
Mondi's FlexiBag is made from renewable paper resources and enhanced with a functional plastic barrier ensuring premium product protection. The packaging impressed the jury with its potential to minimise plastic waste across numerous industries and sectors, most notably for dry perishable goods. In addition, the paper-based FlexiBag was recognised for its high-quality flexoprinting quality, which offers brands great shelf appeal.
The win comes courtesy of Mondi's collaboration with German pet food producer Interquell, who is using the paper-based alternative to plastic packaging specifically for its premium dog food brand Goood. The 100% airtight and reclosable pre-made FlexiBags offer outstanding product protection and easy consumer handling while meeting the pet food maker's goal to reduce the use of plastic in its operations.
Sandor Kardos, Managing Director Mondi Békéscsaba, comments: "We are honoured that this award acknowledges Mondi's drive to deliver packaging that is sustainable by design. It is a testament to our EcoSolutions approach that puts our customers' unique needs and environmental objectives at the heart of every project. Our paper-based FlexiBag is a direct result of this and a great example of impactful innovation as its adoption contributes to a better world."
The Hungaropack Awards contest is hosted annually with the aim of highlighting innovation in packaging technology and design. The 2021 edition was held on 11 November in Budapest.
Reader enquiries
Mondi Group
Marxergasse 4A
1030 Vienna
Austria
---
Notes for editors
About Mondi
Mondi is a global leader in packaging and paper, contributing to a better world by making innovative packaging and paper solutions that are sustainable by design. Our business is integrated across the value chain – from managing forests and producing pulp, paper and plastic films, to developing and manufacturing effective industrial and consumer packaging solutions. Sustainability is at the centre of our strategy and intrinsic in the way we do business. We lead the industry with our customer-centric approach, EcoSolutions, where we ask the right questions to find the most sustainable solution. In 2020, Mondi had revenues of €6.66 billion and underlying EBITDA of €1.35 billion.
Mondi has a premium listing on the London Stock Exchange (MNDI), and a secondary listing on the JSE Limited (MNP). Mondi is a FTSE 100 constituent, and has been included in the FTSE4Good Index Series since 2008 and the FTSE/JSE Responsible Investment Index Series since 2007.
About Mondi Consumer Flexibles
Mondi Consumer Flexibles is part of Mondi's Business Unit Flexible Packaging and a global manufacturer of tailor-made flexible plastic and hybrid packaging solutions that are sustainable by design. The product range includes pre-made bags, stand-up pouches and high-performance barrier materials with film- and paper-based solutions. Making it possible to provide paper where possible, and plastic when useful. We serve some of the world's biggest brands and FMCG's in categories such as fresh food, pet food, home, and personal care. Committed to quality, we provide customer-oriented packaging solutions and cutting-edge innovations developed by our state-of-the-art R&D centre in Gronau. Our network serves customers from 27 operations located in 12 countries.
Related images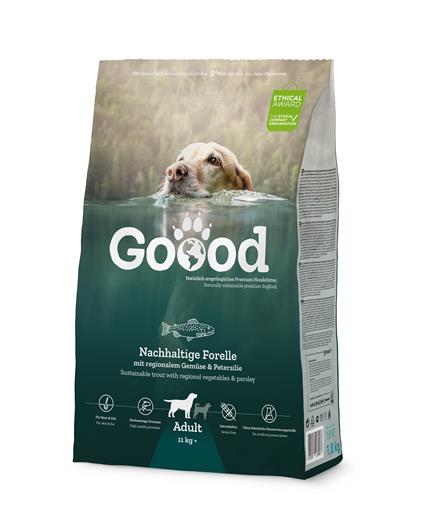 Editorial enquiries
Judith Wronn
Mondi Group
Josina van der Velden
EMG