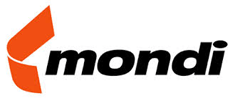 9 Jul 2020
Mondi Consumer Flexibles to expand printing capacity and portfolio offering in Russia
Mondi Consumer Flexibles set to enhance its printing & extrusion capabilities across plants in Aramil and Pereslavl while also improving service and flexibility to customers in Russia
Mondi to increase rotogravure volumes by adding a machine at Mondi Pereslavl in the first quarter of 2021
Mondi Aramil will install a nine-layer co-extrusion line to produce high-barrier films by the end of 2020
Mondi will also expand its offering of sustainable products for the confectionary, food, dry and wet pet food markets
9 July 2020 – Mondi, a global leader in packaging and paper, is investing in its flexible packaging plants, in Aramil and Pereslavl in Russia, to provide customers with improved flexibility and a broader portfolio, including sustainable packaging solutions.
Mondi Consumer Flexibles Russia will bolster its rotogravure capacities by adding a new machine in Mondi Pereslavl. The machine will be installed by the first quarter of 2021, and will expand Mondi's printing capacities and improve contingency planning for customer orders. This investment, along with Aramil's added focus on flexographic printing, will meet demand from major FMCG and other customers while providing shorter lead times for delivery. Pereslavl will also offer flexographic printing for customers alongside their newly increased rotogravure capacity.
To meet rising demand in Russia for sustainable packaging for the confectionary, food and dry and wet pet food markets, Mondi will broaden the range of competitive packaging solutions. The plant in Aramil will also install a nine-layer co-extrusion line to produce high-barrier films by the end of 2020. This updated product portfolio will offer a range from mono-materials to multi-layer high-barrier laminates, many of which already meet current sustainability criteria, such as recyclability.
"Russia is an important region for Mondi, which is why we have integrated the supply between both Aramil and Pereslavl, now called Consumer Flexibles Russia. Offering flexibility as well as products that are sustainable by design are a top priority for this region. We look forward to working with our customers to provide them with the best solutions for their packaging requirements and sustainability needs," explains Peter Orisich, CEO of Mondi Flexible Packaging.
The new capabilities and portfolio will be available for customers during the first quarter of 2021.
Reader enquiries
Mondi Group
Marxergasse 4A
1030 Vienna
Austria
---
Notes for editors
About Mondi
Mondi is a global leader in packaging and paper, contributing to a better world by making innovative, packaging and paper solutions that are sustainable by design. Our business is fully integrated across the value chain – from managing forests and producing pulp, paper and plastic films, to developing and manufacturing effective industrial and consumer packaging solutions. Sustainability is at the centre of our strategy and intrinsic in the way we do business. We lead the industry with our customer- centric approach, EcoSolutions, where we ask the right questions to find the most sustainable solution. In 2019, Mondi had revenues of €7.27 billion and underlying EBITDA of €1.66 billion.
Mondi has a premium listing on the London Stock Exchange (MNDI), and a secondary listing on the JSE Limited (MNP). Mondi is a FTSE 100 constituent, and has been included in the FTSE4Good Index Series since 2008 and the FTSE/JSE Responsible Investment Index Series since 2007.
Related images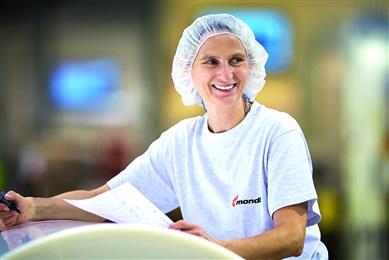 Editorial enquiries
Judith Wronn
Mondi Group
Josina van der Velden
EMG
Also available in