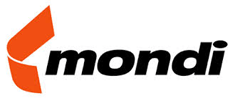 8 May 2014
Mondi Press Kit Interpack 2014
At this year's Interpack trade fair, Mondi will showcase its latest solutions for the packaging and paper industry in Hall 9, booth A24/B23.
In addition to announcing new products and presenting their solutions for reducing food loss in support of the SAVE FOOD initiative, Mondi's booth will include a striking, five meter high giraffe that highlights Mondi's three year strategic partnership with WWF – one of the world's largest conservation organisations.
Press Releases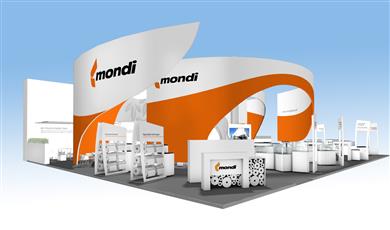 Vienna, 10 April 2014 - Mondi, the international packaging and paper group, will present innovative, high-performance and eco-efficient solutions addressing the trends and demands of the packaging industry and end-users at Interpack 2014.

Vienna, 17 April 2014 - Mondi, the international packaging and paper group, and WWF, one of the world's largest conservation organisations, formed a three-year strategic partnership in February this year that focuses on increasing environmental stewardship in the packaging and paper sectors. In addition to learning more about Mondi's innovative products, visitors to this year's event can learn more about this Partnership.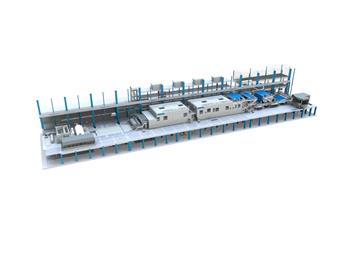 Štětí, May 2014 – Under the heading 'Something new is rolling towards you', Mondi's new €70 million PM7 has gone live in Štětí, Czech Republic. The machine will produce white kraft paper, mainly for industrial bags and shopping bags. "PM7 is a very exciting project, offering the combination of exceptionally good printability and high strength properties" says Clemens Willée, CEO Mondi Packaging Paper. "The machine's precision will also guarantee significantly smoother paper surfaces."
Following intensive product development, Mondi Coatings has introduced an innovative paper-based bag coated with Sustainex®, Mondi's biodegradable, compostable and recyclable biopolymer solution. The novel bag will be launched as a collection bag for the Nespresso recycling programme. Thanks to the biopolymer extrusion coating of the FSC™-certified paper and a sealing strip, the bag can be safely closed and sealed against moisture.
Under the slogan "Take your brand in your hand" Mondi launches the Touch Bag - an industrial paper bag with an embossed element such as a logo or another visual. The embossed element not only draws attention to the brand; it also gives the packaging an emotional touch and presents an obstacle to product counterfeiters.
The Mondi BarrierPack range contains high performance films and laminates with multiple layers for the food & beverage, home & personal care, pet care and other FMCG markets. Depending on the requirements, they provide an excellent barrier against oxygen, UV light, water vapour, odours, and mineral oils, while protecting the aroma and freshness of the packaged produce.
Vienna, May 2014 – At the forthcoming Interpack 2014 in Düsseldorf, from 8 to 14 May, Mondi Containerboard will present its broad portfolio of high-quality kraft paper grades at booth A24/B23 in hall 9. With its ProVantage Kraftliner, KraftTop Liner and EcoVantage ranges, the company is perfectly positioned to meet the demands of challenging end-use applications.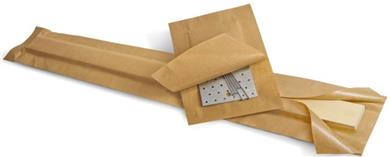 Vienna, May 2014 – At the forthcoming Interpack fair, Mondi Release Liner is showcasing a packaging solution that offers compelling benefits to both industry and consumers.
Vienna, May 2014 – Convenience and environmental aspects, such as the avoidance of excess materials, are high on the packaging agenda nowadays. The key challenges include intelligent protection and ease of preparation and handling. In a highly competitive market, these features must be combined with cost-effectiveness and attractive brand presentation. With less time available, consumers tend to buy convenience food that is fast to prepare, but nevertheless healthy.

Vienna, May 2014 – At the upcoming Interpack fair, Mondi Wellpappe Ansbach GmbH is showcasing its latest innovation in large volume packaging, pak-(k)it. The economic, corrugated container alternative for conventional secondary packaging of large volume shipments features a ready-to-use, 3-in-1 design with even more convenient and simplified handling from storage to packing to dispatch.
Vienna, May 2014 - The international packaging and paper group Mondi introduces YBBS® premium board, an innovative uncoated board with a 100% pure virgin fibre wood-free premium quality for a variety of packaging applications. YBBS® board is produced in Austria and fulfils the highest environmental and food safety standards, with board grades ranging from high white to ivory, or coloured boards to cupstock. All grades are ISEGA certified to comply with the BfR XXXVI regulation on direct food contact safety. YBBS® board also features a unified colour and print reproduction with two-sided printing.
For the seventh time Mondi is hosting its popular seminar "From fibre to corrugated board" for novices, experienced practitioners and other interested parties in the paper industry. It takes place in Torun, Poland, from 16 to 18 September 2014.
Vienna, May 2014 – Mondi Styria GmbH in Zeltweg, Austria, has over 50 years of experience in the conversion of flexible plastic packaging material. It has been producing special laminates for the food industry and technical applications for over 25 years, with an emphasis on customised solutions. Its coextruded films undergo ongoing optimisation in house and are suitable for wide-ranging applications thanks to the use of advanced technology. A special structure with up to 14 layers ensures uniform thickness distribution and high residual wall thicknesses in the corners. This also allows material usage to be reduced.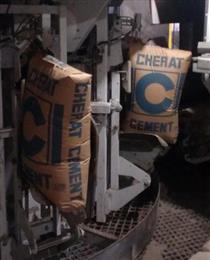 Vienna, May 2014 – Mondi Kraft Paper and Cherat Packaging Ltd (Pakistan) have been successfully cooperating for more than 10 years. Cherat Packaging, working in collaboration with Mondi, has been at the forefront of innovation in the field of cement packaging in Pakistan. The two companies jointly pioneered the introduction of 2-ply bags in Pakistan, which has revolutionised cement packaging in the country. With the latest joint bag construction, a 2-ply 75/80 gsm solution made of Advantage Select, the partnership has set another milestone in the regional cement industry.
Vienna, May 2014 – Mondi has proved the advantages of its sack kraft paper in the Malaysian cement industry, where it partnered in 2013 with leading cement producers, including YTL Cement, to create a stronger and more cost-effective packaging solution for their 50 kg cement bags.
Reader enquiries
Mondi Group
Marxergasse 4A
1030 Vienna
Austria
+43 1 79013 4059
www.mondigroup.com
linkedin.com/company/mondi-group
---
Notes for editors

About Mondi
Mondi is an international packaging and paper Group, employing around 24,000 people in production facilities across 30 countries. In 2013, Mondi had revenues of €6.5 billion and a ROCE of 15.3%. The Group's key operations are located in central Europe, Russia, the Americas and South Africa.
The Mondi Group is fully integrated across the packaging and paper value chain - from the management of its own forests and the production of pulp and paper (packaging paper and uncoated fine paper), to the conversion of packaging paper into corrugated packaging, industrial bags, extrusion coatings and release liner. Mondi is also a supplier of innovative consumer packaging solutions, advanced films and hygiene products components.
Mondi has a dual listed company structure, with a primary listing on the JSE Limited for Mondi Limited under the ticker code MND and a premium listing on the London Stock Exchange for Mondi plc, under the ticker code MNDI. The Group's performance, and the responsible approach it takes to good business practice, has been recognised by its inclusion in the FTSE4Good Global, European and UK Index Series (since 2008) and the JSE's Socially Responsible Investment (SRI) Index since 2007.
Related images