Mondi Group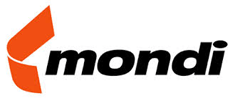 Mondi is a global leader in packaging and paper, contributing to a better world by making innovative, packaging and paper solutions that are sustainable by design. Our business is fully integrated across the value chain – from managing forests and producing pulp, paper and plastic films, to developing and manufacturing effective industrial and consumer packaging solutions. Sustainability is at the centre of our strategy and intrinsic in the way we do business. We lead the industry with our customer- centric approach, EcoSolutions, where we ask the right questions to find the most sustainable solution. In 2019, Mondi had revenues of €7.27 billion and underlying EBITDA of €1.66 billion.
Mondi has a premium listing on the London Stock Exchange (MNDI), and a secondary listing on the JSE Limited (MNP). Mondi is a FTSE 100 constituent, and has been included in the FTSE4Good Index Series since 2008 and the FTSE/JSE Responsible Investment Index Series since 2007.
Mondi Group
Marxergasse 4A
1030 Vienna
Austria
+43 1 79013 4059
www.mondigroup.com
mondi-group
2 Mar 2021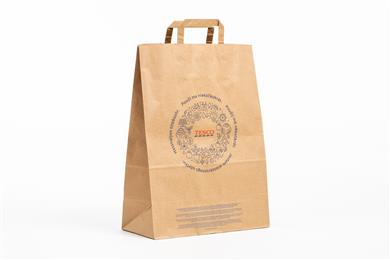 Leading global packaging and paper group Mondi and Tesco Central Europe have launched a new partnership, in which Mondi will purchase the retailer's warehouse corrugated waste to create recycled paper for the retailers' shopping bags. Tesco is working towards a net zero emission goal, in line with its sustainability targets to remove, reduce, reuse and recycle wherever possible and Mondi is able to contribute to this vision with its customer-centric approach, EcoSolutions.
16 Feb 2021

Mondi Steinfeld in Germany has been certified as CO2 neutral for its manufacturing processes by ClimatePartner, an organisation which supports companies in reducing and offsetting their CO2 emissions. This certification was awarded as a result of Mondi Steinfeld switching to renewable energy and supporting certain climate projects in 2020.
11 Feb 2021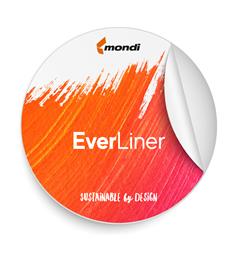 Leading global packaging and paper group Mondi is launching a range of new paper-based release liners which are created using recycled and light-weight materials and provide a more sustainable solution for a range of applications.
9 Feb 2021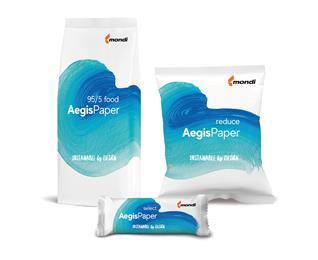 Mondi, a global leader in packaging and paper, has successfully developed a new recyclable functional barrier paper range. Designed with protection in mind, this range of certified recyclable barrier paper solutions is fully integrated across Mondi's value chain—from paper production to the barrier application—and can run on existing filling lines for form-fill-and-seal (FFS) applications.
26 Jan 2021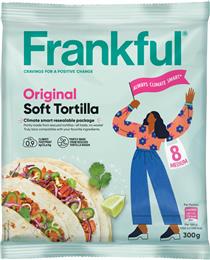 Mondi, a global leader in packaging and paper, has created three sustainable packaging products for a brand-new range of vegan products from food manufacturer Orkla.
19 Jan 2021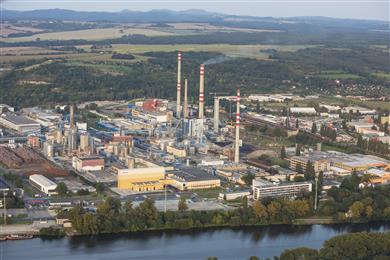 Mondi, a global leader in packaging and paper, has started up its new speciality kraft paper machine at its Štětí mill in the Czech Republic. The €67 million investment in the machine makes it Europe's first dedicated paper machine for speciality kraft paper grades made out of fresh and recycled fibre for retail and online shopping bags.
15 Jan 2021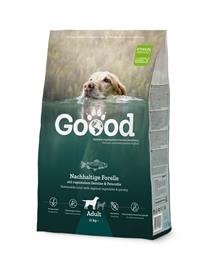 Mondi, a global leader in packaging and paper, is launching two new paper-based bags for German pet food producer Interquell, delivering both consumer convenience and sustainability benefits.
12 Jan 2021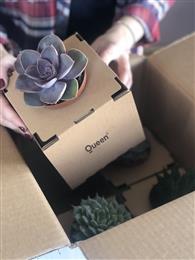 Mondi, a global leader in sustainable packaging and paper, received eight awards in three categories at this year's WorldStar Packaging awards. In this annual competition of the World Packaging Organisation, judges from 55 countries recognised achievements in packaging innovation and technologies worldwide, with a focus on sustainability, product protection and end-user convenience.
18 Dec 2020
Mondi, a global leader in packaging and paper, has launched a new paper EcoWicketBag for Drylock Technologies' baby diaper ranges, bringing sustainable paper-based packaging to the hygiene market globally.
10 Dec 2020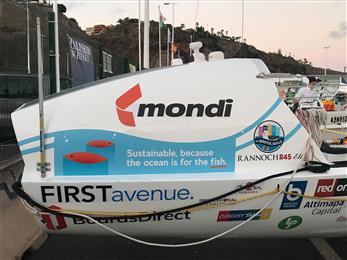 Mondi, a global packaging and paper manufacturer, is the main sponsor for the Bristol Gulls, a four women team taking on the Talisker Whisky Atlantic Challenge. They will be rowing an Eco Boat for the 4,800km race and consuming food freeze dried in recyclable packaging provided by Mondi.
1 Dec 2020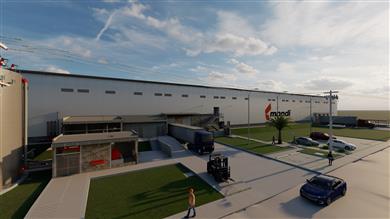 Mondi, a leading global packaging and paper manufacturer, will open its new state-of-the-art paper bags plant in Cartagena, Colombia in January 2021. It will be Mondi's first operation in South America, reinforcing the group's strength as a global paper bags supplier with a wide local footprint. The new plant will enable Mondi to improve and grow its services to better serve customers in the region.
16 Nov 2020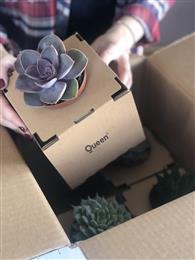 Mondi, a global leader in packaging and paper, has scooped six competency awards in the prestigious Turkish Crescents and Stars for Packaging 2020 Competition, organised by the Turkish Packaging Manufacturer's Association.