Mondi Group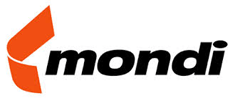 Mondi is a global leader in packaging and paper, delighting its customers and consumers with innovative and sustainable packaging and paper solutions. Mondi is fully integrated across the packaging and paper value chain – from managing forests and producing pulp, paper and plastic films, to developing and manufacturing effective industrial and consumer packaging solutions. Sustainability is embedded in everything Mondi does. In 2018, Mondi had revenues of €7.48 billion and underlying EBITDA of €1.76 billion.
Mondi has a dual listed company structure, with a primary listing on the JSE Limited for Mondi Limited under the ticker MND, and a premium listing on the London Stock Exchange for Mondi plc, under the ticker MNDI. Mondi is a FTSE 100 constituent, and has been included in the FTSE4Good Index Series since 2008 and the FTSE/JSE Responsible Investment Index Series since 2007.
Mondi Group
Marxergasse 4A
1030 Vienna
Austria
+43 1 79013 4059
www.mondigroup.com
mondi-group
13 Feb 2020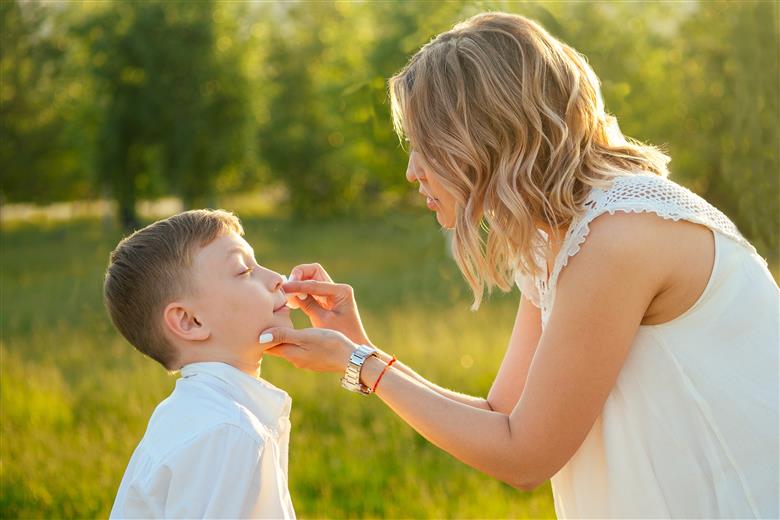 Mondi, global leader in packaging and paper, has developed a new Carded Airlaid Carded (CAC) line to create a more sustainable three-layer nonwoven for wipes. These can be used for personal hygiene and cleaning purposes. This new line will use 100% cellulose content, including viscose and pulp from certified sources, resulting in a nonwoven material that is fully biodegradable.
28 Jan 2020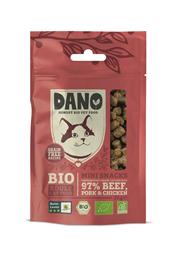 Mondi, global leader in sustainable packaging and paper, had its award-winning BarrierPack Recyclable all-polyethylene film certified for recyclability. This lightweight mono-material offers a more sustainable packaging solution for diverse applications ranging from stand-up pouches for dishwasher tablets to resealable pouches for organic dog food.
8 Jan 2020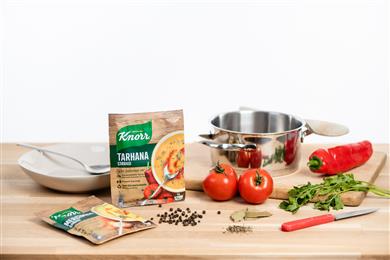 Mondi collaborates with Unilever to deliver innovative new polypropylene (PP) mono-material solution in Turkey for its Knorr dry soup powder range.
4 Dec 2019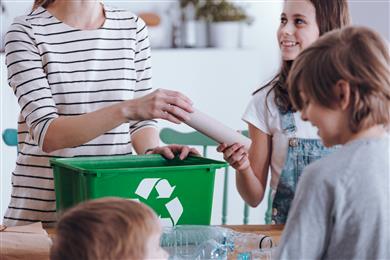 Mondi, global leader in innovative and sustainable packaging and paper solutions, has committed to join the 4evergreen alliance founded by CEPI, the pan-European association representing the forest fibre and paper industry. The aim of the alliance is to increase the share of fibre-based packaging in a circular and sustainable economy in order to minimise its environmental impact.
15 Oct 2019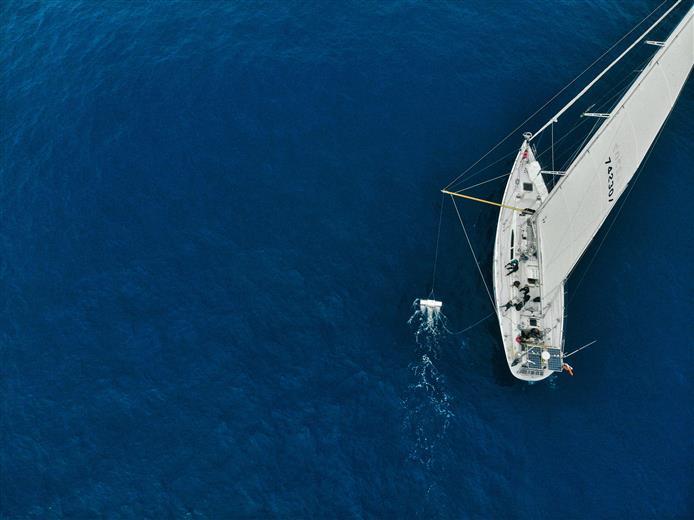 Marita Schmid is a sustainability expert from Mondi, a global leader in innovative and sustainable packaging and paper solutions. To develop a more holistic view about the impact of plastics, she is participating as one of two Austrians on the transatlantic leg of the international all-female sailing eXXpedition Round the World voyage.
24 Sep 2019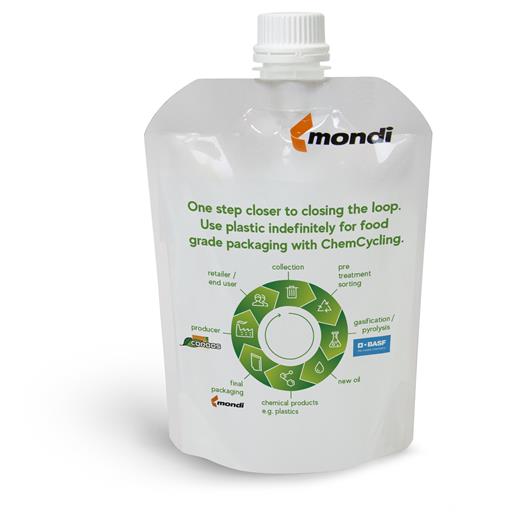 Leading global packaging and paper group Mondi, in cooperation with chemical producer BASF and COROOS, one of the biggest European companies in the preservation of fruits, vegetables and pulses for premium A-brands and private label products, have cooperated on a state-of-the-art pilot project. Together they produced a stand-up pouch that is safe for food contact partly made with raw material which was derived from chemically recycled plastic. Until now, recycling plastic has chiefly been mechanical, limiting the scope of plastics that can be recycled and limiting the number of products that can be created with recycled material, in particular for the strict legal European regulations in place for food packaging.
19 Sep 2019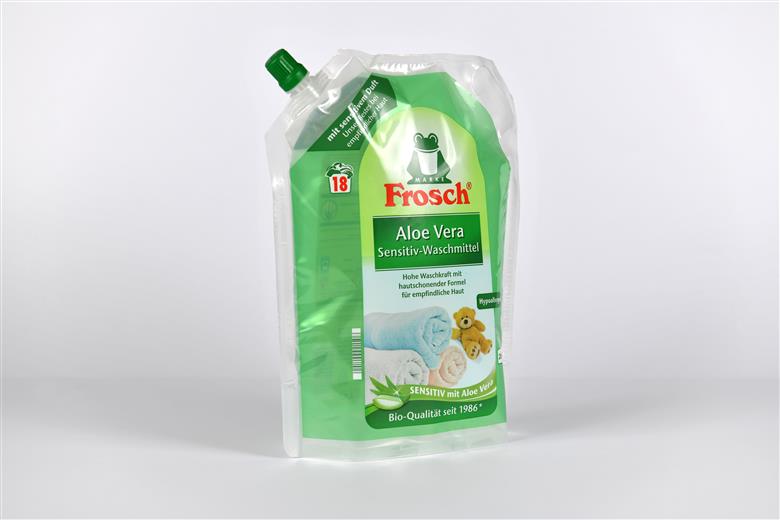 Leading global packaging and paper group Mondi's four-year effort with a customer –– German cleaning products maker Werner & Mertz GmbH –– to develop a fully recyclable, flexible, stand-up pouch for W&M's Frosch-brand laundry detergent is paying dividends. The project applied Cradle to Cradle® (or C2C) principles to assess every aspect of the product, from design to optimal end-of-life options, to close the packaging loop.
22 Aug 2019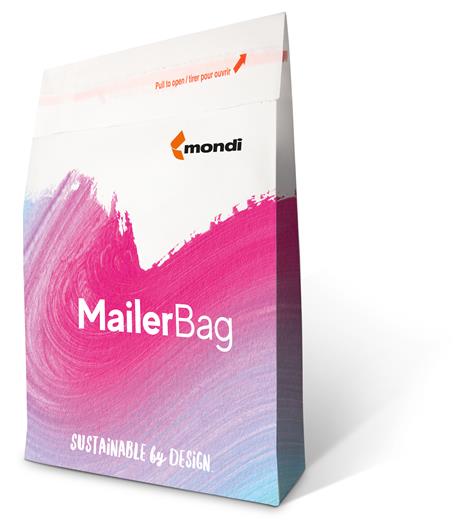 Mondi is a global leader in innovative and sustainable packaging and paper solutions. At Germany's FachPack 2019 trade show, Mondi Group will showcase its collaborative approach with customers that creates tailor-made packaging solutions that are sustainable by design.
18 Jun 2019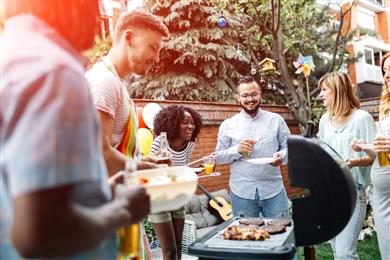 Flexible food packaging has traditionally presented brand owners with a choice –– either extract the maximum performance parameters or make it fully recyclable. Achieving both goals at once has been almost impossible ... until now.
5 Jun 2019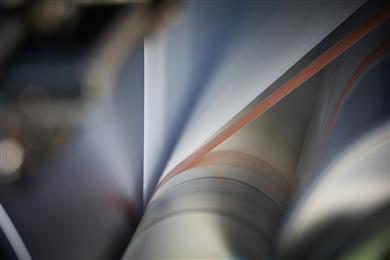 Mondi Group, a global leader in packaging and paper, led Project Proof, a Pioneer Project facilitated by the Ellen MacArthur Foundation (EMF). The project has created a proof-of-concept prototype flexible plastic pouch incorporating a minimum of 20% post-consumer plastic waste originating from mixed household waste. The pouch is suitable for packaging household products such as detergent.
25 Apr 2019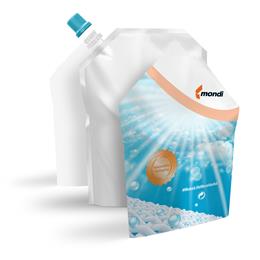 The figures are nothing short of alarming. By 2050 plastic will outweigh fish in the world's oceans if every year another nine million tons of plastic trash find their way to the sea via unsecured landfills and rivers.
16 Apr 2019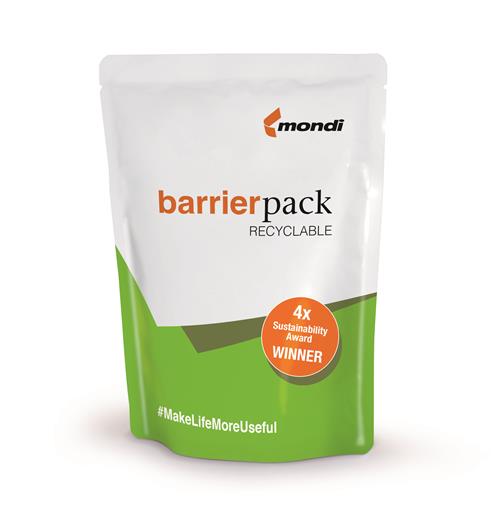 Mondi and Pacoon offer a roadmap for making packaging more sustainable.