10 Nov 2016
French thermoformer CGL Pack partnering with Milliken at Paris expo to showcase UltraClear PP transparent packaging
Milliken's Millad® NX™ 8000 additive makes polypropylene UltraClear
PP packaging offers weight savings & improved sustainability
CGL Pack to display sample meat trays at the All4Pack exhibition in Paris
Ghent, Belgium – Leading French packaging thermoformer CGL Pack will showcase at the upcoming Emballage 2016 exhibition -- now known as All4Pack Paris -- thermoformed food trays and containers made of polypropylene clarified with Milliken & Co.'s Millad® NX™ 8000 additive.
CGL Pack, part of the publicly held PSB Industries Group, will promote the clear prototype products from its stand (#7C 104) at the Nov. 14-17 show. Milliken and CGL Pack have collaborated on process and product development for the past two years, but this is the first time they are doing a joint promotion at an event.
PP clarified with Milliken's Millad NX 8000 series sets a new clarity standard for polypropylene resin that is comparable to glass-clear materials. "The results of our tests with this clarified material have been very good so far," says Christophe Hyzard, CGL Pack's Marketing & Export Manager. "Use of Millad NX 8000 brings higher quality and greater transparency to the material. We are eager to show off these products to potential customers in France and across Europe."
Milliken -- which also will be exhibiting at All4Pack (#7L 131) -- says that with UltraClear PP resin based on Milliken's Millad NX 8000 clarifier, converters can create lightweight, microwaveable and recyclable polypropylene thermoformed and foldable packaging with the levels of clarity normally associated with polyethylene terephthalate (PET) packaging.
NX UltraClear PP is a fully recyclable material that also supports sustainability by helping to extend product shelf life, and via its low carbon footprint throughout packaging production. The resin also delivers significant weight savings. For example, Milliken notes, UltraClear PP trays can offer a 15-18% weight saving compared to PET-based food trays.
This clarified material also potentially can serve as a replacement for products made from amorphous polyethylene terephthalate (APET) resin in some applications, and as an upgrade option over standard PP in other types of packaging.
For more information, visit Milliken and CGL Pack at the All4Pack in Paris, or learn more online at: www.millikenchemical.com and en.cglpack.com.
Reader enquiries
Milliken Chemical
Veerle de Wolf
Ham 18-24
B-9000 GENT
Belgium
+32 9 265 1136
Veerle.Dewolf@​milliken.com
www.millikenchemical.com
@millikenandco
linkedin.com/company/milliken-&-company
facebook.com/MillikenandCo
instagram.com/millikenandco
---
Notes for editors

About Milliken
Milliken is an innovation company that has been exploring, discovering, and creating ways to enhance people's lives since 1865. Working from our laboratories, application and development centers around the world, our scientists and engineers create coatings, specialty chemicals, and advanced additive and colorant technologies that transform the way we experience products from automotive plastics to children's art supplies. With expertise across a breadth of disciplines that also includes floor covering and performance materials, the people of Milliken work every day to add true value to people's lives, improve health and safety, and make this world more sustainable. For more information, visit www.millikenchemical.com.
Millad, Milliken, and the Milliken logo are registered trademarks of Milliken & Company.
NX is a trademark of Milliken & Company.
Related images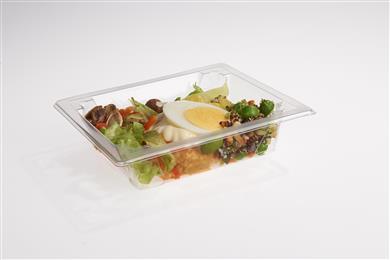 Also available in