Milliken Chemical
Milliken & Company is a global manufacturing leader whose focus on materials science delivers tomorrow's breakthroughs today. From industry-leading molecules to sustainable innovations, Milliken creates products that enhance people's lives and deliver solutions for its customers and communities. Drawing on thousands of patents and a portfolio with applications across the textile, flooring, chemical and healthcare businesses, the company harnesses a shared sense of integrity and excellence to positively impact the world for generations. Discover more about Milliken's curious minds and inspired solutions at milliken.com and on Facebook, Instagram, LinkedIn and Twitter.
Milliken & Company's Chemical Division
Milliken & Company's Chemical division has grown to become a leading global supplier of coatings, chemicals and advanced additive and colorant technologies since its conception in 1957. The division that was founded to supply proprietary processing chemicals within Milliken's operations has since expanded into many diverse industries and markets, ranging from plastics to children's art products. Milliken's Chemical division has application and development centers around the world and is committed to customer support. For more information about Milliken's Chemical division, please visit milliken.com.
Milliken Chemical
Ham 18-24
B-9000 GENT
Belgium
www.milliken.com/en-us/businesses/chemical
9 Aug 2022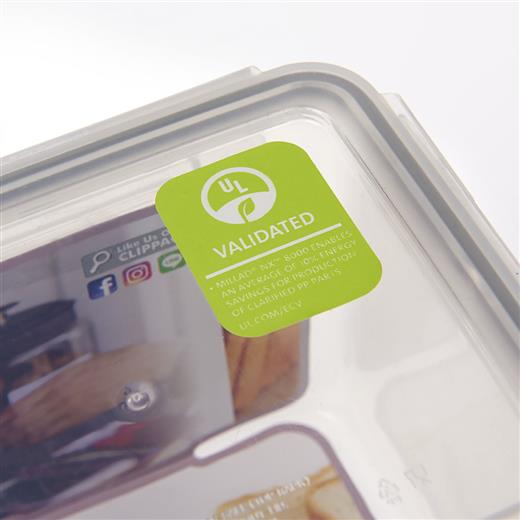 At this year's K 2022 trade fair in Dusseldorf on October 19-26, Milliken & Company, a diversified global manufacturer with more than 70 locations around the world, will showcase new measures to advance the circular economy through chemistry—part of the company's 2025 Sustainability Goals. Additionally, Milliken is partnering with more than 30 partners in purposeful collaborations that will be on display throughout the K Show , including its ongoing partnership with PureCycle Technologies, whose patented technology turns recycled polypropylene into virgin-like material.
31 May 2022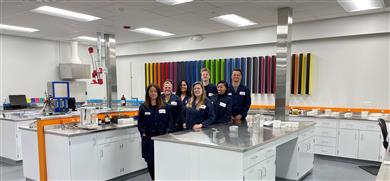 Milliken & Company ("Milliken"), a global material science expert, is excited to share that it has made a significant investment in the coating additives laboratory it acquired in 2020 as part of its purchase of Borchers Americas, Inc., in Westlake, Ohio.
19 May 2022
Milliken & Company will begin production at its new clarifier plant soon in Blacksburg, S.C. This significant additional capacity will address strong worldwide demand for clarified plastic products. The company, a global manufacturer with plastic additives and colorants expertise, says this new, world-class facility will increase production capacity of its market-leading Millad® NX® 8000 polypropylene clarifier by more than 50 percent.
22 Apr 2022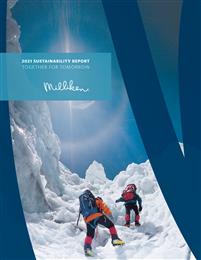 Today, diversified global manufacturer Milliken & Company published its fourth annual Sustainability Report, a key reporting component in the company's progress toward its 2025 Sustainability Goals. In 2019 Milliken laid out 12 sustainability goals, focused on its people, its products and the planet, as a roadmap to achieving a healthier tomorrow. Guided by the United Nations Sustainable Development Goals, these 12 goals signal the company's commitment to sustainability in all forms.
4 Apr 2022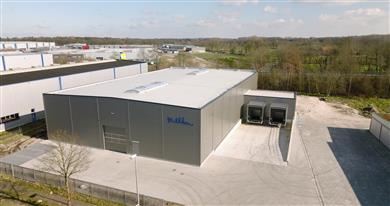 Milliken & Company is moving boldly to address anticipated market needs by expanding the facilities and capacity it acquired last March via its purchase of Germany's Zebra-chem GmbH. Zebra-chem is a specialty compounder and chemicals company that makes additive and blowing agent concentrates for polyolefins, PVC and engineering thermoplastics.
15 Mar 2022
Milliken & Company has been recognized by Ethisphere, a global leader in defining and advancing the standards of ethical business practices, as one of the 2022 World's Most Ethical Companies. The diversified global manufacturer, with more than 60 locations and approximately 8,000 associates worldwide, is one of six companies to receive this prestigious ethics-based honor every year since the award's inception.
14 Mar 2022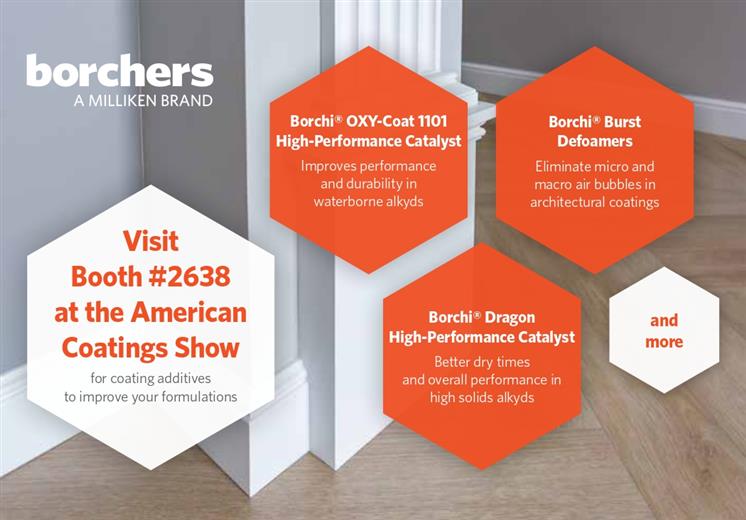 Now part of Milliken & Company, the Borchers brand is pleased to showcase its latest technologies in Booth 2638 at the American Coatings Show (ACS) that will take place April 5-7 at the Indiana Convention Center.
22 Feb 2022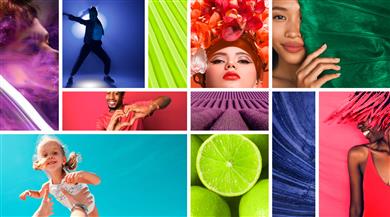 In 2023, as the world celebrates a resilience greater than we could have hoped for, Milliken & Company's ColorDirection Bold Unity presents a collection of connected tones powerful in impact and vulnerable in expression, colors that can sing gentle harmonies or raise the roof with vibrancy.
11 Jan 2022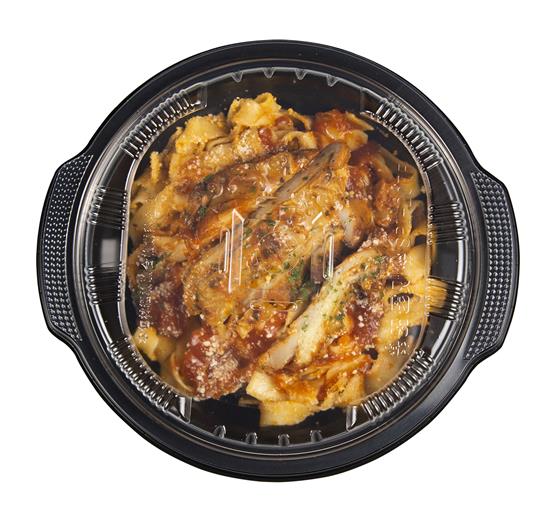 South Plastic Industry Co. Ltd., a leading Asian manufacturer of thermoformed plastic food packaging, has been striving for years to develop a clear, anti-fogging polypropylene (PP) lid for its microwaveable food packaging. The aim has been to replace oriented polystyrene (OPS) in this key application, but it wasn't easy to find a way to get the highly recyclable PP to meet all the necessary performance requirements while also retaining the clarity and non-yellowing aesthetics that are vital to appealing to consumers on the grocery store shelves. Until now.
4 Jan 2022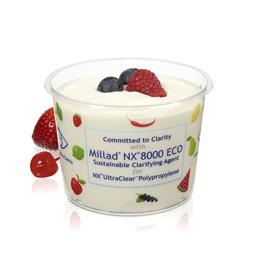 Milliken & Company, a globally recognized leader in polymer additive and colorant capabilities, continues to broaden the range of sustainable solutions it offers to help customers improve their resin formulations, compounds and end products. Milliken will be showcasing this growing product portfolio in Booth 01/A22 at Interplastica 2022 in Russia (Jan. 25-28).
4 Nov 2021
Milliken & Company, a globally recognized leader in polymer additives and colorants, has launched DeltaFlow™ Viscosity Modifiers specifically to help polypropylene (PP) recyclers.
19 Oct 2021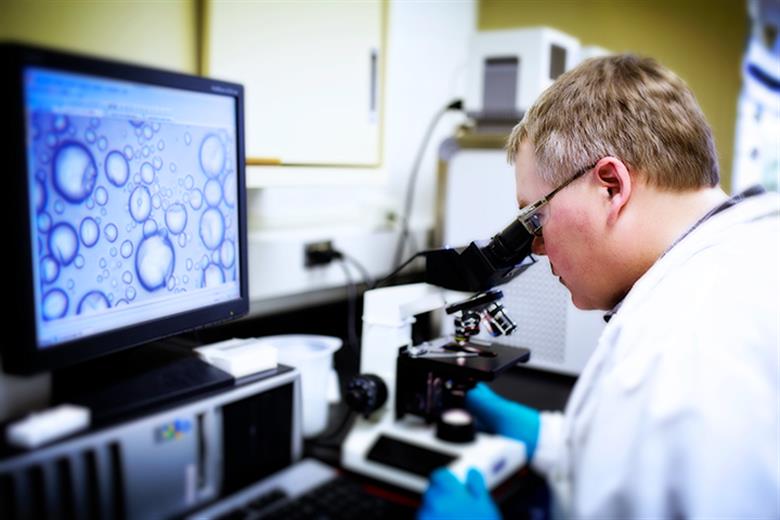 Milliken & Company ("Milliken"), a global diversified manufacturer with more than a century and a half of materials science expertise, has formally acquired Encapsys, LLC ("Encapsys"), a world leader in microencapsulation, from the Cypress Performance Group LLC ("Cypress"). The transaction officially closed October 18, 2021.