Milliken & Company
Milliken & Company is a global manufacturing leader whose focus on materials science delivers tomorrow's breakthroughs today. From industry-leading molecules to sustainable innovations, Milliken creates products that enhance people's lives and deliver solutions for its customers and communities. Drawing on thousands of patents and a portfolio with applications across the textile, flooring, chemical and healthcare businesses, the company harnesses a shared sense of integrity and excellence to positively impact the world for generations. Discover more about Milliken's curious minds and inspired solutions at milliken.com and on Facebook, Instagram, LinkedIn and Twitter.
Milliken & Company's Chemical Division
Milliken & Company's Chemical division has grown to become a leading global supplier of coatings, chemicals and advanced additive and colorant technologies since its conception in 1957. The division that was founded to supply proprietary processing chemicals within Milliken's operations has since expanded into many diverse industries and markets, ranging from plastics to children's art products. Milliken's Chemical division has application and development centers around the world and is committed to customer support. For more information about Milliken's Chemical division, please visit milliken.com.
Milliken & Company
Ham 18-24
B-9000 GENT
Belgium
www.milliken.com/en-us/businesses/chemical
4 May 2023
Visit Milliken booth at Interpack 2023 (Hall 10 / C32) in Düsseldorf, Germany, May 4 - 10, 2023.
5 Apr 2023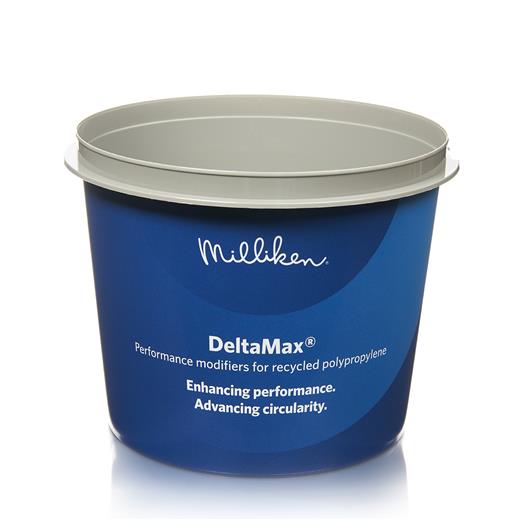 Milliken & Company, a globally recognized leader in polymer additives and colorants, has the expertise and technology to help brand owners and converters achieve their sustainability objectives.
22 Nov 2022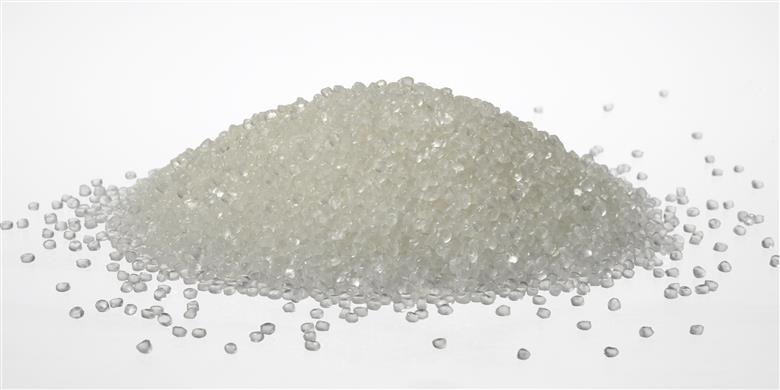 Milliken & Company, a diversified global manufacturer with more than 70 locations worldwide, used this fall's K 2022 trade fair to introduce our latest DeltaFlow Viscosity Modifier for recycled polypropylene (rPP), based on latest viscosity-modification chemistry.
24 Oct 2022
visit Milliken at Pack Expo International (booth #LU-8840) in Chicago, Ill., Oct. 23-26, 2022.
21 Oct 2022
Today, Milliken & Company, a trusted expert in polymer additive and colorant technology, and diversified global manufacturer, and PureCycle Technologies, Inc. (NASDAQ: PCT), jointly announced that they have created the first fully sustainable concentrate for PP on the market. This development advances circularity, since the concentrate based on PureCycle materials will allow for greater use of 100% recycled content. Additionally, when used in combination with PureCycle's recycled PP, it produces a formulation with a carbon footprint (GHG) approximately 35% lower than that of virgin PP.
19 Oct 2022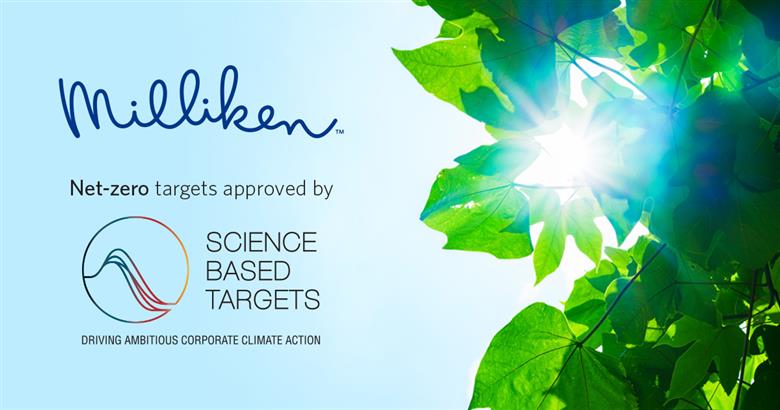 Diversified global manufacturer Milliken & Company announces its science-based net-zero targets have been approved by the U.N.-backed Science Based Targets initiative (SBTi). SBTi is a collective of international organizations dedicated to helping companies set emission reduction targets consistent with climate science and the Paris Agreement.
19 Oct 2022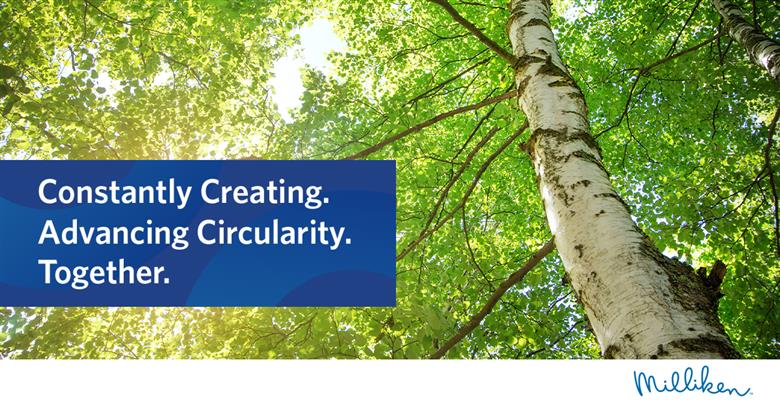 Visit the Milliken Press Conference:
October 19th, 15:30, Hall 1, Room 14a, CCD South.
13 Oct 2022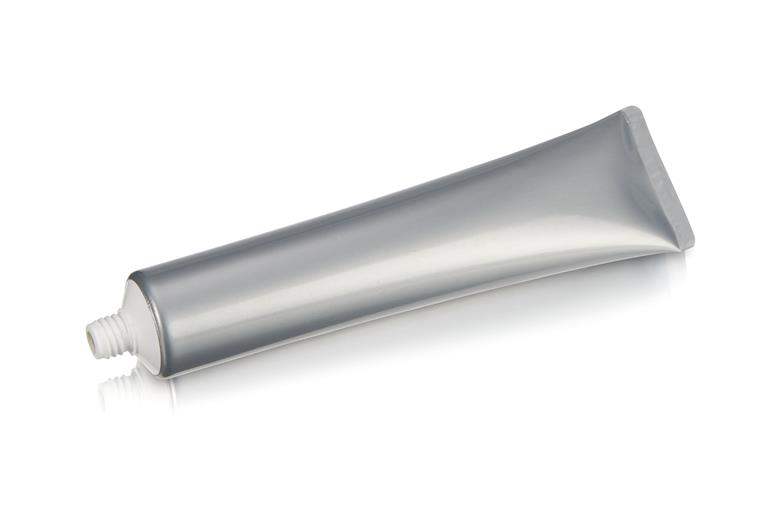 Milliken & Company, a trusted expert in plastics additive and colorant technology, is partnering with Finnish flexible packaging giant Huhtamaki Group to develop a more sustainable, mono-material laminate for use in tubes targeting cosmetics, toothpaste and other personal-care applications.
12 Oct 2022
Milliken & Company will introduce our latest extreme performance colorants for advanced engineering polymers at this year's K 2022 trade fair. A diversified global manufacturer with more than 70 locations worldwide, we are a trusted supplier of colorants and plastics additives, and this addition of RESIST™ XTR 9798 builds on our existing, well-established portfolio while continuing to contribute to a more sustainable future.
28 Sep 2022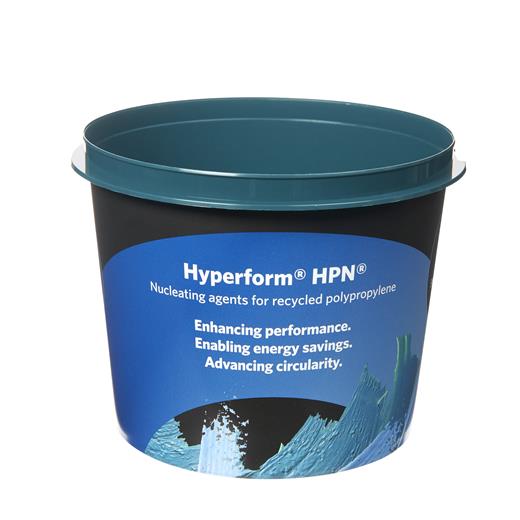 Milliken & Company, a diversified global manufacturer with more than 70 locations worldwide, is partnering with European recycling leaders EREMA and PreZero at the upcoming K 2022 show to highlight the use of our Hyperform® HPN® performance additives in recycled polypropylene (rPP) compounds. Our common purpose is to close the loop and advance circularity.
20 Sep 2022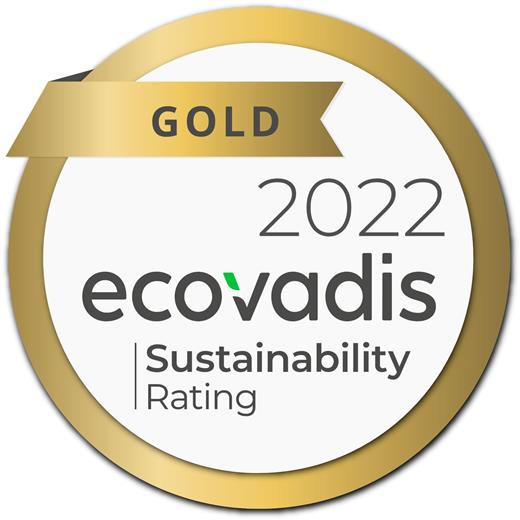 Milliken & Company, a diversified manufacturer committed to sustainability, is proud to achieve a gold rating on its 2022 EcoVadis assessment. EcoVadis a trusted provider of business sustainability ratings, providing detailed insight into environmental, social and ethical considerations across 200+ purchasing categories and 160+ countries. Milliken's score places it in the top 5% of more than 90,000 organizations rated by EcoVadis.
15 Sep 2022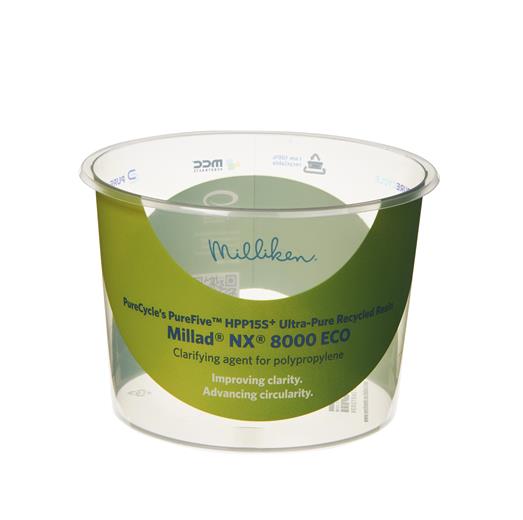 Milliken & Company, a diversified global manufacturer with more than 70 locations around the world, will feature a growing array of partnerships and innovative additive technologies aimed at moving the circular economy forward during Pack Expo International 2022. At its booth (#LU-8840), Milliken will show how leveraging creative innovation, trusted expertise and collaboration across the value chain has helped the company develop solutions that can make plastics more reusable, recyclable and efficient. Milliken offers customers opportunities to achieve sustainability goals through lightweighting, upgrading recycled content, conserving energy, simplifying recycling with mono-materials, and reducing carbon footprint via inter-material replacement of less-sustainable resins.