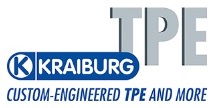 23 Nov 2021
New TPE solution complies with global food-contact regulations
KRAIBURG TPE, a global TPE manufacturer of a diverse range of thermoplastic elastomer products and custom solutions for a variety of industries, offers the new THERMOLAST® K FC/AD/PP series for food contact applications.
Today's consumers are seeking products and brands that align with their health and safety values by making informed decisions prior to their purchase. This shift in consumer behavior has prompted manufacturers to ensure adherence and compliancy with national and international food safety regulations to attract more customers.
Consumers have the right to expect that the products they purchase will be safe and of high quality. That is why manufacturers have to ensure that the materials used in the production of such goods do indeed meet consumer expectations of safety and quality. It is for this reason that food-contact safe materials such as thermoplastic elastomers (TPEs) are fast gaining popularity.
Enter KRAIBURG TPE with its new THERMOLAST® K FC/AD/PP food-contact safe and regulation-compliant TPE series for a wide scope of consumer product applications.
Complying with various global food contact standards
"Ensuring consumer safety is crucial for today's consumer products manufacturers," states Lee Jia Yin, Product Developer at KRAIBURG TPE.
She adds that KRAIBURG TPE's new FC/AD/PP series satisfies food safety material requirements, and meets stringent regulatory criteria, including (EU) No. 10/2011, GB 4806-2016, and (FDA) CFR Title 21. The series also complies with the DIN EN 71-3 toy specifications, as well as the REACH, SVHC and RoHS.
Material solution for everyday consumer applications
KRAIBURG TPE's FC/AD/PP series features properties such as PP adhesion, optimized flow, and hardness range from 30 to 90 Shore A. The materials are easily processable by injection molding, extrusion and 3D printing.
Furthermore, the compounds in the FC/AD/PP series are free from animal ingredients, heavy metals, phthalates, bisphenol A, and latex, accommodating to the production of sustainable goods.
The compounds are available in natural and translucent colors with the option of in-house pre-coloring, allowing the flexibility of a variety of product solutions.
The superior haptics and soft-touch features of KRAIBURG TPE's new FC/AD/PP series of compounds are ideal for applications such as household goods, packaging for food and consumer care articles, razors, toothbrushes, toys and other products.
Reader Enquiries
KRAIBURG TPE GmbH & Co. KG
Friedrich-Schmidt-Str. 2
84478 Waldkraiburg
Germany
---
Notes for Editors
About KRAIBURG TPE
KRAIBURG TPE (www.kraiburg-tpe.com) is a global manufacturer of thermoplastic elastomers. From its beginning in 2001 as subsidiary of the historical KRAIBURG Group founded in 1947, KRAIBURG TPE has pioneered in TPE compounds, today being the competence leader in this industry. With production sites in Germany, the US, and Malaysia the company offers a broad range of compounds for applications in the automotive, industrial, consumer, and for the strictly regulated medical sectors. The established THERMOLAST®, COPEC®, HIPEX®, and For Tec E® product lines are processed by injection molding or extrusion and provide numerous processing and product design advantages to manufacturers. KRAIBURG TPE features innovative capabilities as well as true global customer orientation, customized product solutions and reliable service. The company is certified to ISO 50001 at its headquarters in Germany and holds ISO 9001 and ISO 14001 certifications at all global sites. In 2020, KRAIBURG TPE generated sales of 184 million euros with around 650 worldwide employees.
Related images