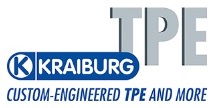 21 Feb 2019
KRAIBURG TPE to Exhibit at PLASTIMAGEN 2019
KRAIBURG TPE, a leading specialist in thermoplastics elastomers compounds, highlights its latest thermoplastic elastomer (TPE) compounds for the consumer and industrial markets at PLASTIMAGEN 2019. The expo will be held from April 2 to 5, 2019, at Centro Citibanamex in Mexico City, Mexico (Booth 2543 Hall B).
KRAIBURG TPE KRAIBURG TPE will be at PLASTIMAGEN 2019 to present a series of new product developments that further expand the applications for its high-quality TPE. This year's 22th International Plastics Exhibition and Conference represents the largest event for the plastics industry in Mexico and Latin America. "PLASTIMAGEN 2019 is the perfect platform to exhibit our latest innovations." said Alberto Oba, KRAIBURG TPE Director in Mexico. "We welcome the opportunity not only to network with key OEMs and processors within the industry, but to also present our market-oriented thermoplastic elastomers solutions for all customers to support them achieve their business goals".
Silky Surfaces Applications
For the consumer electronic market, KRAIBURG TPE will exhibit its VS/AD/HM series. The THERMOLAST® K compounds offer silky, satin-smooth surfaces with excellent scratch and abrasion resistance, superb processing properties with strong resistance against chemicals tested and used in the consumer electronics industry.
With hardness degrees ranging between 61 and 71 Shore A, the material combines tactile properties such as soft-touch and non-slip grip even at low wall thicknesses. VS/AD/HM compounds also provide superior tensile strength and elongation at break repeated up top.
Ideal applications include wearable accessories, game console controllers, remote controls, protective covers for mobile devices, and cosmetics packaging.
TPEs with Polyamide Adhesion
The AD/PA Series is KRAIBURG TPE's material solution for applications with excellent adhesion to PA (Nylons). The compounds of the THERMOLAST K family are intended primarily for industrial applications such as cable clips, handles for power tools and sealings.
The compounds are characterized by excellent processing behavior and a pleasant surface feel. The AD/PA series fulfils all optimal adhesion properties to PA6, PA6.6 and glass fiber long and hardness ranges of 25-80 Shore A.
Compounds with Excellent Compression Set
With AD/PA/CS series, KRAIBURG TPE is reinforcing its portfolio in the industry market segment. The series not only shows optimal adhesion to PA, but also provides outstanding compression set, where material rebound is key in seals. Along with the standard black and natural colors, customer-specific colors are also available.
The TPE compounds of the AD/PA/CS series were developed for industrial applications such as seals, grommets, membranes and fastenings.
Reader enquiries
KRAIBURG TPE GmbH & Co. KG
Friedrich-Schmidt-Str. 2
84478 Waldkraiburg
Germany
+49 8638 9810-0
info@​kraiburg-tpe.com
www.kraiburg-tpe.com
kraiburg-tpe/
channel/UCQKi_-RJ8sJqMNfyfAO8PVQ
---
Notes for editors
About KRAIBURG TPE
KRAIBURG TPE (www.kraiburg-tpe.com) is a global manufacturer of thermoplastic elastomers. From its beginning in 2001 as a subsidiary of the historical KRAIBURG Group founded in 1947, KRAIBURG TPE has pioneered in TPE compounds, today being the competence leader in this industry. With production sites in Germany, the U.S., and Malaysia, the company offers a broad range of compounds for applications in the automotive, industrial, consumer, and strictly regulated medical sectors. The established THERMOLAST®, COPEC®, HIPEX®, and For Tec E® product lines are processed by injection molding or extrusion and provide numerous processing and product design advantages to manufacturers. KRAIBURG TPE features innovative capabilities as well as true global customer orientation, customized product solutions and reliable service. The company is certified to ISO 50001 at its headquarters in Germany and holds ISO 9001 and ISO 14001 certifications at all global sites. In 2018, KRAIBURG TPE, with 640 employees worldwide, generated sales of 189 million euros.
Related images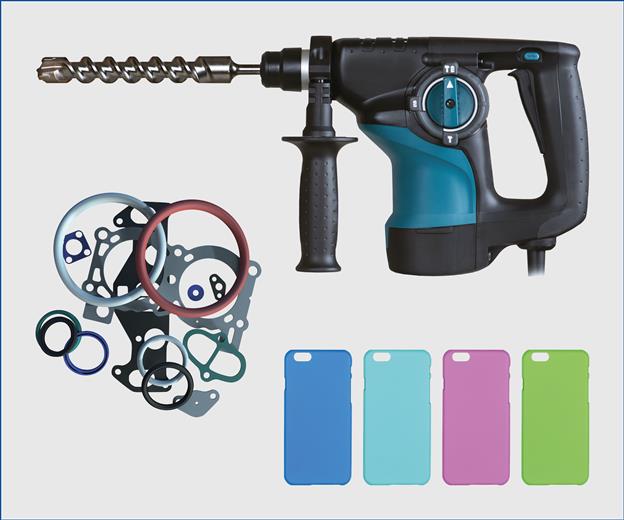 Editorial enquiries
Bridget Ngang
Marketing Manager Asia Pacific
KRAIBURG TPE Technology (M) Sdn. Bhd.
+603 9545 6301
bridget.ngang@​kraiburg-tpe.com
Simone Hammerl
Public Relations EMEA & Americas
KRAIBURG TPE GmbH & Co. KG
+49 8638 9810 568
simone.hammerl@​kraiburg-tpe.com
Siria Nielsen
EMG
+31 164 317 036
snielsen@​emg-marcom.com
@siriajonna
Also available in