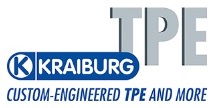 18 Sep 2018
Automotive OEMs rely on THERMOLAST® K solutions for Roller Shutters production
KRAIBURG TPE Soft-touch TPEs for Automotive Roller Shutters
Automotive roller shutters for interior vehicle applications are increasing demand for soft-touch thermoplastic elastomers. In addition to the exceptionally satin-smooth and velvety surfaces, rolling covers require superior scratch resistance and optimal UV endurance. To respond to the needs of these type of applications, KRAIBURG TPE offers its series VS/AD/HM from THERMOLAST® K.
In specific instances, OEMs originally designed and prototyped rolling covers using TPU materials. Even though the material passed the scratch resistance test, the UV and chemical resistance assessments failed the validation protocols. KRAIBURG TPE offered the customer the VS/AD/HM series as the perfect material solution. These compounds offer not only high scratch and abrasion resistance, they also provide good chemical compatibility and UV-stability.
The innovative TPE compounds address particular market and customer challenges, including highly efficient injection molding properties such as excellent flow for high injection rates and short cycle times, which in turn helps to reduce overall part cost. In addition, they demonstrate superior adhesion to polar thermoplastics in two-component applications not only with PC, ABS, PC/ABS blends, PU, ASA and SAN, but also with PA12 und PA6.

The VS/AD/HM series offers a Shore A hardness in the range of 60 to 80 with tensile strength up to 15 MPa and tear strength up to 30 N/mm.
Matching the exact OEM color and keeping this color over lifetime are key points in interior applications especially in the highly visible center console area. KRAIBURG TPE's VS/AD/HM series offers optimal mechanical properties making it an excellent choice for automotive interior and consumer electronics applications.
"KRAIBURG TPE soft-touch compounds open a window of possibilities for the automotive interior segment. Our innovative material has the capabilities of achieving the customers' goals through our full range of expertise, technical service and outstanding customer service" explains Alberto Oba, Director of KRAIBURG TPE Mexico.
Reader enquiries
KRAIBURG TPE GmbH & Co. KG
Friedrich-Schmidt-Str. 2
84478 Waldkraiburg
Germany
+49 8638 9810-0
info@​kraiburg-tpe.com
www.kraiburg-tpe.com
kraiburg-tpe/
channel/UCQKi_-RJ8sJqMNfyfAO8PVQ
---
Notes for editors
About KRAIBURG TPE
KRAIBURG TPE (www.kraiburg-tpe.com) is a global manufacturer of thermoplastic elastomers. From its beginning in 2001 as subsidiary of the historical KRAIBURG Group founded in 1947, KRAIBURG TPE has pioneered in TPE compounds, today being the competence leader in this industry. With production sites in Germany, the US, and Malaysia the company offers a broad range of compounds for applications in the automotive, industrial, consumer, and for the strictly regulated medical sectors. The established THERMOLAST®, COPEC®, HIPEX®, and For Tec E® product lines are processed by injection molding or extrusion and provide numerous processing and product design advantages to manufacturers. KRAIBURG TPE features innovative capabilities as well as true global customer orientation, customized product solutions and reliable service. The company is certified to ISO 50001 at its headquarters in Germany and holds ISO 9001 and ISO 14001 certifications at all global sites. In 2017, KRAIBURG TPE, with over 620 worldwide employees, generated sales of 178 million euros.
Related images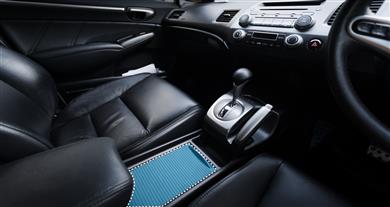 Editorial enquiries
Gabriela Yohn
Marketing Manager Americas
KRAIBURG TPE Corporation
+1 678 475 6498
gabriela.yohn@​kraiburg-tpe.com
Marlen Sittner
KRAIBURG TPE GmbH & Co. KG
+49 8638 9810 272
marlen.sittner@​kraiburg-tpe.com
Siria Nielsen
EMG
+31 164 317 036
snielsen@​emg-marcom.com
@siriajonna