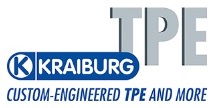 23 Oct 2018
Low-emission, low-odor, and UV-resistant compounds that are easy to process
KRAIBURG TPE expands TPE portfolio for soft-touch surfaces
At Fakuma, KRAIBURG TPE presented a new thermoplastic elastomers series especially developed for decorated surfaces that appeal to the touch and for functional parts inside motor vehicles' cabins.
Design flexibility, cost-effective processability, and flawless surface quality are a must when it comes to the properties of high-performance materials for high-quality automotive interior parts. The specific compounds also comply with all of the industry's strict regulations that stipulate the long-term behavior of applications in this sophisticated environment.
The compounds of the new FG/SF THERMOLAST® K series comply with all established automotive standards set by OEMs with regard to the emission and odor behavior of components for vehicle cabins including DIN 75201-B (G) and VDA 278 on fogging and VOC (volatile organic compound) as well as VDA 270 Var. 3 (odor behavior dependent on temperature and climatic influences). In addition, the compounds provide permanent UV stability, which is confirmed by comprehensive independent tests in accordance with DIN EN ISO 105-B06.
With these key properties, the flexible materials are available in hardness grades ranging between 50 and 80 Shore A. They offer excellent adhesion to polypropylene in two-component applications and provide attractive, satin-finished surfaces with a pleasant soft-touch feel and permanent abrasion resistance.
Thanks to their superior processing behavior, the new low-emission and low-odor FG/FS compounds of the THERMOLAST K series can be processed at relatively low pressures and precisely reproduce the surfaces of even geometrically complex components. They are available in the standard colors, black and natural, as well as in OEM-specific colors and also allow individual coloring. Applications range from complex, durable floor mats and anti-slip mats to panels and decorative surfaces to thumb wheels, switches, and handles.
"With the new FG/FS compounds of the THERMOLAST K series, we extend our portfolio of high-performance TPEs for this growing market segment," says Dirk Butschkau, Product Marketing Manager EMEA at KRAIBURG TPE. "This way we are meeting the steady trend toward soft-touch surfaces in automotive interior applications by offering versatile, durable, and cost-effective materials solutions."
Reader enquiries
KRAIBURG TPE GmbH & Co. KG
Friedrich-Schmidt-Str. 2
84478 Waldkraiburg
Germany
+49 8638 9810-0
info@​kraiburg-tpe.com
www.kraiburg-tpe.com
kraiburg-tpe/
channel/UCQKi_-RJ8sJqMNfyfAO8PVQ
---
Notes for editors
About KRAIBURG TPE
KRAIBURG TPE (www.kraiburg-tpe.com) is a global manufacturer of thermoplastic elastomers. From its beginning in 2001 as subsidiary of the historical KRAIBURG Group founded in 1947, KRAIBURG TPE has pioneered in TPE compounds, today being the competence leader in this industry. With production sites in Germany, the US, and Malaysia the company offers a broad range of compounds for applications in the automotive, industrial, consumer, and for the strictly regulated medical sectors. The established THERMOLAST®, COPEC®, HIPEX®, and For Tec E® product lines are processed by injection molding or extrusion and provide numerous processing and product design advantages to manufacturers. KRAIBURG TPE features innovative capabilities as well as true global customer orientation, customized product solutions and reliable service. The company is certified to ISO 50001 at its headquarters in Germany and holds ISO 9001 and ISO 14001 certifications at all global sites. In 2017, KRAIBURG TPE, with over 620 worldwide employees, generated sales of 178 million euros.
Related images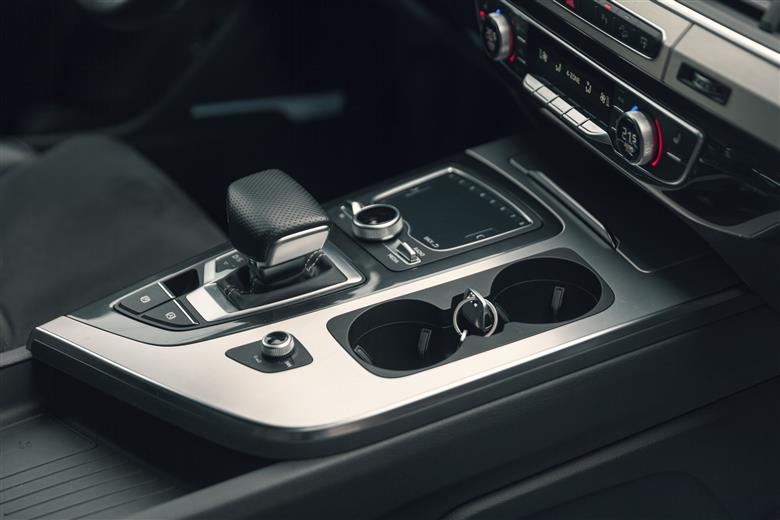 Editorial enquiries
Simone Hammerl
Public Relations EMEA & Americas
KRAIBURG TPE GmbH & Co. KG
+49 8638 9810 568
simone.hammerl@​kraiburg-tpe.com
Marlen Sittner
Head of Digital Marketing EMEA
KRAIBURG TPE GmbH & Co. KG
+49 8638 9810 272
marlen.sittner@​kraiburg-tpe.com
Siria Nielsen
EMG
+31 164 317 036
snielsen@​emg-marcom.com
@siriajonna