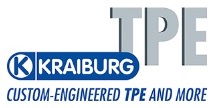 17 Jul 2018
Innovative TPE for Dental Bracket Covers
Medically Compliant Thermoplastic Elastomers from KRAIBURG TPE's THERMOLAST® M series are used to manufacture bracket covers for dental braces 
Orthodontic braces not only contribute to creating an attractive smile but also improve the dental health of those who undergo treatment. Occasionally, patients can feel discomfort caused by friction from the wires or brackets against the mouth. To avoid discomfort during treatment, manufacturers in the medical/dental field have created dental bracket covers using a THERMOLAST® compound from KRAIBURG TPE.
As the dental bracket cover is placedin the mouth to conceal both the front and the back of the teeth, the application uses a THERMOLAST M material certified according to DIN ISO 10993-5 (cytotoxicity), ISO 10993-10 (intracutaneous irritation), ISO 10993-4 (Hemolysis) and ISO 10993-11 (acute system toxicity). This material is safe to use in direct body contact applications such as the one described. The compound combines an 89 shore A hardness as well as excellent mechanical, flow properties and transparency. The TPE has the added advantage that it can be processed by extrusion or injection molding methods. The material will also adhere to polypropylene with a two-shot or insert molded process. Lastly, this compound is sterilizable for multiple usage.
"KRAIBURG TPE understands the importance of adapting our materials to the requirements of each application. In addition, the company is committed to developing compounds that contribute to the health needs of the population," says Jeff Frankish, Managing Director for KRAIBURG TPE Americas.
The company offers its customers in the medical and pharmaceutical sectors an extensive service package that ensures maximum control with respect to quality, safety and reliability. KRAIBURG TPE is also proud of supporting its customers from the developmental phase through market launch, offering local customer service and technical expertise.
Reader enquiries
KRAIBURG TPE GmbH & Co. KG
Friedrich-Schmidt-Str. 2
84478 Waldkraiburg
Germany
+49 8638 9810-0
info@​kraiburg-tpe.com
www.kraiburg-tpe.com
kraiburg-tpe/
channel/UCQKi_-RJ8sJqMNfyfAO8PVQ
---
Notes for editors
About KRAIBURG TPE
KRAIBURG TPE (www.kraiburg-tpe.com) is a global manufacturer of thermoplastic elastomers. From its beginning in 2001 as subsidiary of the historical KRAIBURG Group founded in 1947, KRAIBURG TPE has pioneered in TPE compounds, today being the competence leader in this industry. With production sites in Germany, the US, and Malaysia the company offers a broad range of compounds for applications in the automotive, industrial, consumer, and for the strictly regulated medical sectors. The established THERMOLAST®, COPEC®, HIPEX®, and For Tec E® product lines are processed by injection molding or extrusion and provide numerous processing and product design advantages to manufacturers. KRAIBURG TPE features innovative capabilities as well as true global customer orientation, customized product solutions and reliable service. The company is certified to ISO 50001 at its headquarters in Germany and holds ISO 9001 and ISO 14001 certifications at all global sites. In 2017, KRAIBURG TPE, with over 620 worldwide employees, generated sales of 178 million euros.
Related images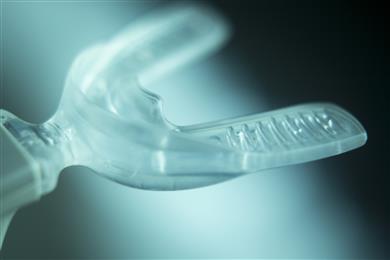 Editorial enquiries
Gabriela Yohn
Marketing Manager Americas
KRAIBURG TPE Corporation
+1 678 475 6498
gabriela.yohn@​kraiburg-tpe.com
Marlen Sittner
KRAIBURG TPE GmbH & Co. KG
+49 8638 9810 272
marlen.sittner@​kraiburg-tpe.com
Siria Nielsen
EMG
+31 164 317 036
snielsen@​emg-marcom.com
@siriajonna