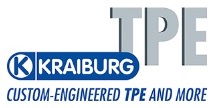 12 Jul 2018
Outstanding processing, adhesion and surface properties
Kraiburg TPE portfolio for automotive and consumer applications expanded
KRAIBURG TPE is highlighting its market-driven and customer-oriented development expertise at the 26th International Trade Fair Fakuma held from October 16 to 20, 2018 at Friedrichshafen Exhibition Center. In addition to current applications for its thermoplastic elastomers (TPEs), the company – at Booth 5303 in Hall B5 – will also be showcasing two advanced new material series that provide excellent properties for automotive interior and consumer applications.
"Fakuma is the largest trade fair specializing in plastics processing in Europe, the Middle East and Africa (EMEA)," emphasizes Franz Hinterecker, CEO of KRAIBURG TPE. "With our comprehensive materials expertise, sound knowledge of the market and consistently close customer relations, we'll be offering visitors to the fair a comprehensive demonstration of competence covering every aspect of thermoplastic elastomers."
New compounds for soft-touch automotive interior applications
With FG/SF, the new THERMOLAST® K series and latest innovation for the automotive industry, KRAIBURG TPE is expanding its portfolio in this growing market segment. The series comprises several compounds in the Shore A hardness range between 50 and 80 with excellent surface properties for automotive interior parts – properties that include reliable adhesion to polypropylene and good abrasion resistance. The materials can be processed at relatively low pressures. Along with the standard black and natural colors, customer-specific colors are also available.
The new FG/SF compounds also comply with all common OEM standards for components used in automotive passenger compartments in relation to emission and smell as well as UV-resistance. The target applications range from floor mats and anti-slip mats with complex geometry that require enhanced surface quality to decorated surfaces and functional parts with a pleasantly soft touch, such as thumb wheels and switches.
FDA-compliant TPEs for multi-component applications with PA
The new compounds in the FC/AD/PA THERMOLAST K series are aimed at manufacturers in the consumer and food industries. These materials have been developed specifically for food contact and feature excellent adhesion to polyamides. The natural-colored compounds are available in hardness degrees ranging from 40 to 80 Shore A. They are not only characterized by easy processing and colorability, but also by high tensile strength and elongation at break.
This makes the TPE family particularly suitable for a wide range of applications with direct food and mouth contact such as container and packaging seals, and parts of kitchen utensils and tableware. Other applications include sports items and cosmetics, as well as seals for hearing aids.
Diversity through specialization
The applications with thermoplastic elastomers that are being showcased range from motor vehicle window profiles to consumer goods, to e-mobility applications, to electrosurgical instruments and a new mascara container. From October 16 to 20, at Booth 5303 in Hall B5, visitors to Fakuma will be able to have detailed technical discussions and interviews with the manufacturer's market and materials experts about the wide range of potential applications provided by the company's TPE solutions.
Reader enquiries
KRAIBURG TPE GmbH & Co. KG
Friedrich-Schmidt-Str. 2
84478 Waldkraiburg
Germany
+49 8638 9810-0
info@​kraiburg-tpe.com
www.kraiburg-tpe.com
kraiburg-tpe/
channel/UCQKi_-RJ8sJqMNfyfAO8PVQ
---
Notes for editors
About KRAIBURG TPE
KRAIBURG TPE (www.kraiburg-tpe.com) is a global manufacturer of thermoplastic elastomers. From its beginning in 2001 as subsidiary of the historical KRAIBURG Group founded in 1947, KRAIBURG TPE has pioneered in TPE compounds, today being the competence leader in this industry. With production sites in Germany, the US, and Malaysia the company offers a broad range of compounds for applications in the automotive, industrial, consumer, and for the strictly regulated medical sectors. The established THERMOLAST®, COPEC®, HIPEX®, and For Tec E® product lines are processed by injection molding or extrusion and provide numerous processing and product design advantages to manufacturers. KRAIBURG TPE features innovative capabilities as well as true global customer orientation, customized product solutions and reliable service. The company is certified to ISO 50001 at its headquarters in Germany and holds ISO 9001 and ISO 14001 certifications at all global sites. In 2017, KRAIBURG TPE, with over 620 worldwide employees, generated sales of 178 million euros.
Related images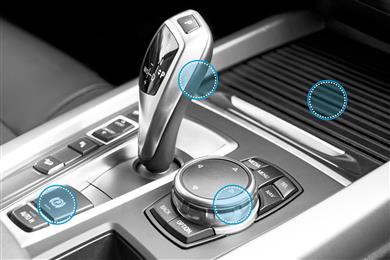 Editorial enquiries
Simone Hammerl
Public Relations EMEA
KRAIBURG TPE GmbH & Co. KG
+49 8638 9810 568
simone.hammerl@​kraiburg-tpe.com
Marlen Sittner
KRAIBURG TPE GmbH & Co. KG
+49 8638 9810 272
marlen.sittner@​kraiburg-tpe.com
Siria Nielsen
EMG
+31 164 317 036
snielsen@​emg-marcom.com
@siriajonna