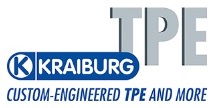 22 May 2018
Major Step Forward in Cell Tower Communication Boots
New TPE compound for demanding industrial outdoor use
KRAIBURG TPE has unveiled an advanced new compound of its proven THERMOLAST® K UV/LD/b series tailored to the needs of demanding outdoor applications for building and construction, electrical engineering and electronics as well as automotive. In addition to high UV resistance, the new grade combines excellent mechanical and thermal properties with outstanding adhesion to polyolefins and exceptional surface finish.
The new thermoplastic elastomer (TPE) compound was specially engineered to provide significant benefits to OEMs and suppliers within mobile communications infrastructure. As a first application, it has been specified for overmolding the interface of co-axial cables and metal connectors, used in outdoor installations at cell towers, with a rugged, UV and moisture resistant boot.
"There is a growing demand for high-performance thermoplastics elastomers in industrial outdoor applications," says Kevin Gase, Director Sales & Marketing Americas for KRAIBURG TPE. "As a global leader in this segment, we have leveraged our extensive market expertise to expand our UV resistant portfolio and develop a product that offers a superior property profile in all aspects from efficient processability to long-term durability."
In addition to excellent thermal and UV resistance, the new TPE compound provides a hardness of 35 Shore D, which is equivalent to 90 Shore A and firmly positions it at the top of KRAIBURG TPE's existing range of THERMOLAST K UV/LD/b product family. At the same time, the material delivers the flexibility for the cable boots to ensure proper strain relief.
Further key properties to be met included optimum adhesion to polyolefin resins, such as polypropylene and low-density polyethylene, as well as compatibility with silicones.
In order to prove the exceptional, long-lasting surface finish provided by the compound, its ageing behavior was tested according to VW PV 3930, a demanding automotive standard commonly applied during master sample approvals. The test simulates the effects of long-term weathering and solar irradiation in hot and humid climate regions, such as Florida. The results showed no significant discoloration or loss of gloss.
The new UV resistant THERMOLAST K compound is commercially available world-wide. It can easily be custom-colored and processed using standard molding equipment. Moreover, in contrast to most competitive materials in the field, the innovative TPE formulation comprises a non-halogenated flame retardant technology that also helps processors minimize equipment plate-out.
Reader enquiries
KRAIBURG TPE GmbH & Co. KG
Friedrich-Schmidt-Str. 2
84478 Waldkraiburg
Germany
+49 8638 9810-0
info@​kraiburg-tpe.com
www.kraiburg-tpe.com
linkedin.com/company-beta/153790/
youtube.com/channel/UCQKi_-RJ8sJqMNfyfAO8PVQ
---
Notes for editors
About KRAIBURG TPE
KRAIBURG TPE (www.kraiburg-tpe.com) is a global manufacturer of thermoplastic elastomers. From its beginning in 2001 as subsidiary of the historical KRAIBURG Group founded in 1947, KRAIBURG TPE has pioneered in TPE compounds, today being the competence leader in this industry. With production sites in Germany, the US, and Malaysia the company offers a broad range of compounds for applications in the automotive, industrial, consumer, and for the strictly regulated medical sectors. The established THERMOLAST®, COPEC®, HIPEX®, and For Tec E® product lines are processed by injection molding or extrusion and provide numerous processing and product design advantages to manufacturers. KRAIBURG TPE features innovative capabilities as well as true global customer orientation, customized product solutions and reliable service. The company is certified to ISO 50001 at its headquarters in Germany as well as in Malaysia and holds ISO 9001 and ISO 14001 certifications at all global sites. In 2017, KRAIBURG TPE, with over 620 worldwide employees, generated sales of 178 million euros.
Related images